Popular Beach Clubs In Costa Maya: A Cruiser's Guide
November 1, 2022 / updated November 9, 2022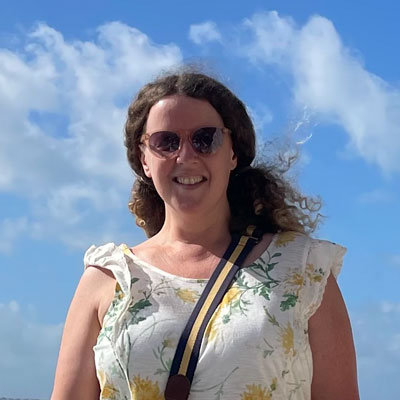 As you arrive at Costa Maya on your cruise ship, one of the first things you'll notice are the beautiful beaches. The sand is bright white and powder-soft, and the ocean is the most gorgeous shade of turquoise. It might actually be the beaches that you came for. And if this is the case, we recommend you visit one of Costa Maya's premier beach clubs.
Costa Maya beach clubs are plentiful and offer a wide range of activities and facilities to tempt you. From all-inclusive cocktails to snorkeling and diving or the best water toys around, there will be no shortage of things to keep you entertained. Or you can do nothing at all and experience the ultimate relaxation in one of Mexico's most beautiful and unspoiled regions.
Here's all you need to know about the best beach clubs in Costa Maya.
How to choose the best Costa Maya beach excursion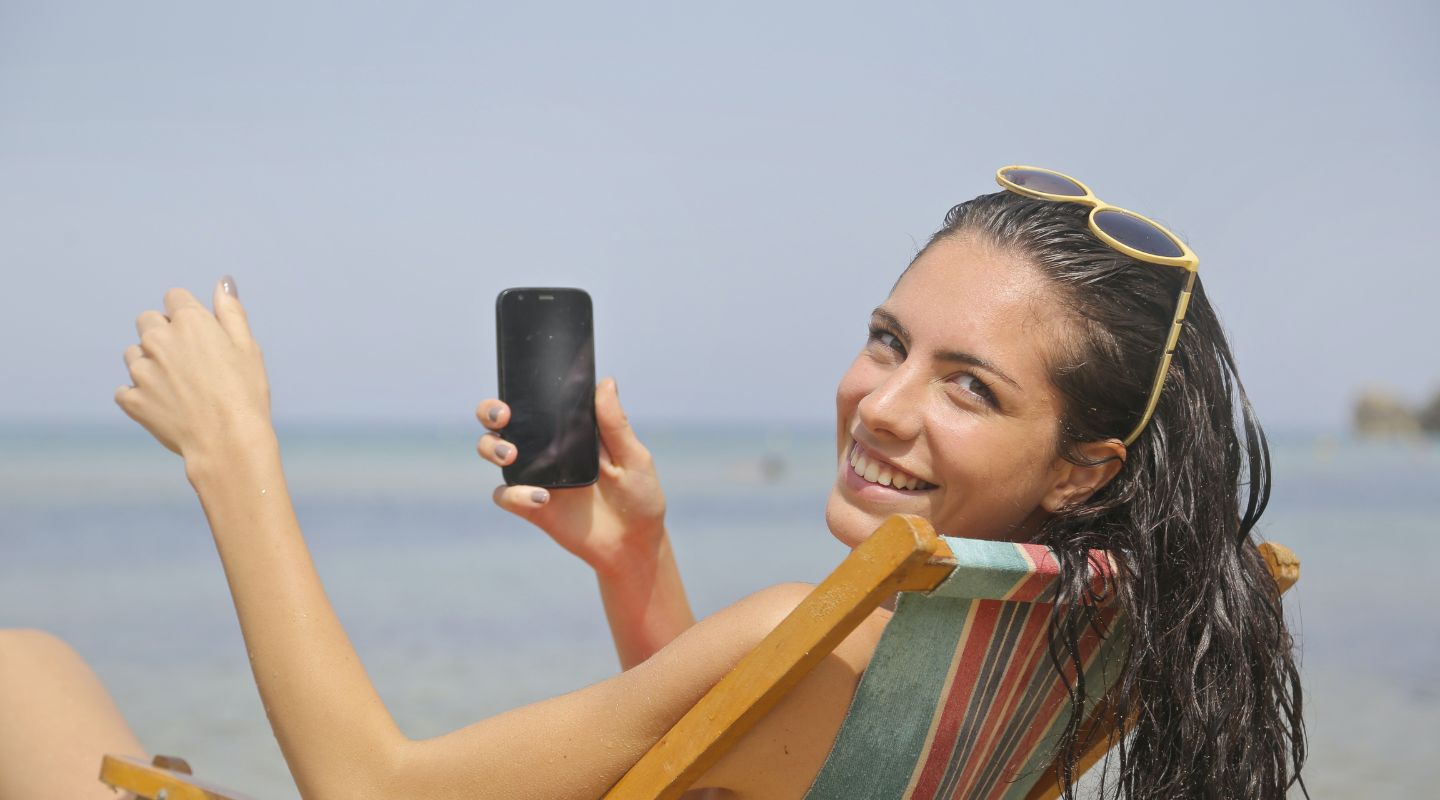 If you only have a few hours in port, we know you don't want to waste time negotiating with tour vendors. Nor do you want to end up at a beach club that is totally different than what you expected. Do your research based upon a few key factors:
Proximity to the cruise port
Food & Dining Options
Price
Included activities
Amenities like lounge chairs, wifi, showers, etc.
Best beach clubs in Costa Maya
The best Costa Maya beach clubs are spread along its 60 miles of stunning coastline and so we've split the clubs down into three categories:
Mahahual beach clubs: These are the closest to the cruise port and will only require a 10- to 20-minute drive.
Beach clubs outside Mahahual: These are located further south and can take around 30 minutes to get to.
Bacalar Lagoon beach clubs: These are located inland and are just over an hour away from Costa Maya cruise port.
Armed with this information, you can choose the beach club that works best for you.
Mahahual beach clubs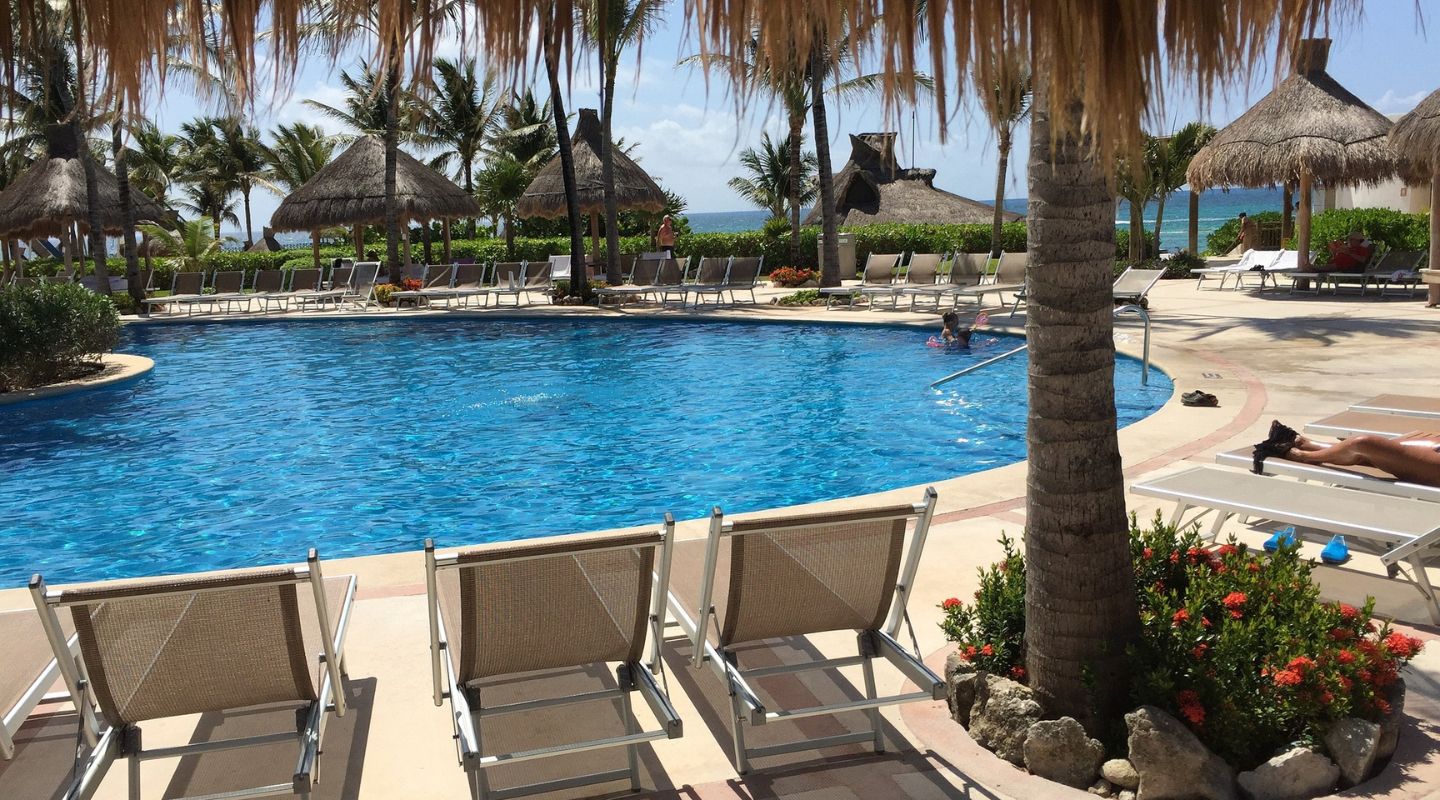 Mahahual is the closest town to Costa Maya cruise port, just a couple of miles away. It is also home to one of the region's best beaches and a whole host of quality beach clubs. While you're in Mahahual, check out the charming town, with a range of restaurants, bars, stores, and stalls selling everything from clothing and jewelry to dive gear. Also, take the opportunity for a stroll along the attractive Malecón, a long oceanfront boardwalk starting at the town's lighthouse.
Malecón 21 Beach Club
Malecón 21 Beach Club is right in the center of Mahahual and boasts some of the best food in the whole town. The beach club vibe is very Tulum-esque and its decor uses lots of neutral colors, macramé and lampshades made from coconut palms. This creates a relaxing atmosphere and blends beautifully with the beach colors.
This beach club also has a natural pool formed by the nearby reef and rocks. This is great for cooling down in that strong Mexican sunshine. You can choose between various packages that include the use of sunbeds and wi-fi, plus food and alcoholic or soft drinks. Malecón 21 is the winner of a 2022 Traveller's Choice award on Tripadvisor and reviews are great across the board.
Yaya Beach
Yaya Beach Club is another centrally-located Mahahual club that's easily recognizable with its sugar skull on the sign. Food at this beach club is slightly more varied, with Mexican, vegetarian, and vegan options available alongside an assortment of Italian dishes.
Hop on one of the comfy beach cabana beds and watch the curtains gently sway in the breeze. Or grab a sun chair and position yourself under a palapa shade. You're never far from the ocean, and with its shallow waters and gentle current, you'll soon be tempted in. Standard and deluxe packages are available, which include food and drinks, as well as a lounger in the shade.
Nacional Beach Club
The charming Nacional Beach Club is a unique place, filled with color, mosaics, and thatched-roof bungalows. You'll find this beach club in the center of Mahahual town, so it's an excellent choice if you want to do a little exploring, and perhaps a little shopping too.
However, once you settle into one of the teal-cushioned sun beds, you might not want to move very far. And when you have a steady stream of ceviche, tacos, and cocktails coming your way, why would you? Spend an afternoon taking cooling dips in the ocean, or in the tiny plunge pool. Or take the opportunity to try out the kayaks and snorkel gear. This is a 2022 Tripadvisor Traveller's Choice venue, so you know you'll have a great day.
Chunky Monkey Beach Club
Looking for local, off-the-beaten path vibes? Chunky Monkey is a bit more rustic than some of the other Costa Maya beach clubs, Chunky Monkey is all about the vibes. Turn up, enjoy some cocktails alongside the freshest locally-caught fish, and you'll see what we mean.
To be clear, this place is rustic, but if you want authentic it is waiting for you just a 15 minute cab ride from town.
Pez Quadro Beach Club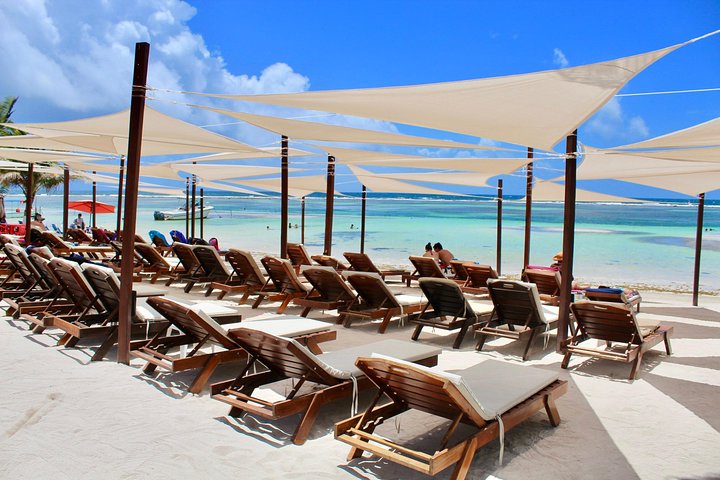 This is one of the most popular beach clubs around, and rightly so. Here, you'll experience relaxed, sheek vibes with comfy loungers on white sand beaches. You can also depart for a sea fishing trip, snorkeling trip, get a massage or enjoy other wonderful amenities.
Nice shade, smooth sand and delicious food and drink make this a popular day excursion for cruisers looking for sun and sand with unlimited drinks and good food.
Pez Quadro is located on the beach of Mahahual, making it easy and conveniently located from the port.
Best Costa Maya beach clubs outside Mahahual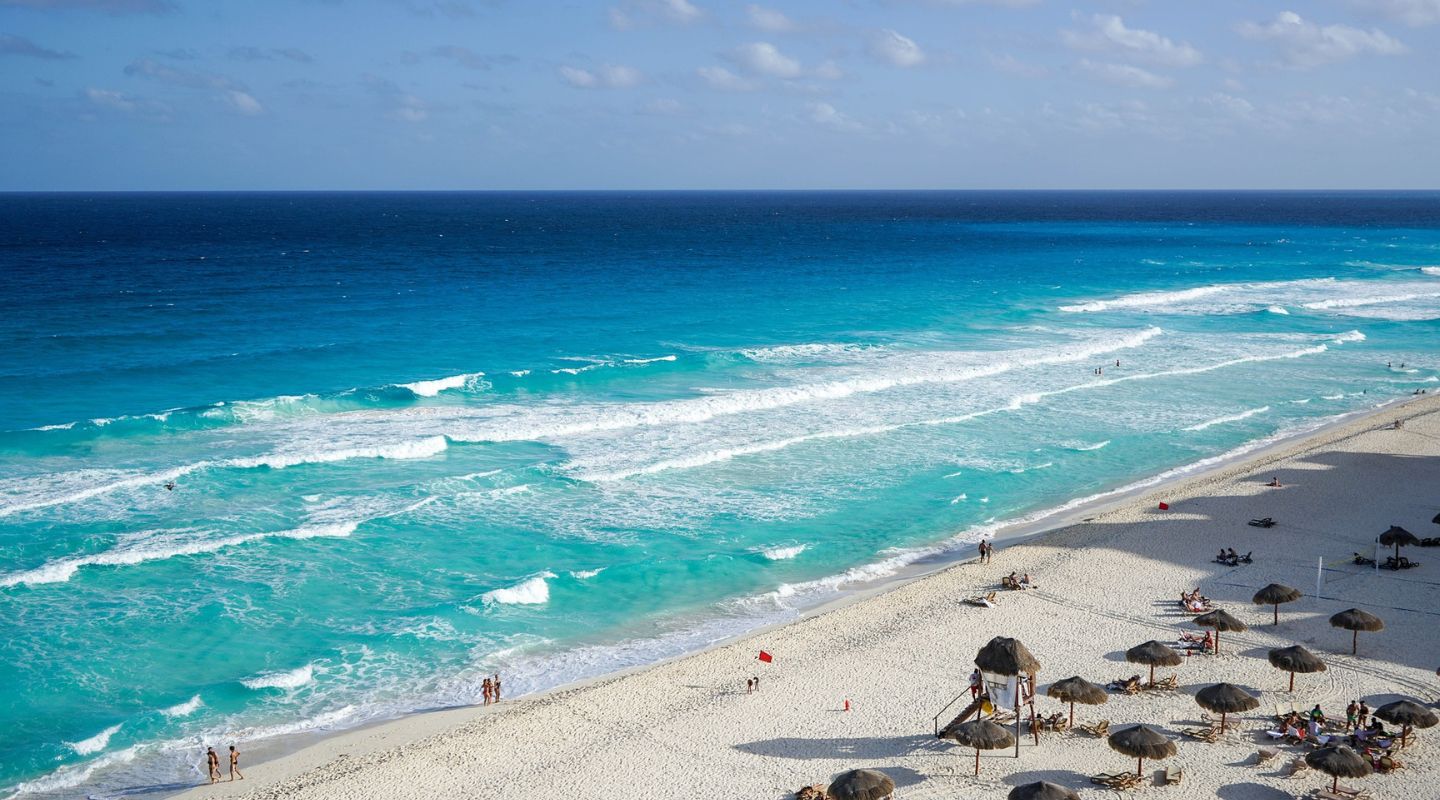 If you're willing to travel a little further than Mahahual for your beach club, then there are some great options further south along a strip of largely undeveloped coastline. For every bit further you go from town you get even more remote, pristine beaches and generally find smaller crowds.
Maya Chan beach club
The most popular beach club in Costa Maya is Maya Chan Beach Club and its reputation precedes it. It's a reservation-only spot, so to avoid disappointment, it's best to book a [beach excursion], so you know you'll have a spot reserved for you on arrival.
Maya Chan offers everything you could want to enjoy a day of fun in the sun. Food is expertly prepared by local cooks using only the freshest ingredients. Cocktails are tropical and plentiful - ideal for sharing with loved ones and friends. Head out to explore the ocean in one of the beach club's kayaks, or float awhile with a chilled beer in hand. This is what vacations are for.
Almaplena Beach Resort
The Almaplena Beach Resort is a 30-minute drive from Costa Maya cruise port along the main highway. It's a beachfront hotel, but also offers a fancy beach club for cruise passengers. From the moment you settle into one of the wood-and-palapa cabanas, you'll feel all your stresses melt away.
Almaplena sets a daily limit of 25 beach club guests, meaning you're guaranteed personal service and an escape from the crowds found aboard your cruise ship. There's a lovely shaded restaurant and bar with pretty views across the beach to the ocean. And there's also a small pool to cool yourself. If you want to take in some of Costa Maya's amazing tropical fish, you can hire snorkel gear and swim straight out to the world's second-largest barrier reef. Amazing!
Hayhu Beach Club
Around 30 minutes south of Costa Maya cruise port, you'll find Hayhu Beach Club, a sanctuary of relaxation backed by Mexican jungle. Identified by its pitched palapa roof, this intimate beach club is in a sensational location surrounded by nothing but sea, sand, and fresh air.
Although you'll be able to enjoy the peace and solitude of a day spent at Hayhu, you can also find plenty to do here. There are kayaks, paddle boards, and snorkel gear to try out. You can even organize a kite boarding class. And when it comes to dining, there is little to beat the restaurant at this club, which ranks amongst the best in Costa Maya. Packages are available, with some great private options for couples, or for friends and family groups of up to ten people.
Bacalar Lagoon beach clubs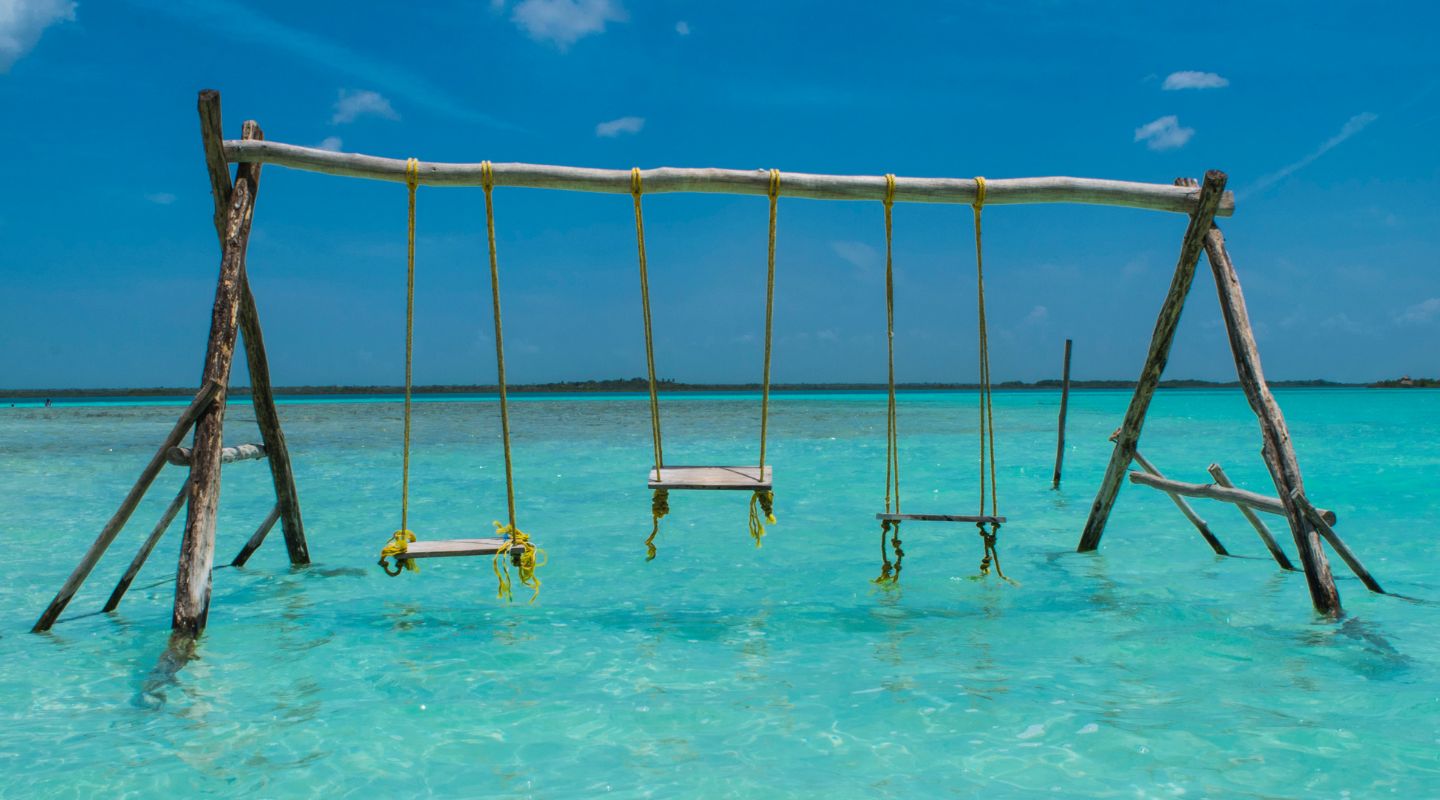 Although Bacalar Lagoon isn't on the ocean, plenty of beach clubs have sprung up along its shoreline. This makes it a great proposition for a day of tanning combined with some of the lagoon's best water activities. And it's only an hour from the cruise port. We offer loads of [Bacalar Lagoon excursions] involving catamarans, kayaks, and paddle boards. Join us and create your new favorite vacation memories.
Bacalar Beach Club
Bacalar Beach Club is found a couple of miles south of the main town of Bacalar and is the most popular spot on the lake. Its lagoon-front location is great, and the facilities are modern and sleek. From Costa Maya cruise port, the travel time will be around 1 hour and 15 minutes.
For a reasonable entry fee, you can look forward to beach chairs, access to an infinity pool as well as directly into the lagoon, plus the use of water toys. If you want food and drinks, that costs extra. But there's a tasty selection of fish and seafood, as well as a full bar service including wines, beers, liquor, and that beach club essential - cocktails. Bacalar Beach Club also holds regular DJ nights, making this a real day-to-night venue.
Cocalitos Beach Club
Around an hour and 15 minutes from Costa Maya cruise port is Cocalitos Beach Club. It's actually a balneario, or bathing spot, but has all the elements that make a beach club great. Grab a lounger and soak up the buzzy surroundings - Cocalitos is always busy. There's a restaurant onsite, plus restrooms and showers. Other beach club essentials are water hammocks and swings, both of which are great for snapping some memorable vacation photos.
Also at Cocalitos is a cenote, a sunken limestone swimming hole. This is something you'll only find in the Yucatan, so it's well worth a look. And, as if that wasn't enough, there are also 3.5 billion-year-old stromatolites, some of the oldest organisms in the world.
In a nutshell…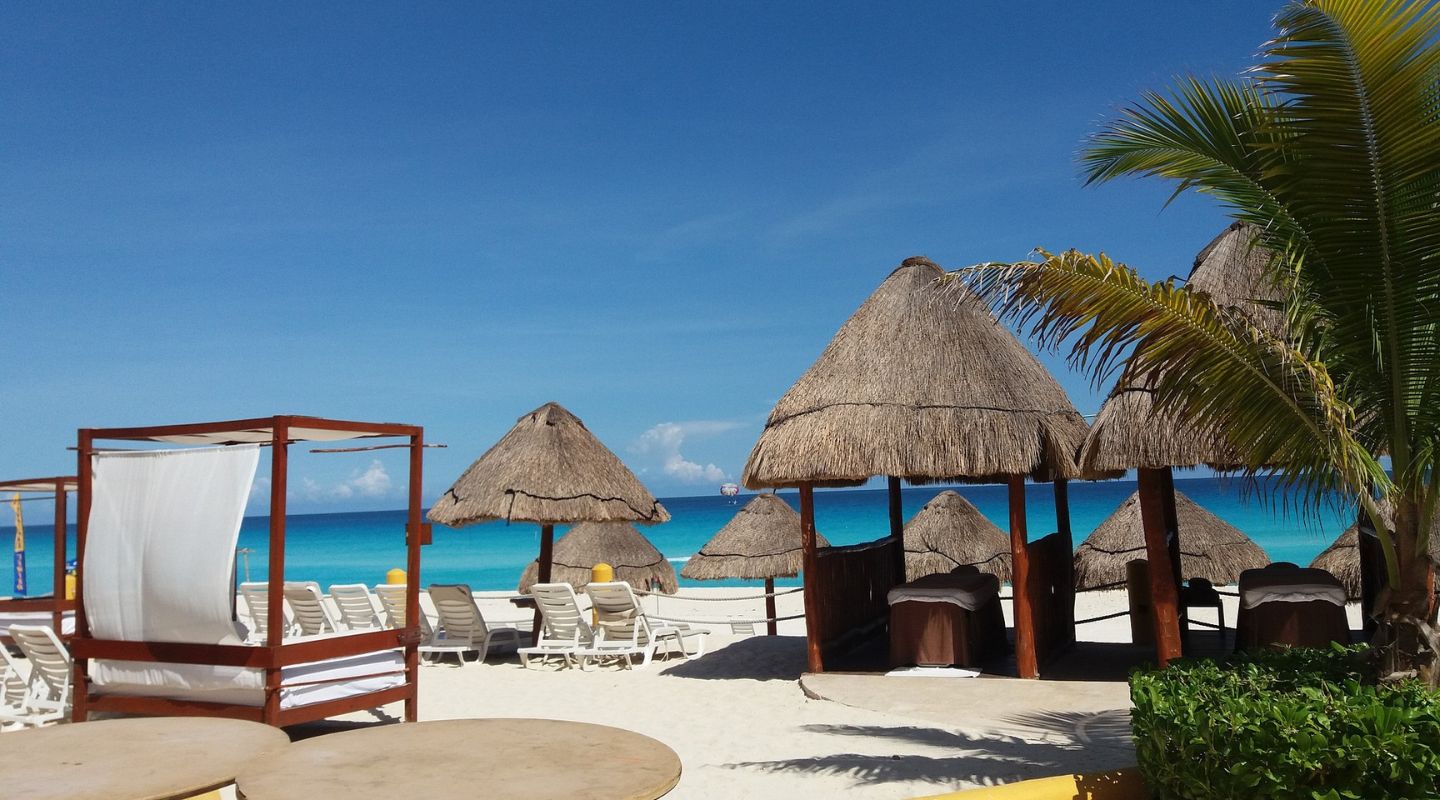 Whether you want to stay close to the cruise port in a Mahahual beach club, or prefer to travel a little further to experience the delights of Bacalar Lagoon, you're sure to find a beach club to suit your needs in Costa Maya. The area's certainly blessed with wonderful beaches - of the ocean and lake varieties. To give yourself the best chance of an unforgettable vacation day, check out our great range of [Costa Maya beach excursions] - you might just find your perfect beach experience.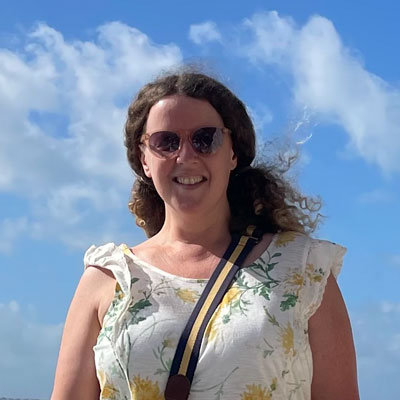 Carly R
Independent Traveler and Thinker
Carly Rolfe is a Travel Journalist & Writer from the UK who has travelled extensively in Mexico and the Caribbean. Her writing for outlets such as Hotels.com, The Cancun Sun, and Virgin Experiences has helped thousands of travelers discover new experiences.