A Guide To The Best Mayan Ruins Near Costa Maya
November 1, 2022 / updated November 9, 2022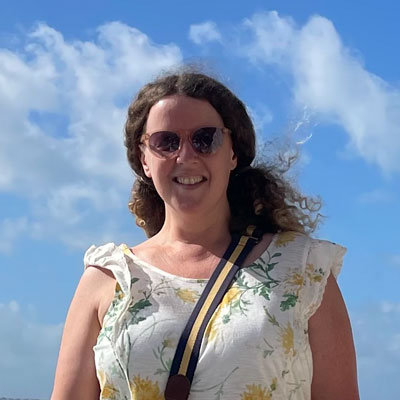 Costa Maya occupies a 60-mile stretch of coastline in the southeastern corner of Mexico. Few people explore this part of the country. But those who do can enjoy the gorgeous unspoiled beaches and excellent snorkeling or diving. But perhaps our favorite thing about this little corner of Mexico is the uncrowded, extraordinary Mayan ruins.
You might not know much about the history of the Mayans. In the 4th and 5th centuries, they ruled over Costa Maya and many other parts of Mexico and Central America. During their reign, they built cities and created traditions and rituals that have lasted thousands of years. So, if you can, spend some time exploring this fascinating culture by visiting one of the Mayan ruins sites during your vacation.
Here's everything you need to know about the best Mayan ruins near Costa Maya.
How far are the Mayan ruins from Costa Maya cruise port?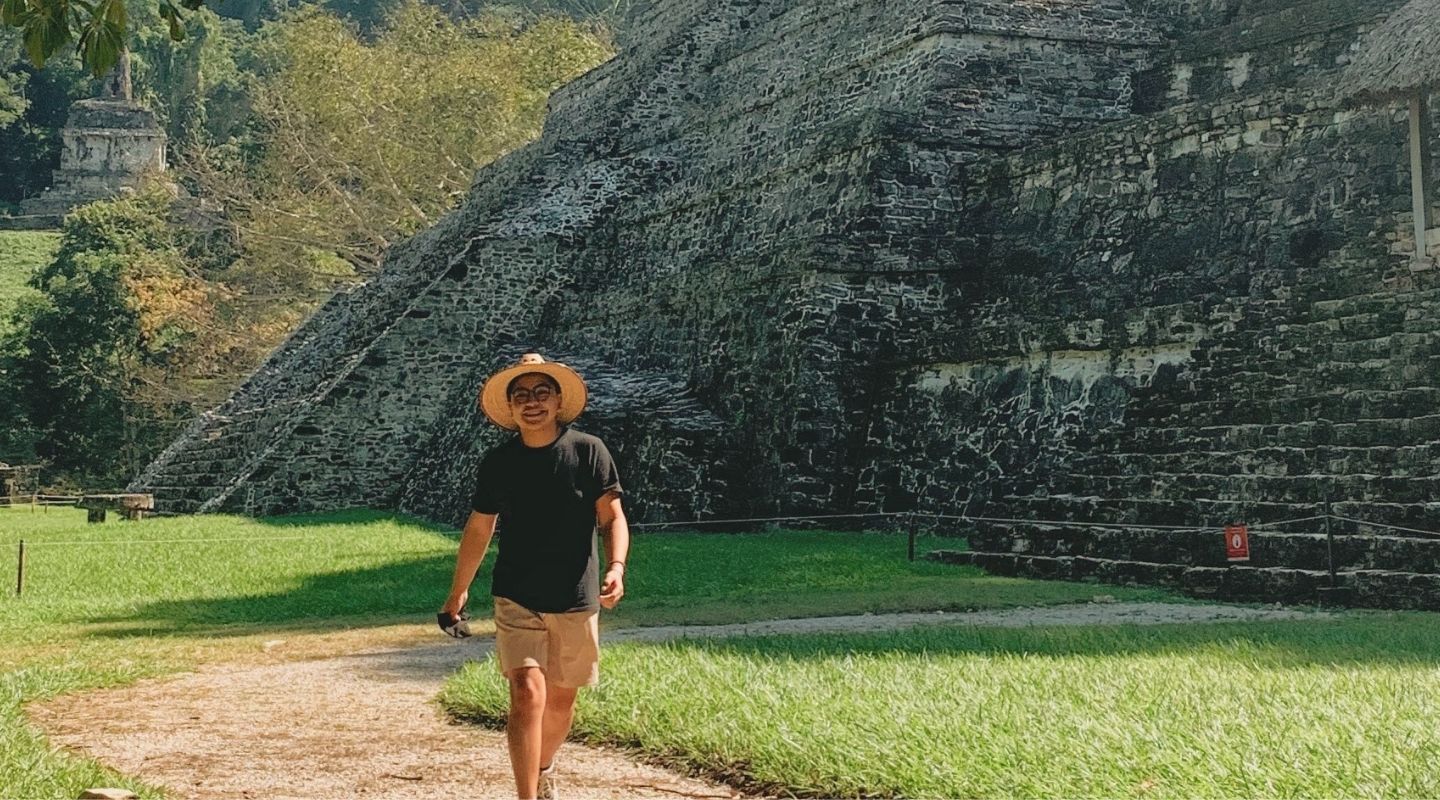 To reach the Mayan ruin sites, you'll need to venture a little way inland. Leave those gorgeous beaches for a while and you can experience the history and culture of the famous Mayans - it'll be worth the effort.
It takes between one and two hours to travel from the cruise port to the main Mayan ruins Costa Maya has to offer. Chacchoben is conveniently located ~43 miles inland from the Costa Maya cruise port. Kohunlich, another popular destination is further inland and takes about 1.5 to 2 hours to reach from the port.
The best way to make the journey if you're on a cruise is on an organized Mayan Ruins excursion. That way, you'll benefit from a knowledgeable guide, air-conditioned transportation and a back-to-ship guarantee. If you're visiting Bacalar on your own, you can drive directly to the ruins and find a local guide to show you around.
Overview of the Mayans in Costa Maya
But who are the Mayans? The Maya population was once the most influential group in eastern Mexico. They controlled large sections of the country for hundreds of years from 750 BC when they constructed the first large Mayan cities.
The Mayans are famous for their advanced writing system, which was better than any other population of the time. They also created enduring pieces of art, and developed well-known astronomical charts. For example, who can forget the scare in 2012 when, for a short time, the world thought the Mayans had predicted the impending end of the world?
One of the Maya's most long-lasting legacies is the influential cities they built. The most well-known Mayan cities in the Yucatan Peninsula are Chichen Itzá, Tulum, and Cobá. But the southern coast of Costa Maya also has its fair share of Mayan ruins that are worth exploring.
Mayan Ruins in Costa Maya
There are three main Mayan ruins sites that are within day-trip distance of Costa Maya's cruise port. We'll give you a rundown of each, including its size, distance from the port, and what you can expect to see.
Chacchoben Mayan Ruins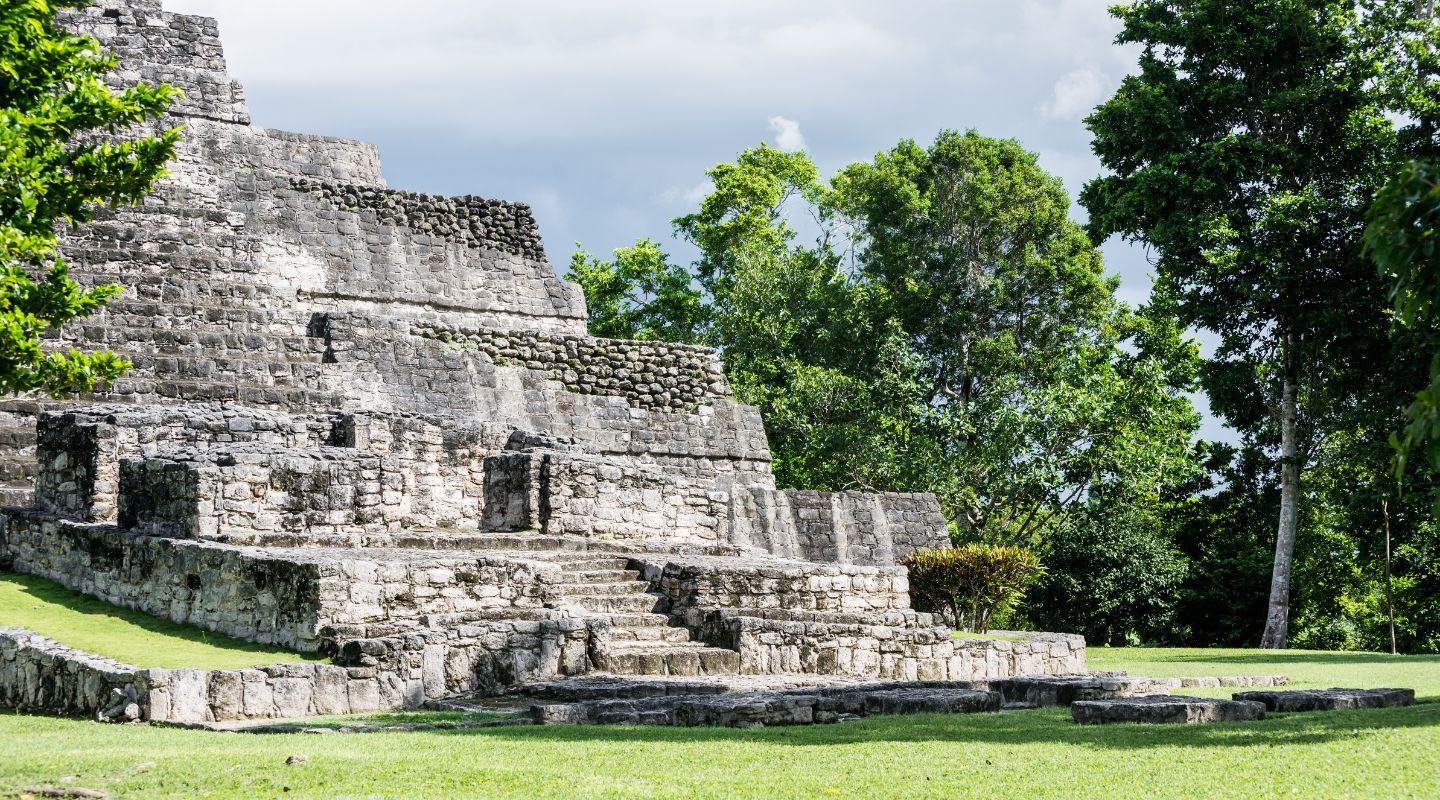 Chacchoben ruins are by far the most popular Mayan ruins Costa Maya offers cruise passengers. In large part, this is because Chacchoben is the closest ruins site to the port. It will only take 55 - 60 minutes to travel from the ocean to the jungle location of Chacchoben.
The city of Chacchoben that you see today was at the height of its power from around 300 AD. It was an important city in the region and it's thought it would have been linked to other key sites in Belize. The city was deserted by around 1000 AD and it then lay empty and forgotten until a farmer rediscovered it in the 1940s. Excavation began in the 1970s, uncovering many of the buildings you can now explore. There are temples and plazas, as well as remnants of the red paint that originally covered the structures.
As you make your way through the ruins, you'll be able to hear howler monkeys high in the trees. You'll also see groups of iguanas - called a 'slaughter' - sunning themselves throughout the site.
Kohunlich Mayan Ruins
Kohunlich is a 21-acre site that's around a one-and-a-half-hour drive from Costa Maya cruise port. Because it's a little further away from Costa Maya and Mahahual, Kohunlich is less popular with visitors than Chocchoben. But this can be a bonus, as it's also less crowded than its nearest Mayan neighbor.
Kohunlich was at its most powerful from around 250 AD to 600 AD. At that time, the city was on a regional route running from Campeche south into Guatemala and Belize.
It's believed there are over 200 structures that are yet to be uncovered. Of the excavated buildings, the most famous is the Temple of the Masks, which still bears the preserved masks from 1,500 years ago.
Dzibanche Mayan Ruins
Around a two-hour drive from Costa Maya cruise port you'll find Dzibanche Mayan ruins. It's the most remote of the Costa Maya's 'big three' and the least well-visited. So if you do decide to visit this site, you could end up having the whole site to yourself.
It's believed Dzibanche was one of the first capitals of the Kan dynasty. They were an influential Mayan group who later went on to rule Calakmul in Mexico's Campeche state. The earliest parts of the site date back to 200 BC and it's estimated that the city had 40,000 residents at its peak. The site is vast and only parts of it have been excavated so far. The main buildings for visitors to explore are the Temples of the Captives, the Lintels, and the Owl.
Many people remark on how pretty this site is. It's filled with flowers and butterflies, making it feel like an undiscovered paradise. And, even better, you can climb the tallest temples. This is special as it's no longer allowed at most sites. Quite the photo opportunity!
Best Mayan Ruins Excursions from Costa Maya
An excursion is the best way to access any of the Costa Maya's Mayan ruins. We know that time is tight on a cruise and you need to be back at a specific time. So, on our [Costa Maya Mayan ruins excursions], our tour operators understand the importance of keeping to schedule. And with our back-to-ship guarantee, you don't need to give your watch a second thought.
Chacchoben Mayan ruins excursion
On this Chacchoben Mayan ruins excursion, your bilingual tour guide will meet you outside Costa Maya cruise port. You'll drive less than an hour to the Chacchoben ruins. Your guide will take you through the main buildings, including temples and plazas. They'll tell you what the buildings were used for, as well as explaining their cultural significance. As you walk around the site, be ready to spot spider monkeys high in the trees, as well as loads of native Mexican birds. This excursion is a great way to immerse yourself in this atmospheric Mayan city, imagining the city at the height of its power 1,500 years ago.
One of our favorite ways to experience Chacchoben is to pair it with a visit to the famed Bacalar Lagoon in a combo excursion. Experience two incredible sights in just one day.
Kohunlich Mayan ruins excursion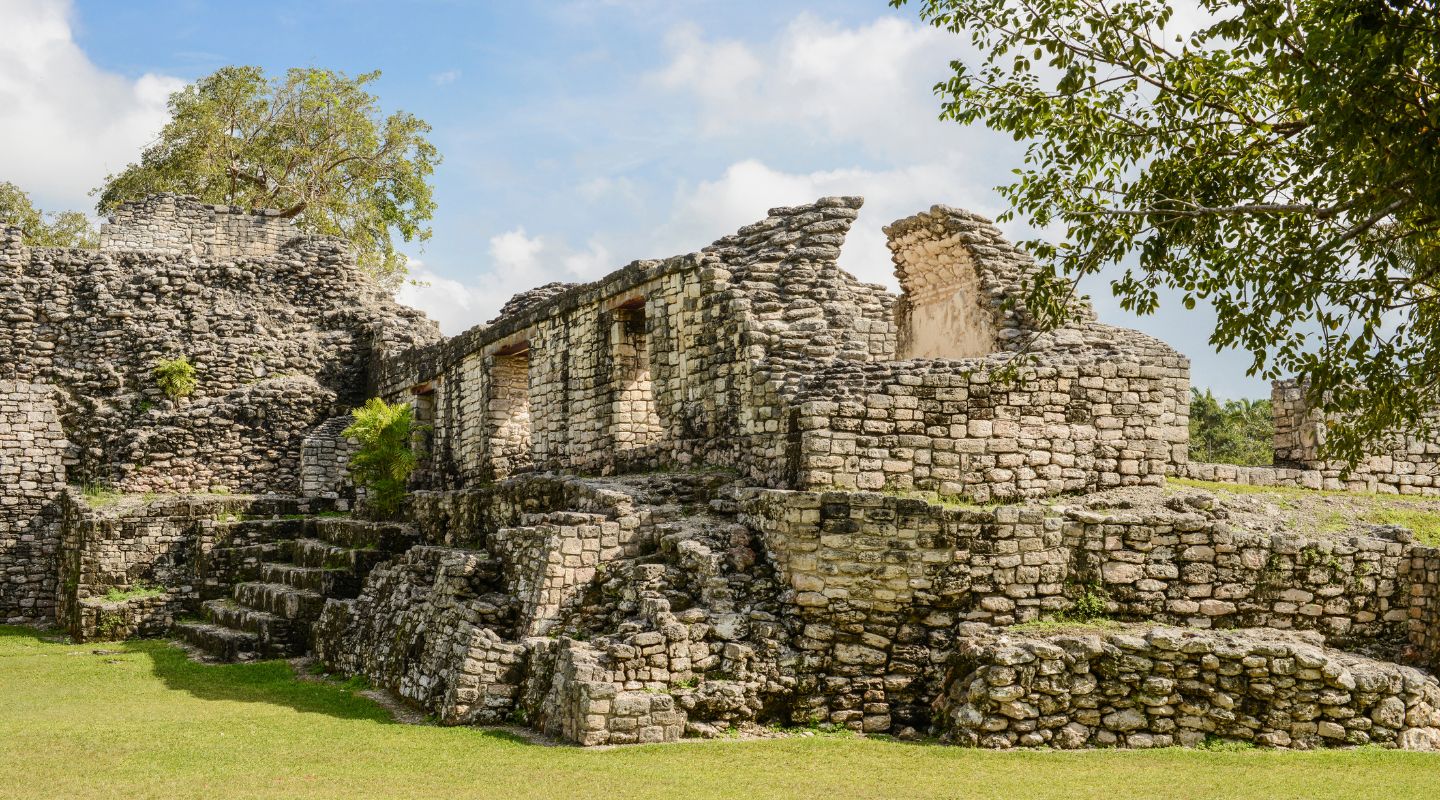 On this excursion to the Kohunlich Mayan ruins, you'll be collected from right outside the Costa Maya cruise port. Transportation to the ruins site is included and is around an hour and a half away. Once you arrive, you'll get to explore every corner of the site with an expert English-speaking tour guide. As well as learning about the Mayans that lived there, you'll also check out the plants and animals that call this fascinating Mayan city home.
Best Mayan Ruins Combo Tours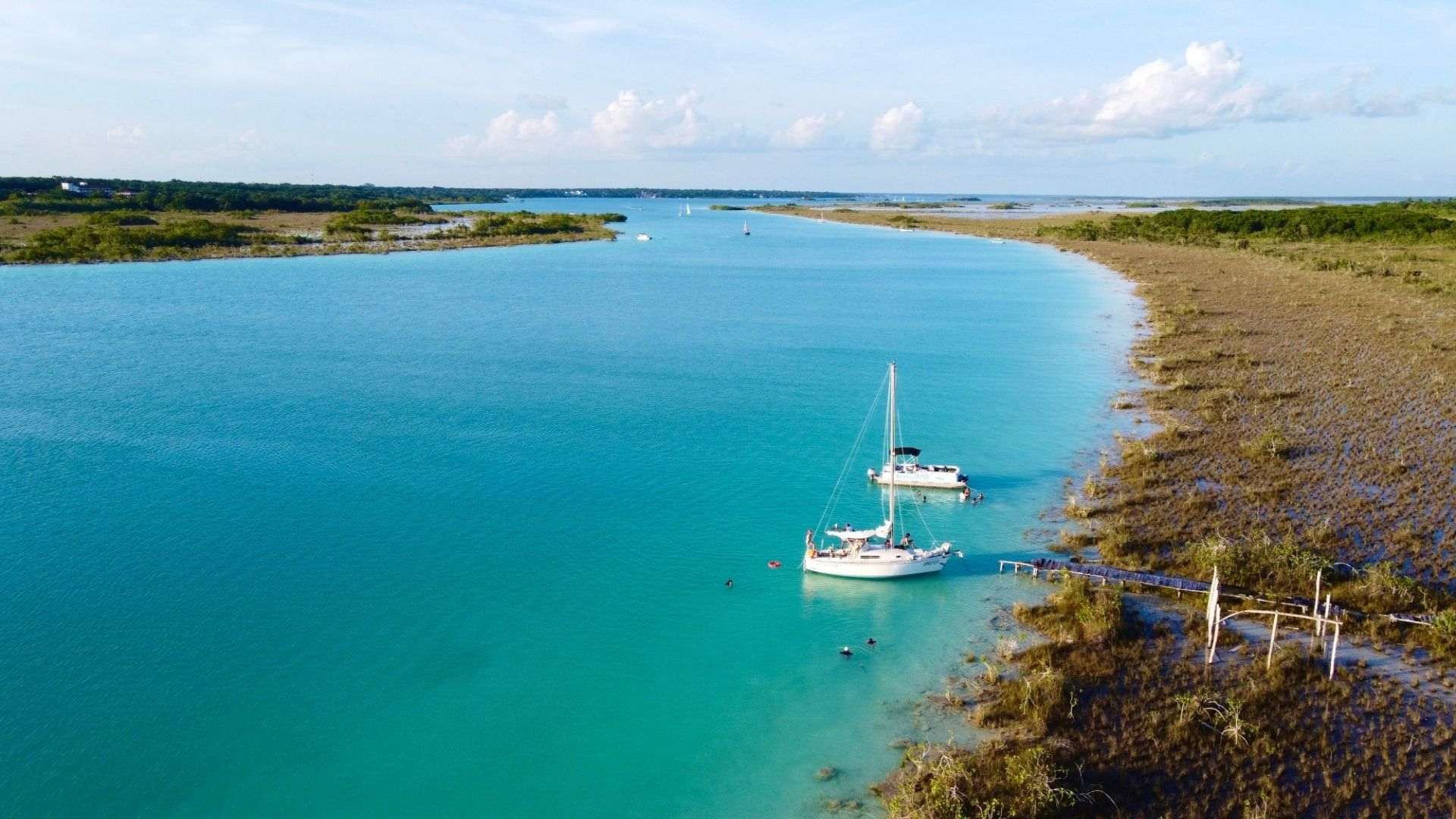 So, you've decided you want to visit some Mayan ruins while you're in Costa Maya, but also want to experience another activity? We have the ideal solution - join a combo tour! There's a great selection of two and even three-activity excursions that are perfect for cruisers. You can combine ruins and snorkeling. Or visit a modern Mayan village after seeing the Mayan cities of old. Or, perhaps you want to spend some time relaxing on the beach after exploring Mayan ruins. There are so many combinations, you're sure to find one that's ideal.
Read about our most popular combo excursion below and visit our [Costa Maya Combo excursions] page to see the full range.
Chacchoben Mayan ruins and Bacalar Lagoon
Chacchoben Mayan ruins and Bacalar Lagoon are considered two of the best attractions in the Costa Mayan region. That's why this excursion, where you get to visit both places, is one of our most popular. You'll be collected at Costa Maya cruise port and taken first to Chacchoben Mayan ruins. Explore this captivating city with your expert tour guide. Take in the impressive buildings and learn about the influential Maya who lived there.
Then, you'll move on to Bacalar, the 'Lagoon of Seven Colors'. Here you'll enjoy time to relax, swim and experience top sights around Bacalar lagoon. In this affordable combo tour you'll be on a kayak on Bacalar. However, you can also go on a combo that includes a 2-hour boat tour around the best parts of this vast lake. See the many shades of blue at Cenote Esmerelda and the world's oldest organisms - stromatolites - at Cocalitos. You can also swim in the deepest part of the lake at Black Cenote, and retrace the footsteps of pirates at Pirate Channel.
In a nutshell…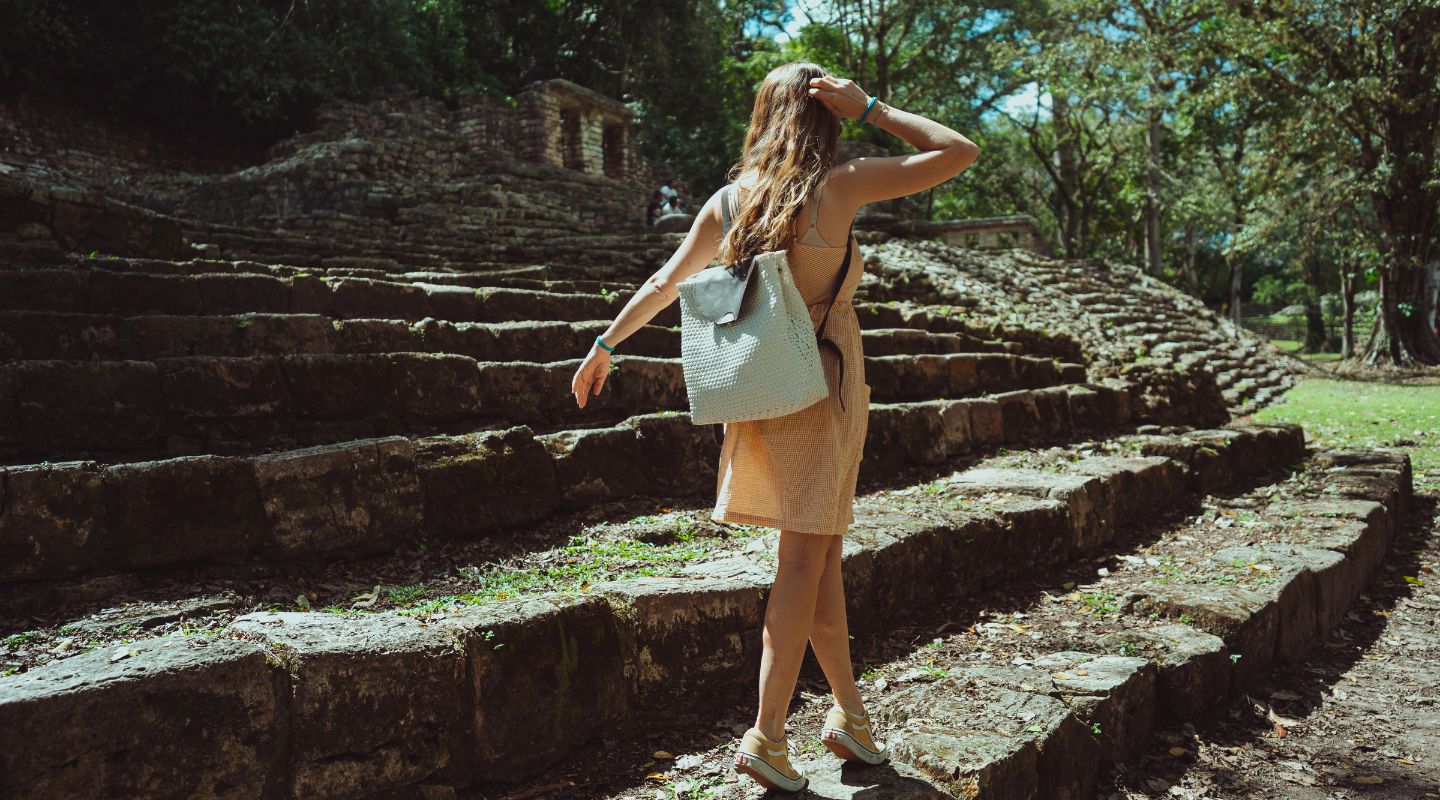 Costa Maya offers some of the best Mayan ruins in eastern Mexico. Not only are they the visible remains of powerful Mayan populations, but these ruins are also less busy than other sites to the north. This makes a visit extra special, as you're treading a path that few other visitors get to enjoy. It's up to you whether to focus your time on the [Costa Maya Mayan ruins excursions] or to combine them with another activity or attraction in a [combo tour]. Check them out, there's sure to be an experience you find appealing.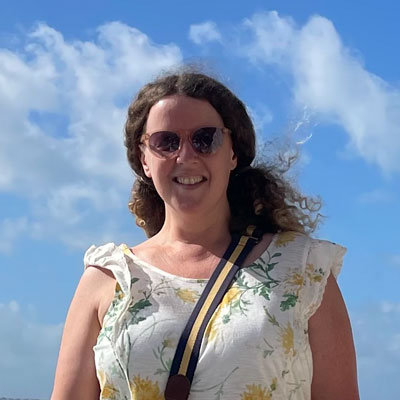 Carly R
Independent Traveler and Thinker
Carly Rolfe is a Travel Journalist & Writer from the UK who has travelled extensively in Mexico and the Caribbean. Her writing for outlets such as Hotels.com, The Cancun Sun, and Virgin Experiences has helped thousands of travelers discover new experiences.