Our Local Expert's Guide to San Pedro, Belize
October 3, 2022 / updated February 22, 2023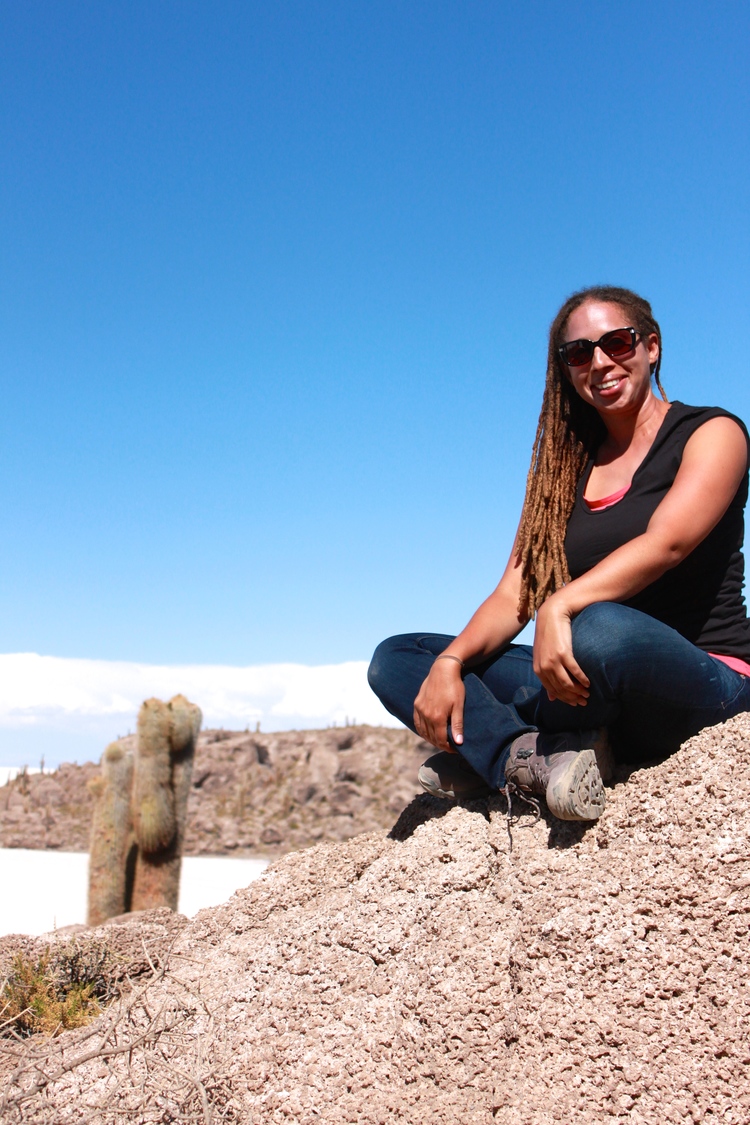 If your ideal vacation involves cruising around by golf cart, snorkeling in one of the world's largest barrier reefs, or devouring local eats and tropical drinks beachside, then San Pedro Belize should definitely be on your radar. Even better, this is one of the few places in Latin America where you can easily get by with just English, thanks to its British and Caribbean roots.
Find out everything you need to know to plan your next vacation to San Pedro, whether it's for a day out sightseeing or a longer trip. From how to get there to where to stay and what to do once you're there, here are all the local insider tips.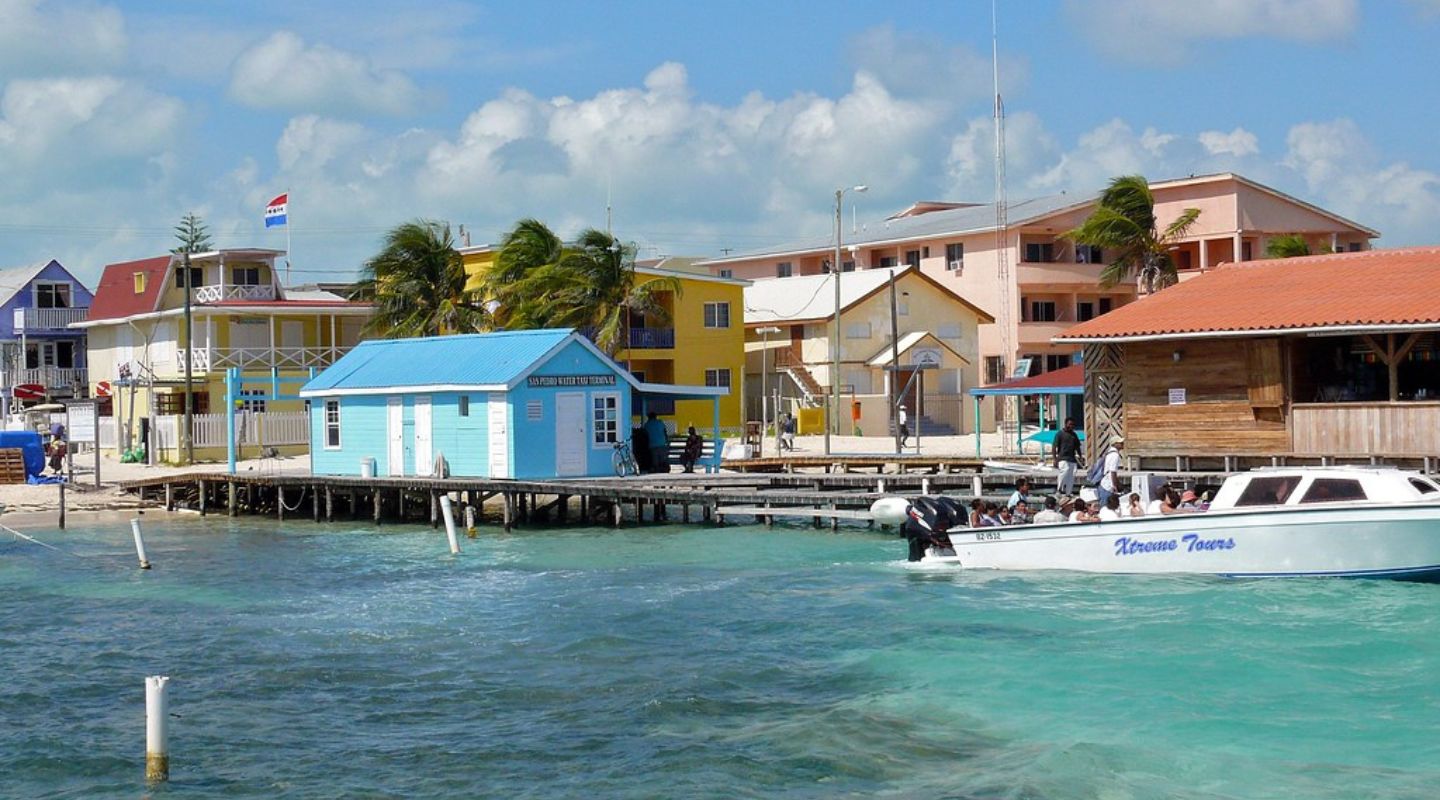 Where is San Pedro?
San Pedro is located in the southern part of Belize's largest island, Ambergris Caye. The island is situated just off the coast of the mainland, about 35 miles east of Belize City and 0.75 miles west of the Belize Barrier Reef. San Pedro is the only actual town on Ambergris Caye and the most-visited destination in Belize.
Getting to and Around San Pedro
Getting to San Pedro, Belize takes a few steps, but once you arrive at your tropical island destination, it will all be worth it.
Getting to San Pedro by Air
The closest international airport to San Pedro is the Philip Goldson International Airport (BZE) near Belize City. You can find direct flights from many major US cities such as Atlanta, Dallas, Houston, Miami, Los Angeles, and Chicago. Other international destinations include Calgary, Cancun, Guatemala City, Panama City, and Toronto.
You'll need to take either a domestic flight or a water taxi to Ambergris Caye from the mainland. If you opt to fly, make sure you confirm the airport as Belize City also has another airport located closer to the city center, Sir Barry Bowen Municipal Airport. Flights from Belize City to San Pedro generally take 20-30 minutes, and you'll be treated to views of the reef and neighboring islands on the way.
Getting to San Pedro by Boat
The water taxi to San Pedro is a more affordable option but it takes 75 minutes to make the crossing. San Pedro Belize Express Water Taxi and Ocean Ferry are the two companies that offer taxi services between Belize City and San Pedro. They depart from different docks but are within a few minutes' walk from each other. Generally, we recommend Ocean Ferry which runs faster, smaller boats. Others who've spent a lot of time here too feel the same.
Getting to San Pedro from Mexico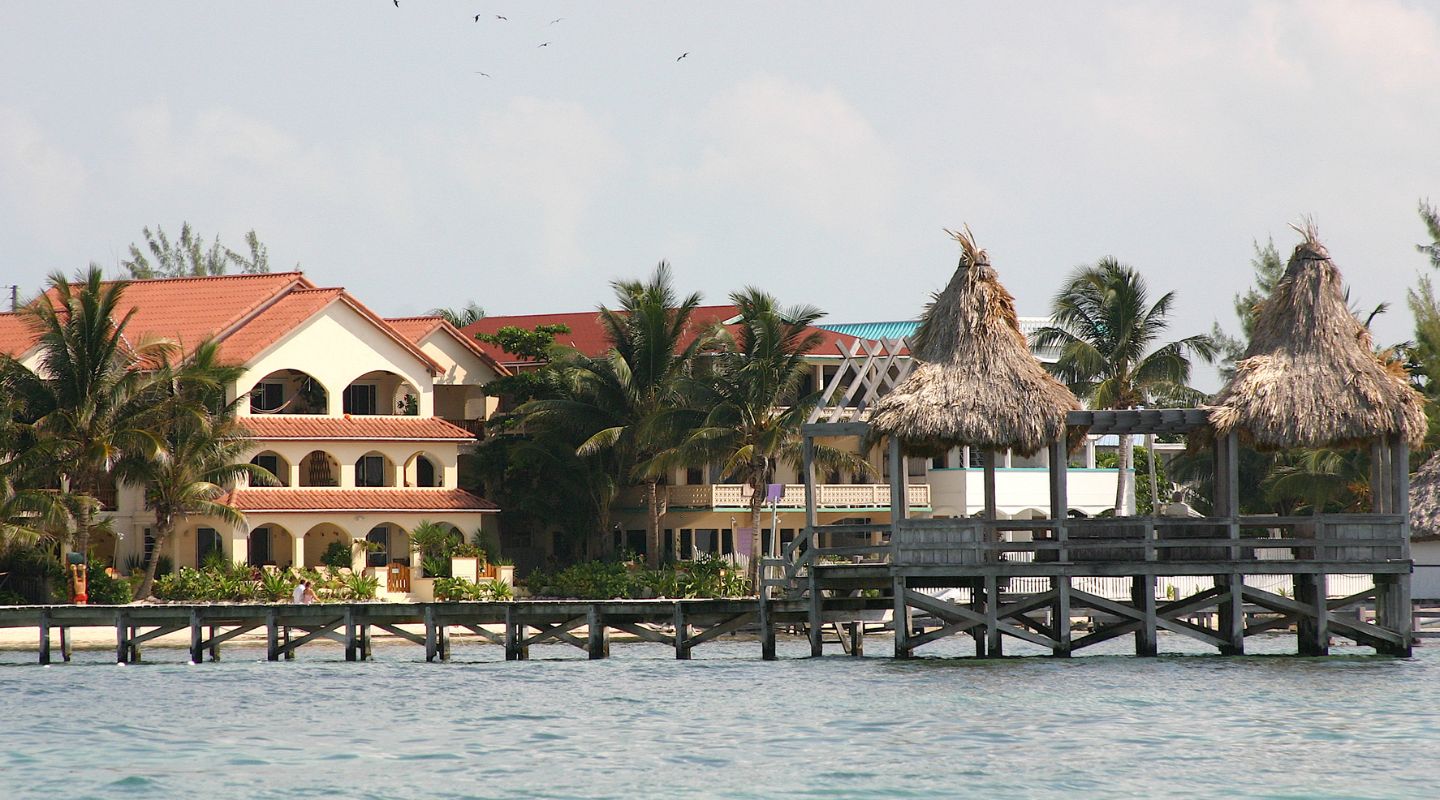 There's also an international water taxi that will take you from Chetumal in the south of the Mexican state of Quintana Roo to San Pedro. The boat leaves once daily and takes an hour and a half.
Getting Around San Pedro
San Pedro is a very walkable town, so getting from your hotel to your lunch spot shouldn't take more than a few minutes. To get around Ambergris Caye, you can travel by bicycle, golf cart, taxi, or boat. It's the best!
Top 7 Activities and Excursions in and Around San Pedro
From splashing about with sharks to sunset sessions on the water, San Pedro has something for everyone. The hard part will be deciding on the best balance between sightseeing and beach time.
Snorkel at Hol Chan Marine Reserve
If you're looking to get up close and personal with some of Belize's incredible marine life, you'll want to head to Hol Chan Marine Reserve. This snorkeling spot is located just off the coast of Ambergris Caye and is home to a wide variety of fish, rays, and other sea creatures.
There are a few different ways to get to Hol Chan Marine Reserve, but the easiest is to take a tour from San Pedro. This will include round-trip transportation and all the gear you'll need for a day of snorkeling.
The reserve is part of the second-largest barrier reef in the world, the Belize Barrier Reef, so you can expect to see all sorts of amazing underwater sights. The reef is teeming with fish of all colors and sizes, and you might even spot a turtle or two swimming by.
Share the Secret at Secret Beach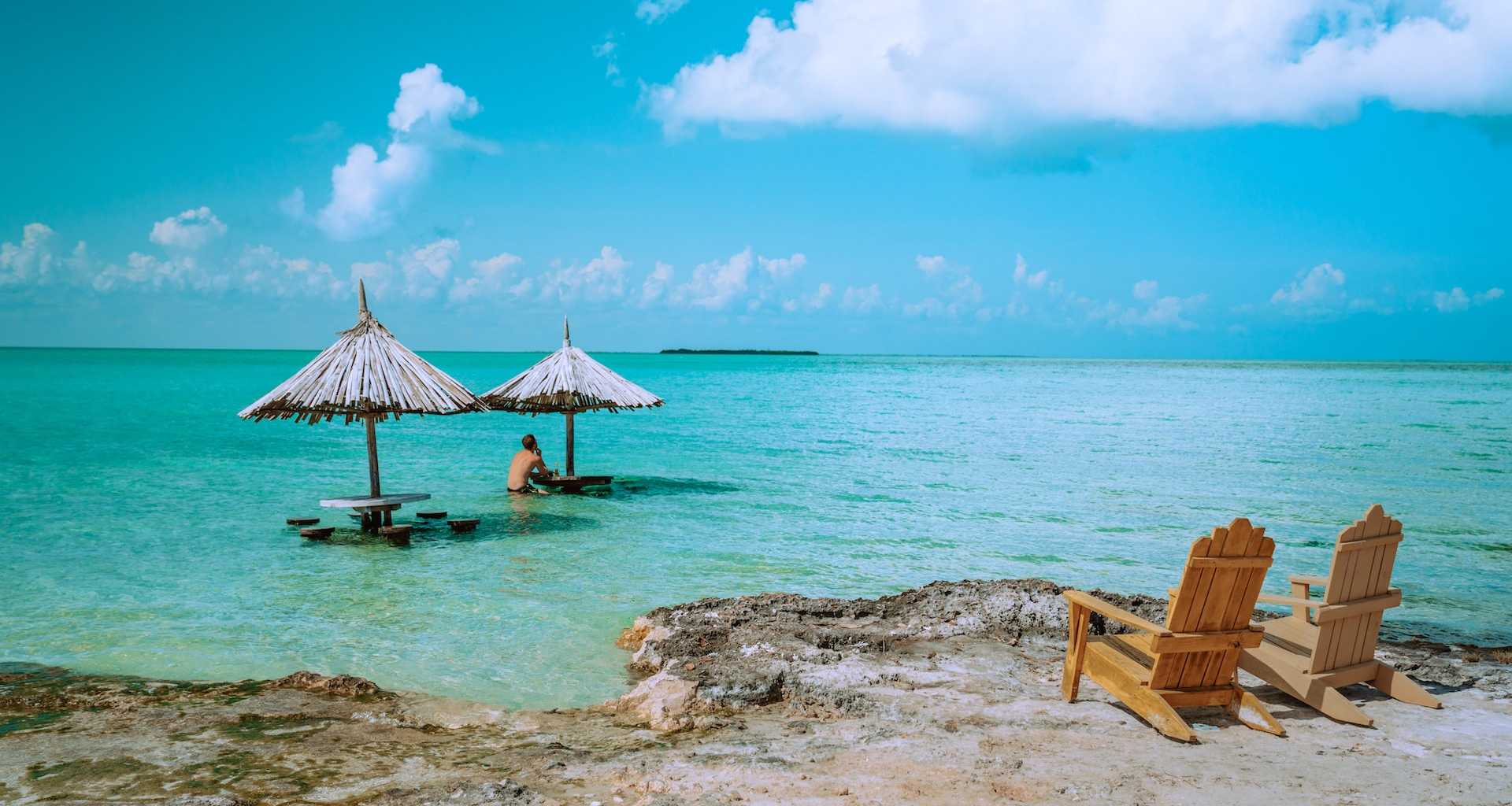 It seems the secret's gotten out on this one, but that doesn't make it any less memorable. Secret Beach has plenty of soft sand for lounging on and warm, turquoise water for that picture-perfect Caribbean image you likely have in your head.
Head over early for a lazy day at the beach with plenty of amenities to keep you going. You can refuel on tasty local food from the beachside restaurants, and you'll find kayaks and paddleboards for hire. Secret Beach is accessible by golf cart, jet ski, or boat and is seven miles north of San Pedro on the island's west.
Dive Into the Great Blue Hole
San Pedro, Belize, is a world-famous destination for scuba diving, and the Great Blue Hole is very likely its most famous dive site. When it comes to natural wonders, they don't come much more awe-inspiring than this.
Formed during the last ice age, the Great Blue Hole is over 1,000 feet wide and over 400 feet deep, making it one of the largest of its kind in the world. The massive underwater sinkhole is home to an abundance of marine life, and visitors can expect to see sharks, barracudas, and stingrays, as well as a variety of corals and sponges.
The Great Blue Hole is considered an advanced dive, so you'll need to have a few dives under your belt before you attempt it. If you're not quite there yet, you can also opt to snorkel the Great Blue Hole or splurge on a scenic flight over the hole and the surrounding reef. The Blue Hole is a 2.5-hour boat ride (5-hour round-trip) from San Pedro, but 100% worth it to tick this unique destination off your travel bucket list.
Belize Chocolate Company
The Belize Chocolate Company is a family-owned business that offers a variety of chocolate products, including bars, truffles, chocolate body products, and even chocolate tea. Their chocolate is made from scratch, using only the finest cacao beans grown on small family farms in Southern Belize.
As well as the opportunity to buy delicious local chocolate (made right in San Pedro!), you can schedule a chocolate-making class. Here you'll learn about the whole bean-to-bar process and taste many of the choco-creations along the way.
Spend the Day on Caye Caulker
If the hustle and bustle of San Pedro is getting too much for you, take things down a notch with a visit to the nearby island of Caye Caulker. The much more laid-back neighbor of Ambergris Caye has a motto of "Go Slow," and the locals take this creed very seriously. Trust me, if you're walking the (short) distance from one side of the island to the other too quickly, you'll hear about it. And don't even think about pulling out your phone to check that work email!
Just a short ferry ride away, Caye Caulker is easy to explore by foot or by bicycle. There are several restaurants and bars on the island, as well as a few small shops. For a guaranteed good time, head to The Split, a narrow waterway on the northern part of the island that "splits" the island in two. The calm waters are a favorite hang-out spot for both locals and travelers, and the on-site bar and restaurant will keep the tunes, food, and drinks coming.
Consider pairing your visit with a catamaran charter to Hol Chan Marine Reserve for snorkeling with turtles or Caye Caulker Marine Reserve for manatee-spotting.
Swim with Sharks at Shark Ray Alley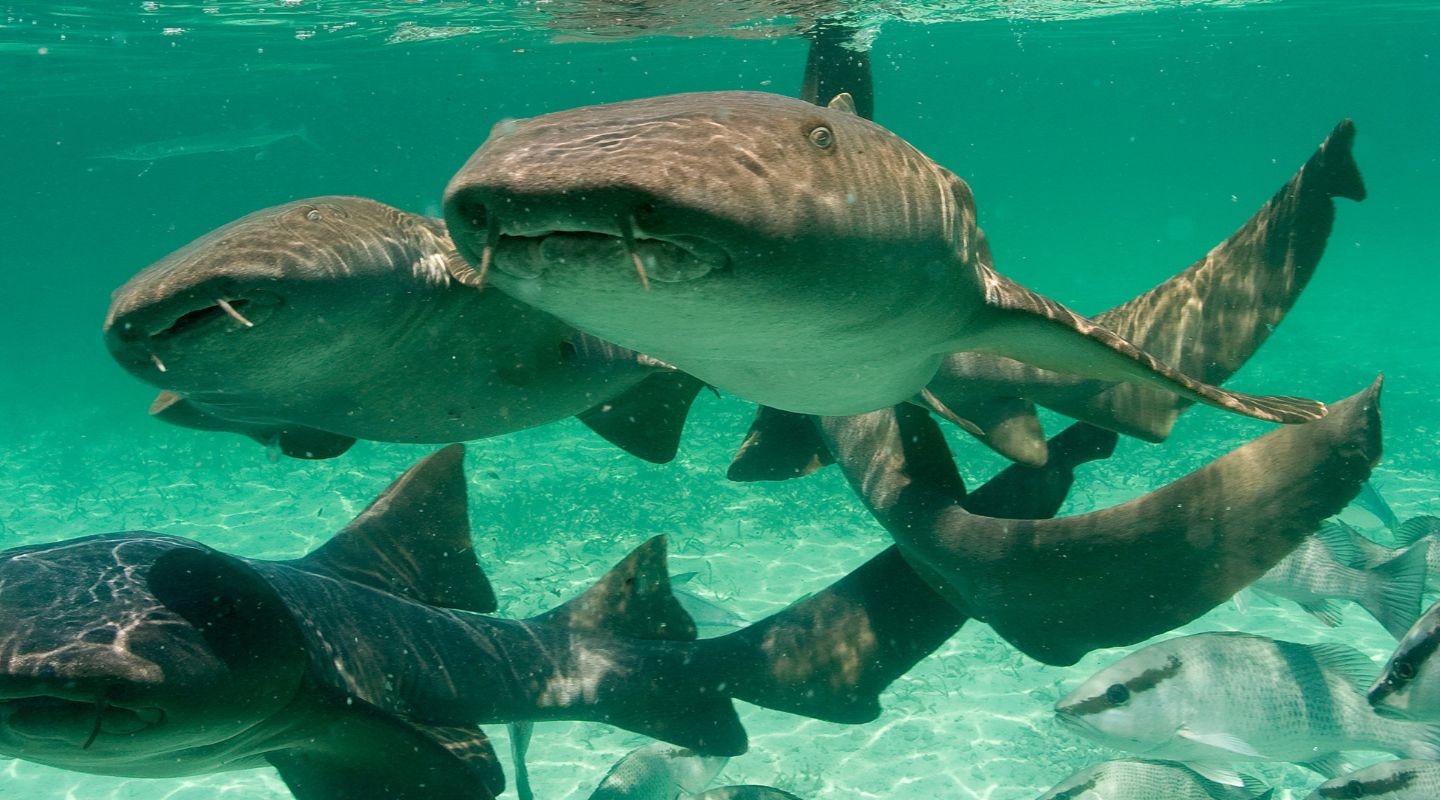 Looking for an adrenaline-pumping activity while in San Pedro, Belize? Try swimming with sharks at Shark Ray Alley! This unique experience will not only give you a thrill but also allow you to get up close and personal with some of the ocean's most fascinating creatures.
Shark Ray Alley is located just off the coast of Ambergris Caye and is home to a variety of sharks, rays, and other marine life. When you visit, you'll have the opportunity to snorkel or scuba dive in the water with the sharks and rays. And, if you're really brave, you can even feed them! But don't worry, despite their reputation, the sharks at Shark Ray Alley are a friendly lot.
Hang Out at the Truck Stop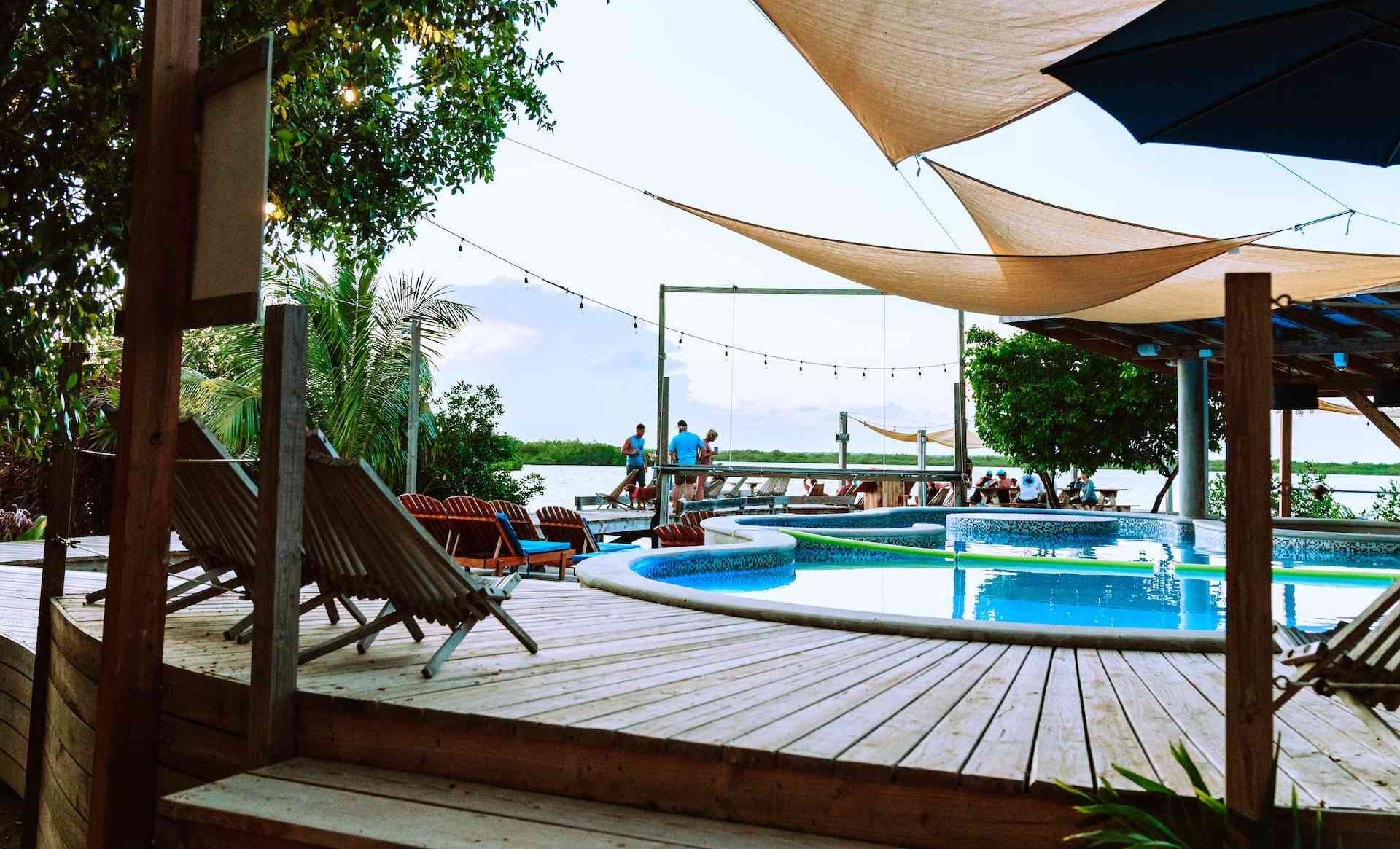 If you're looking for a great place to eat mixed with a whole lot of fun, you should definitely check out the Truck Stop. Along with great food, you'll find a movie screen for night-time screenings, a swimming pool for freshwater dips, and lots of outdoor games. Live music is often on the agenda played on the large stage.
The Truck Stop is located right on the water, so you can enjoy a meal while watching the waves crash against the shore. The menu features a variety of pizzas, tacos, Asian-fusion dishes, and a considerable ice-cream selection. The Truck Stop is a half-hour walk from the center of town but is a good place to stop on the way back from Secret Beach.
Where to Stay, Eat and Shop in and Around San Pedro
With so much to see and do, you'll eventually need to take a break. Fortunately, the island has a lot to offer in this department. Here's a helpful list of some of the best places in San Pedro and around Ambergris Caye:
Where to Stay in San Pedro
Blue Tang Inn
Brahma Blue Resort
Coco Beach Resort
Drift Inn
Grand Caribe
Matachica Resort
PUR Boutique Cabanas
Ramons Village Resort
The Phoenix Resort
Victoria House Resort & Spa
Where to Eat in San Pedro
Black Orchid Restaurant & Lounge
Blue Water Grill
El Fogon
Elvi's Kitchen
Estel's Dine By the Sea
Palmilla Restaurant at Victoria House
The French Touch
The Fry Jack House
The Hidden Treasure Restaurant & Lounge
Wild Mangos
Where to Shop in San Pedro
Belizean Arts
Belizean Breezes Soap Company
Belizean Melody's Art Gallery
Graniel's Wood Shop
San Pedro Artisan Market
Saul's Coffee and Cigar Shop
The Gallery of San Pedro
Traveller's Rum
San Pedro's Art, History, and Culture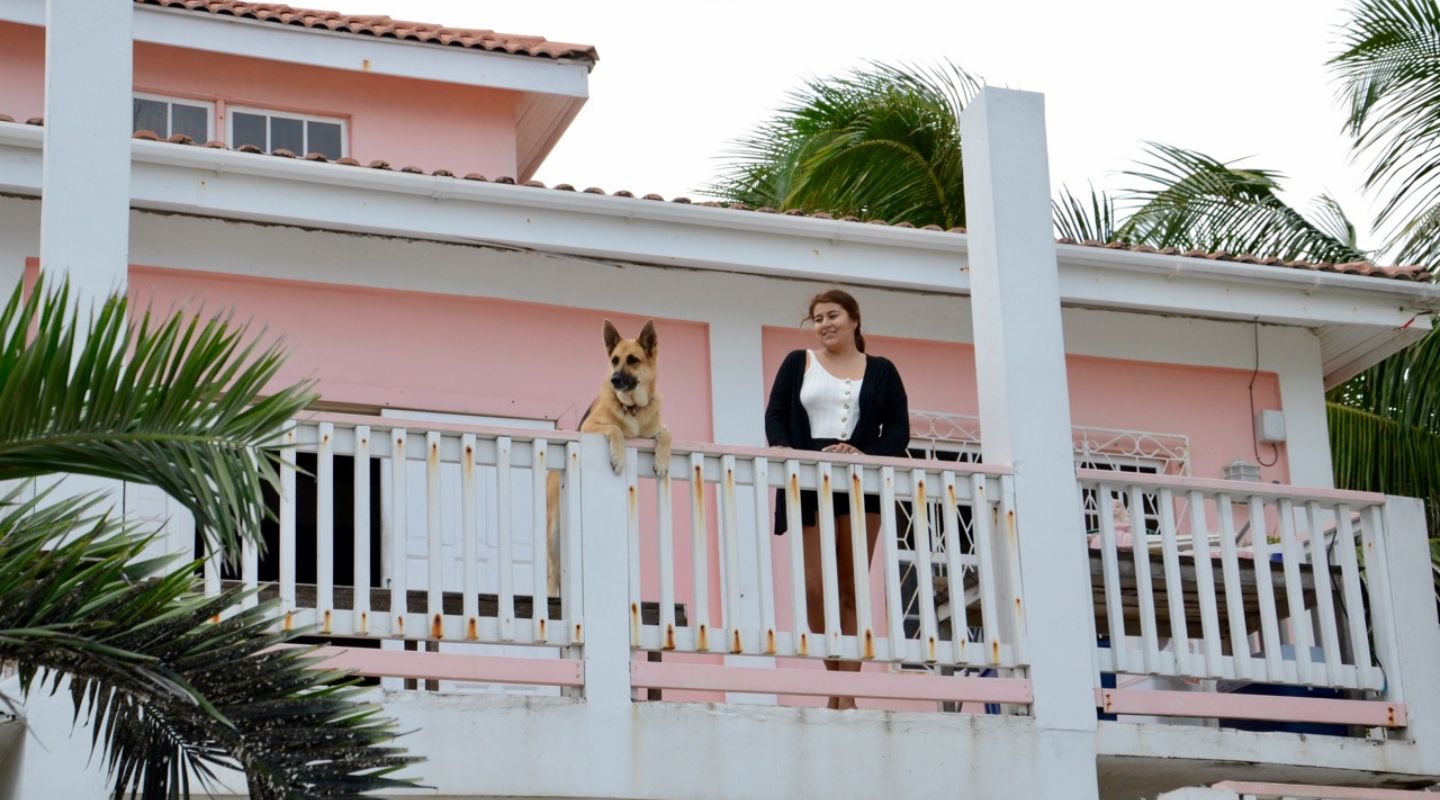 San Pedro is a unique town in Belize with a rich history and culture. The island is home to a few historical sites, including the Marco Gonzalez archeological site. A bit further afield, you can also access sites on the mainland like Altun Ha and Xunantunich.
You'll also find a solid focus on the arts in San Pedro, with several art galleries and performance venues. To get under the surface of San Pedro, check out the Black & White Cultural Entertainment Center. Live drumming, educational displays, dances, and local Garifuna food are all on offer here.
What to Wear in San Pedro
For the most part, San Pedro has a relaxed island vibe that translates into what you'll see locals and tourists sporting. The weather is warm and humid, so it is important to pack light, airy clothing. The best way to stay cool is to wear loose, natural fabrics like cotton.
Shorts, skirts, and sleeveless tops are all great options for both men and women. If you plan on being in town during the evenings, it's a good idea to pack a light sweater or wrap, as the temperature can cool down significantly.
As for footwear, sandals or flip-flops are a must – anything else will just be too hot. If you're planning on exploring outside of town, pack a pair of comfortable sneakers or hiking shoes.
Staying Safe in San Pedro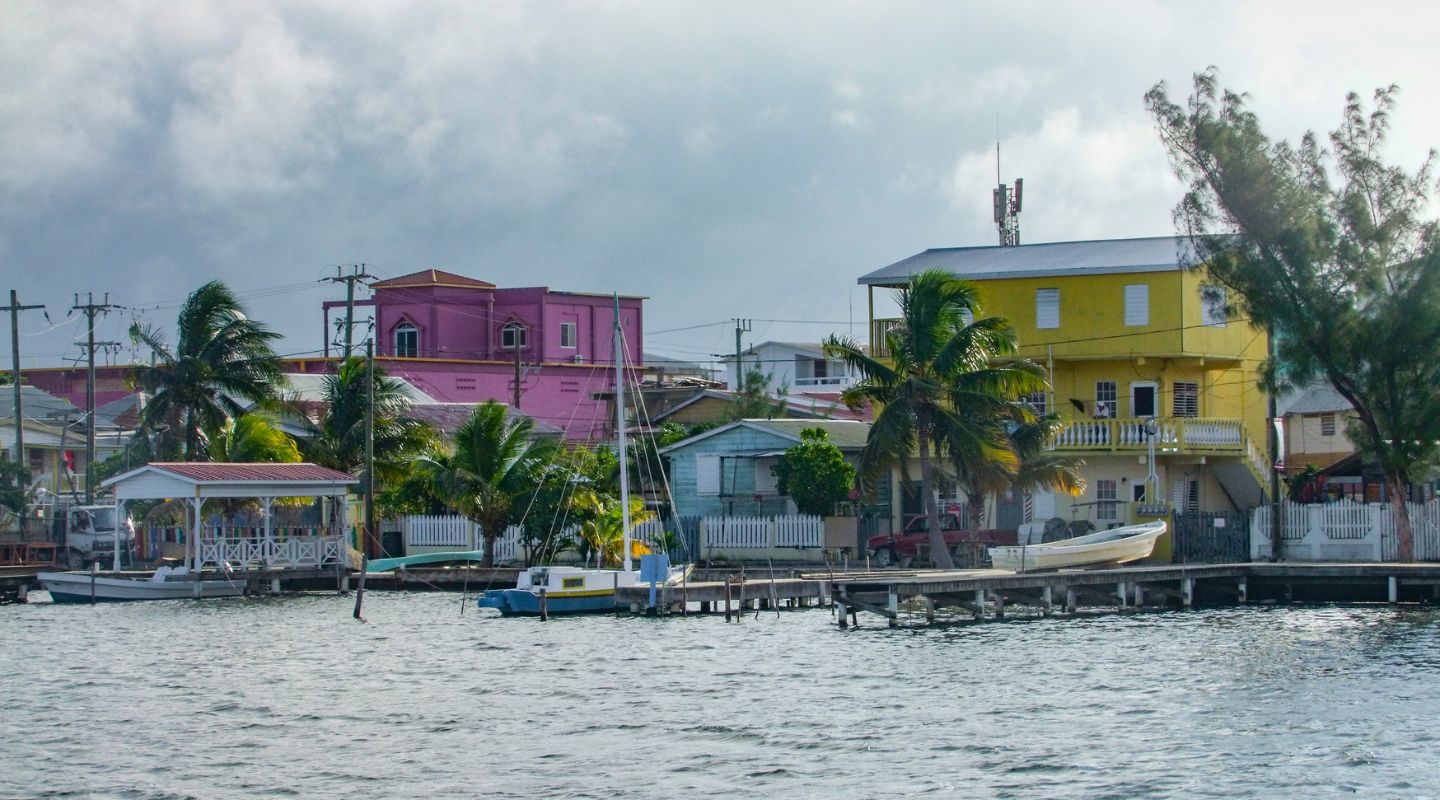 Belize City certainly has a reputation for not being the safest city to travel around, but San Pedro, thankfully, is a different story. San Pedro and Ambergris are both considered safe areas for tourists, and many even choose to settle down here and retire or make a second home.
One of the only things you need to look out for here is petty theft and pickpocketing. Keep your eyes on your belongings, and don't drink too much so you're easily taken advantage of. Other than these key points, try to operate as you would in any city, and you're unlikely to have any issues in San Pedro, Belize.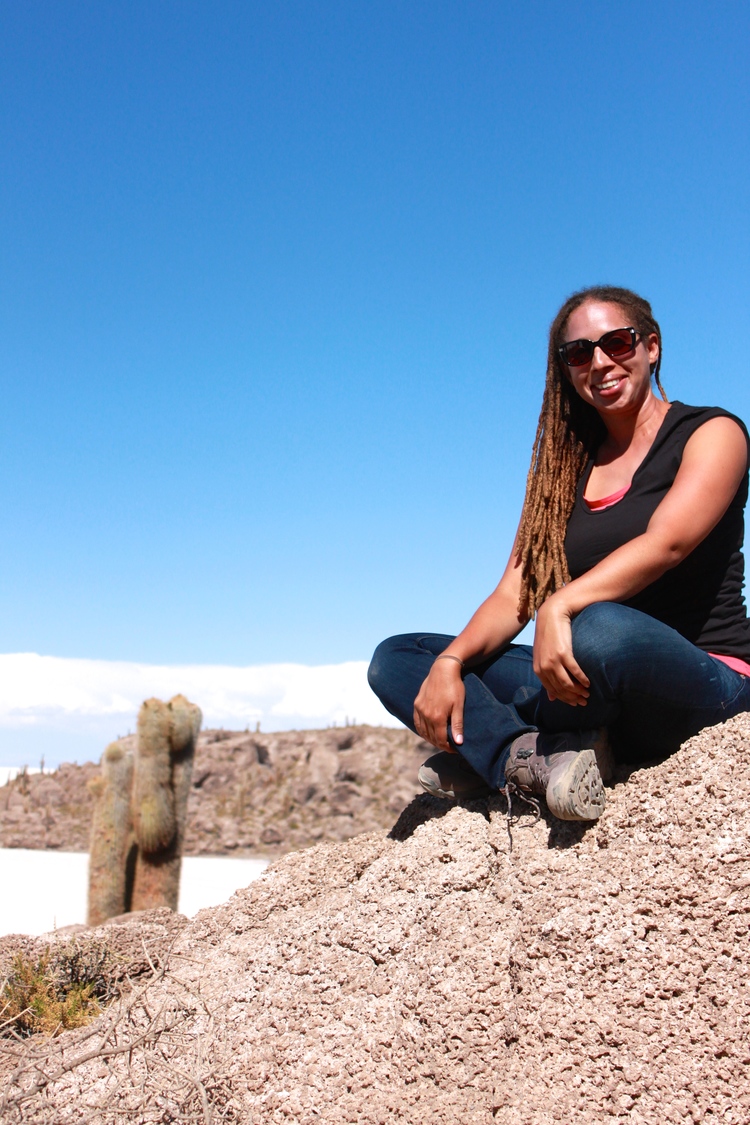 Cristal D
Local Writer, Global Traveler
Cristal Dyer was born in the Caribbean and has spent the last several decades travelling and writing, including several stints in Latin America. Currently based in Australia, she owns and operates her own travel site tofutraveler.com and is an expert travel writer, editor and photographer with a focus on solo budget travel and food tourism.