Puerto Costa Maya: Cruise Port Guide
November 1, 2022 / updated February 21, 2023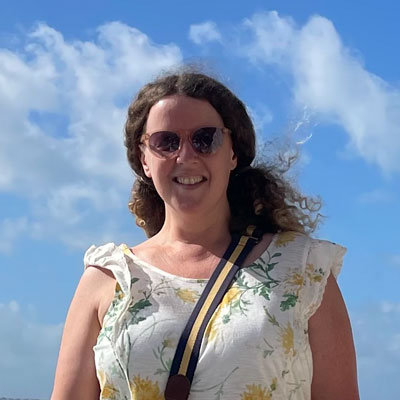 So you're stoping at the Costa Maya cruise port and likely wondering what facilities are there? What towns and attractions are nearby? Is it easy to get around? And, what excursions can you enjoy while your ship's in port? We'll answer all these questions and more in this Puerto Costa Maya cruise port guide.
Where is Costa Maya cruise port?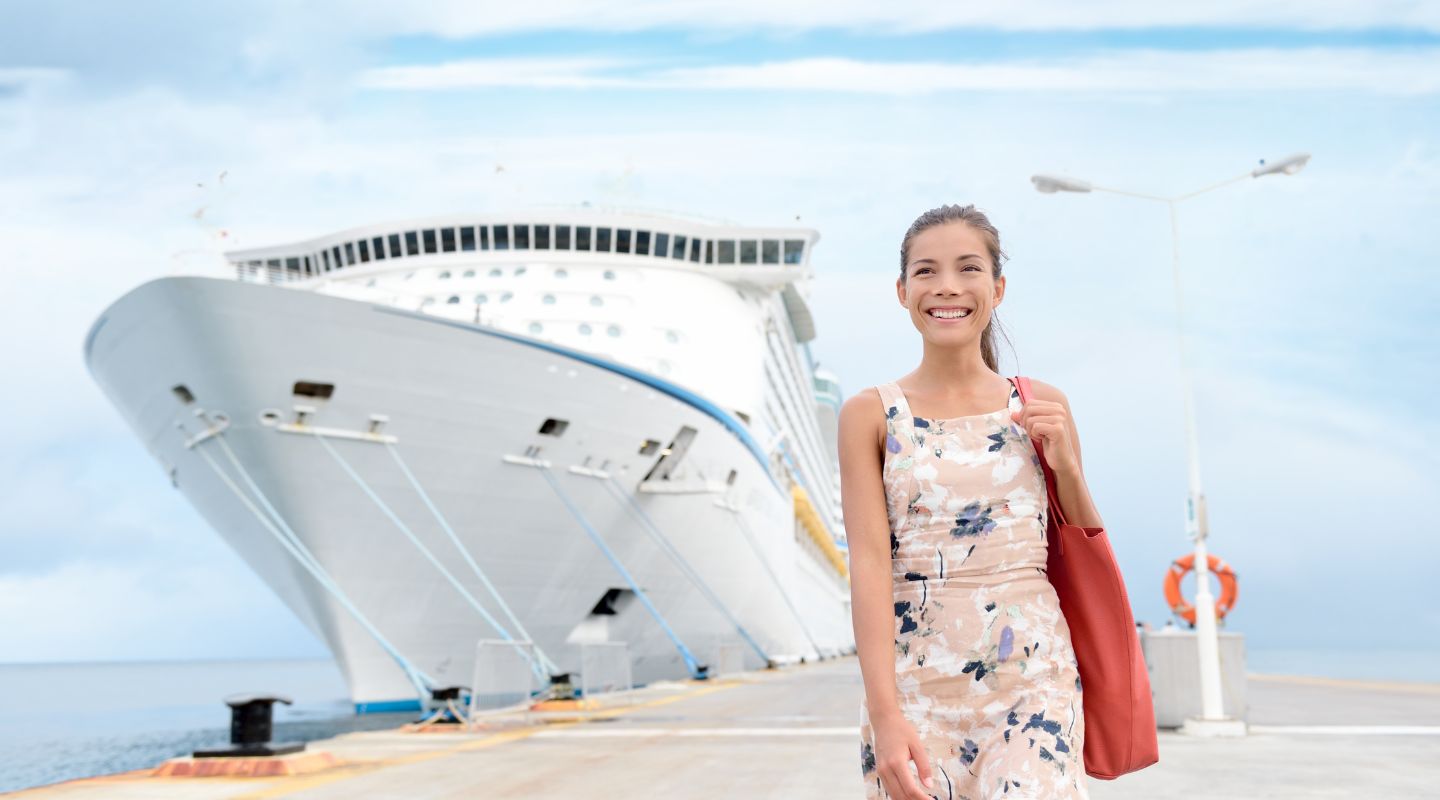 You'll find "Puerto Costa Maya", or the Costa Maya cruise port, nestled on the beautiful south eastern coast of Mexico. Costa Maya is just over 200 miles south of Cancun and only a few miles north of the Belize border. It's in the Mexican state of Quintana Roo, next to the charming fishing village of Mahahual. Mahahual is an excellent place to explore when you're visiting on a cruise. And it's easy to travel between the port and the town, with regular shuttles and taxis available.
Puerto Costa Maya is one of the busiest cruise ports in the area. Here, you'll get access to a long stretch of glorious white sand beaches. The ocean is bright turquoise and warm all year round, so you can enjoy excellent diving and snorkeling. And the area is also perfectly placed for visiting some of the region's least explored, but most interesting, Mayan ruins.
Costa Maya is a relatively undeveloped part of Mexico, and it's all the more charming for it. There are no high-rise resorts or all-night partying here. The pace is slower and the nightlife is much more relaxed. But there's still loads to keep you occupied.
Which cruise lines dock at Puerto Costa Maya?
Many of the major cruise lines dock at Puerto Costa Maya. These include:
Royal Caribbean
Carnival Cruises
Norwegian Cruise Line
Princess
Celebrity Cruises
Oceania Cruises
Holland America
What to expect on arrival at Costa Maya cruise port
When your ship docks in Costa Maya cruise port, you'll moor up to a T-shaped pier, which can accommodate up to four cruise ships at a time. Once you've disembarked, it's quite a long walk along the pier to the terminal. But there's a complimentary trolley if you don't want to, or can't make the walk.
Once you arrive at the terminal building, you may be wondering what to do in Costa Maya cruise port. You'll be able to enjoy the many facilities, swimming pool and restaurants, or you can join an excursion if you'd prefer to leave the confines of the port.
If you've already booked an excursion (we'd recommend it as they often get booked up in advance!) you'll have instructions on where to meet your tour guide. This will usually be on the narrow street outside the terminal gates. Meetup with guides is usually pretty straightforward at this port.
Is Costa Maya cruise port safe?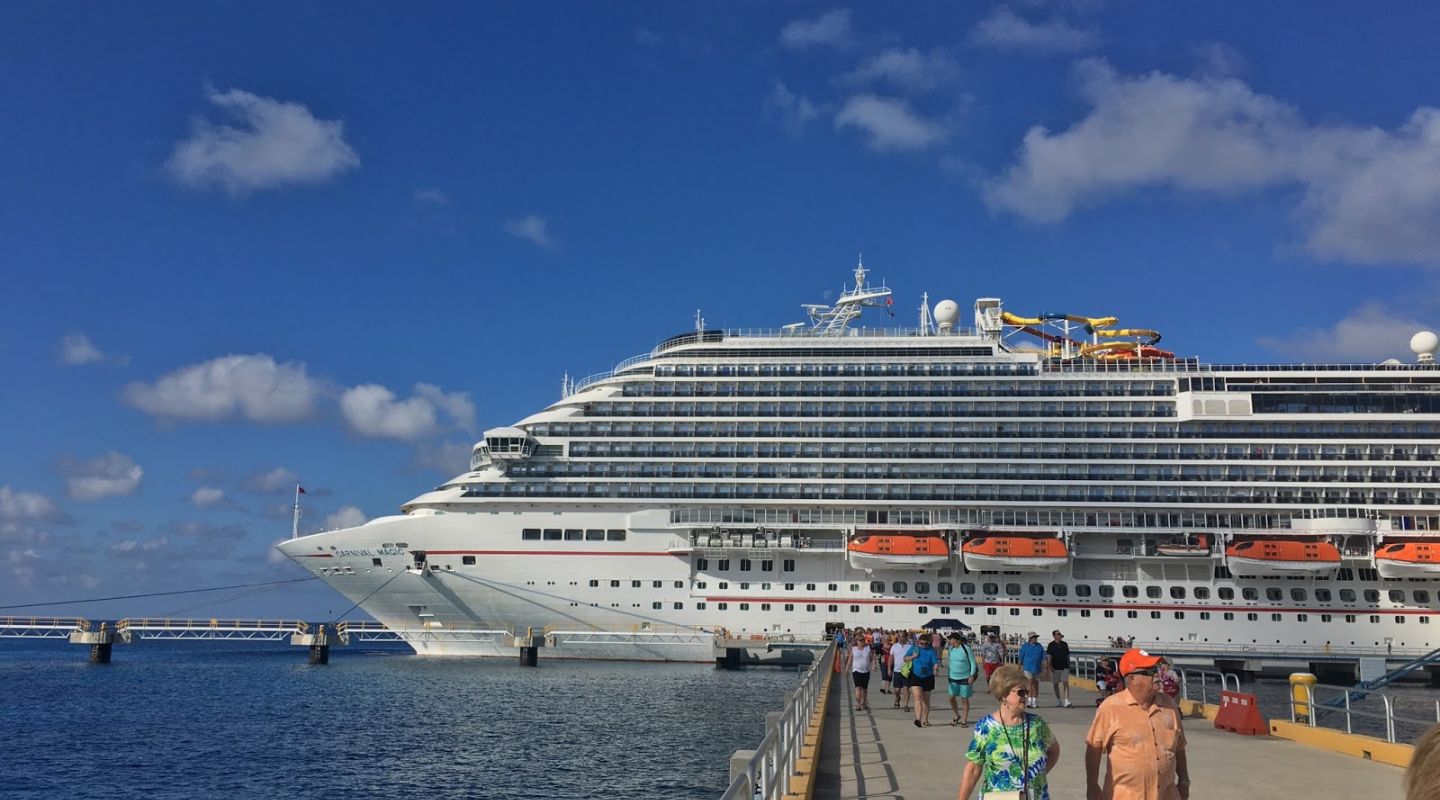 Costa Maya cruise port is very safe for visitors. There are strict rules in place meaning only people on cruise lines, or visitors who have reservations for the port's attractions, are able to enter.
The area around Puerto Costa Maya is also very safe. Mahahual and the surrounding region are sparsely populated and crime levels are very low. So you can definitely feel confident if you decide to leave the cruise port.
How can I get around the Costa Maya region?
It's pretty easy to get around Costa Maya and the surrounding region. Some of the most popular transportation methods are:
Golf carts
Golf carts are a fun way to travel in and around the nearest town of Mahahual. You can rent golf carts in advance or there are plenty of rental shops in Mahahual.
Taxi cabs
You'll see taxis everywhere, just flag one down and agree a price for your preferred destination.
Excursion transportation
You might want to visit attractions a little further away, for example, Mayan ruins, or Bacalar Lagoon. If so, then your best bet is joining an excursion where comfortable and reliable return transportation is included.
What to do in Costa Maya cruise port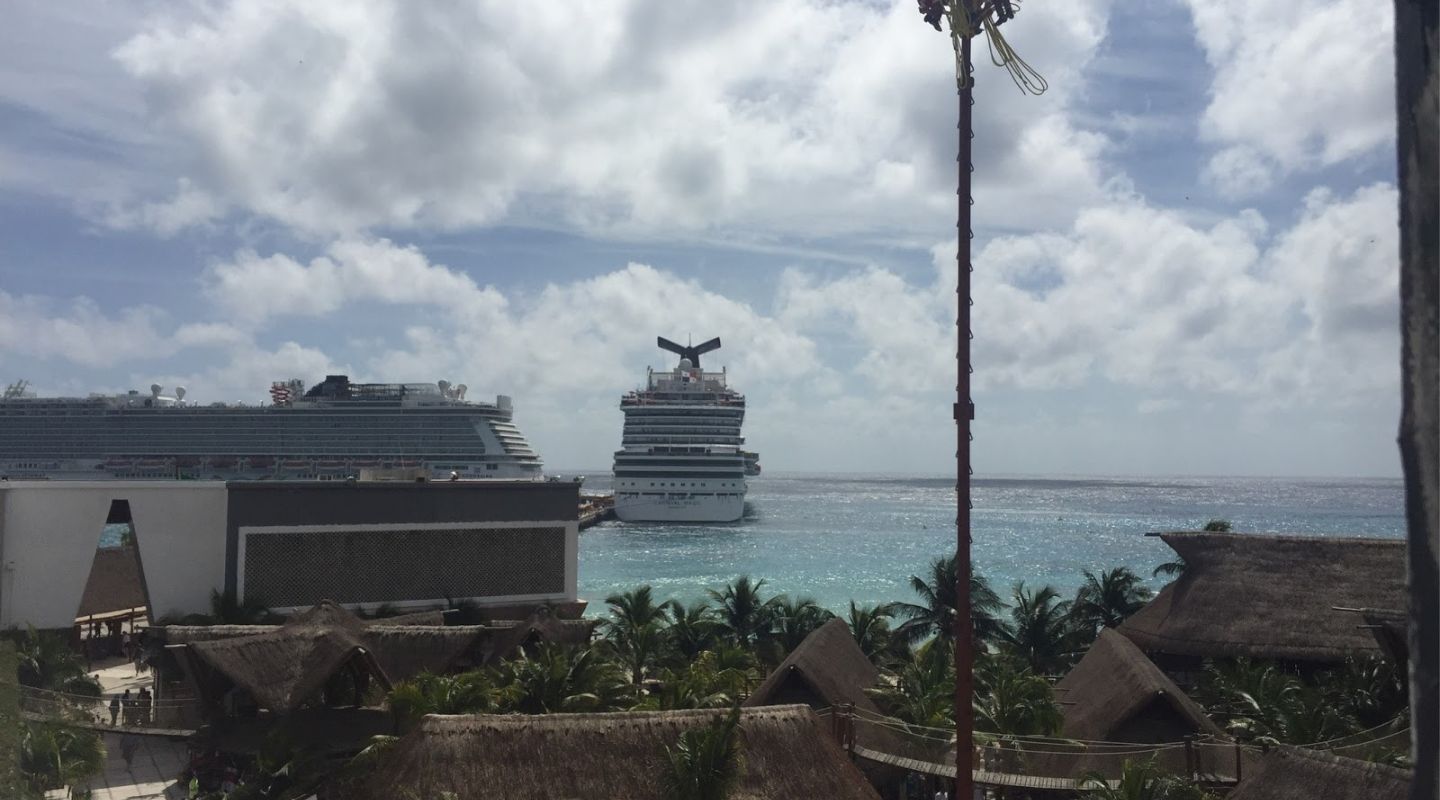 Costa Maya cruise port has everything you need to keep you entertained on a port day. We always recommend you venture outside the port, but here's what's on offer if you want to stay close-to-ship.
Shopping at Costa Maya cruise port
Shopping options at Costa Maya cruise port vary. You'll find plenty of standard cruise port stores, such as Del Sol, Diamonds International, and Crown of Light. But there are also some more unique stores where you can buy lovely souvenirs for yourself, or gifts for loved ones back home. Try Colleen's Magnetic Jewelry for healing bracelets, or Casa Rosa for beautiful embroidered Mexican purses and clothing.
Eating and drinking at Costa Maya cruise port
There are ten restaurants and bars at Costa Maya cruise port - plenty to choose from whatever your favorite food.
Restaurants at the cruise port.
Cantina Latina is a poolside eatery serving up Mexican snacks and meals alongside tasty cocktails. El Faro is a grill and bar offering fantastic fresh seafood, including that ultimate vacation indulgence: lobster. El Pan Dulce is ideal if you've got a sweet tooth, as they bake traditional sweet Mexican breads and churros.
Bars in the cruise port
La Fruteria sells delicious fresh fruit and coconut cocktails. Mojito Bar specializes in everyone's favorite fresh mint cocktails. And El Chaman will mix up Mayan drinks using the very best mezcal around.
Activities at Costa Maya cruise port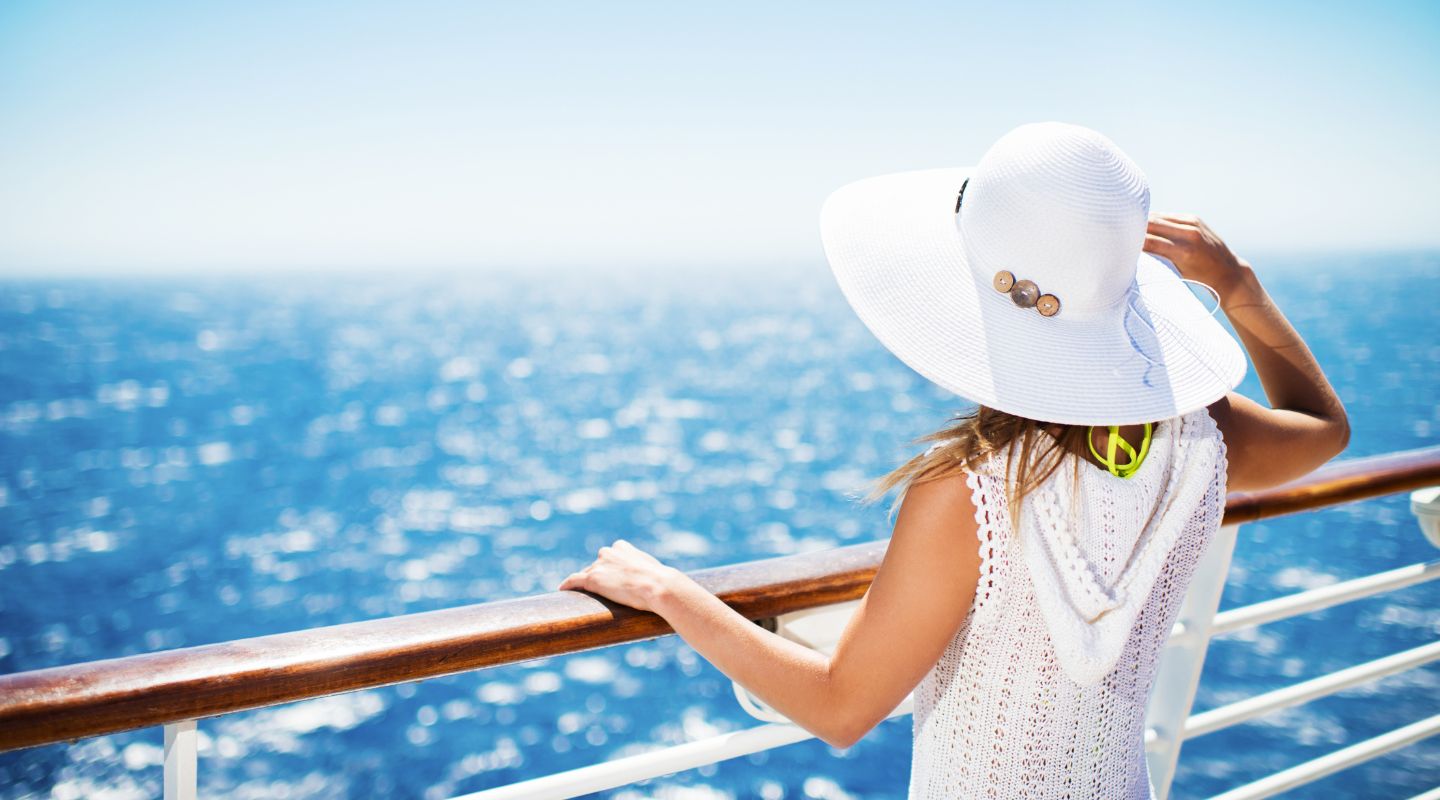 On top of all the shopping, eating and drinking opportunities, here are some other ideas about what to do in Costa Maya cruise port.
Swimming pool
There's a large swimming pool with loungers and pretty palapa thatches that provide some shade from that strong Mexican sun. You're free to use this area as long as you buy something to eat or drink.
Port Pass
A Costa Maya Port Pass will get you into three port attractions: Aviarus is an aviary where you can spot brightly-colored native birds. Kakaw is an adventure through the world of cacao beans and chocolate. You can learn all about the importance of tequila to Mexican culture in the Tequila Museum.
Mayan Wellness Retreat
Indulge in a 6-step experience at the Mayan Wellness Retreat. This includes a cleansing ritual with a Xaman, a relaxing massage, and Temazcal, an ancient ritual that's unique to Mexico.
Dolphin Discovery
At Dolphin Discovery, you can get up close to dolphins right in the Costa Maya cruise port. These wonderfully friendly creatures will swim along backward as you hold their fin, they'll kiss you and you can even give them a hug. Truly once-in-a-lifetime stuff.
Other facilities
At Costa Maya cruise port, you will also find the following services and facilities:
ATM machine (dispenses USD only)
Restrooms
Showers and changing rooms
Free wifi
Tourist booth
Free entertainment throughout the day
What to do near Costa Maya cruise port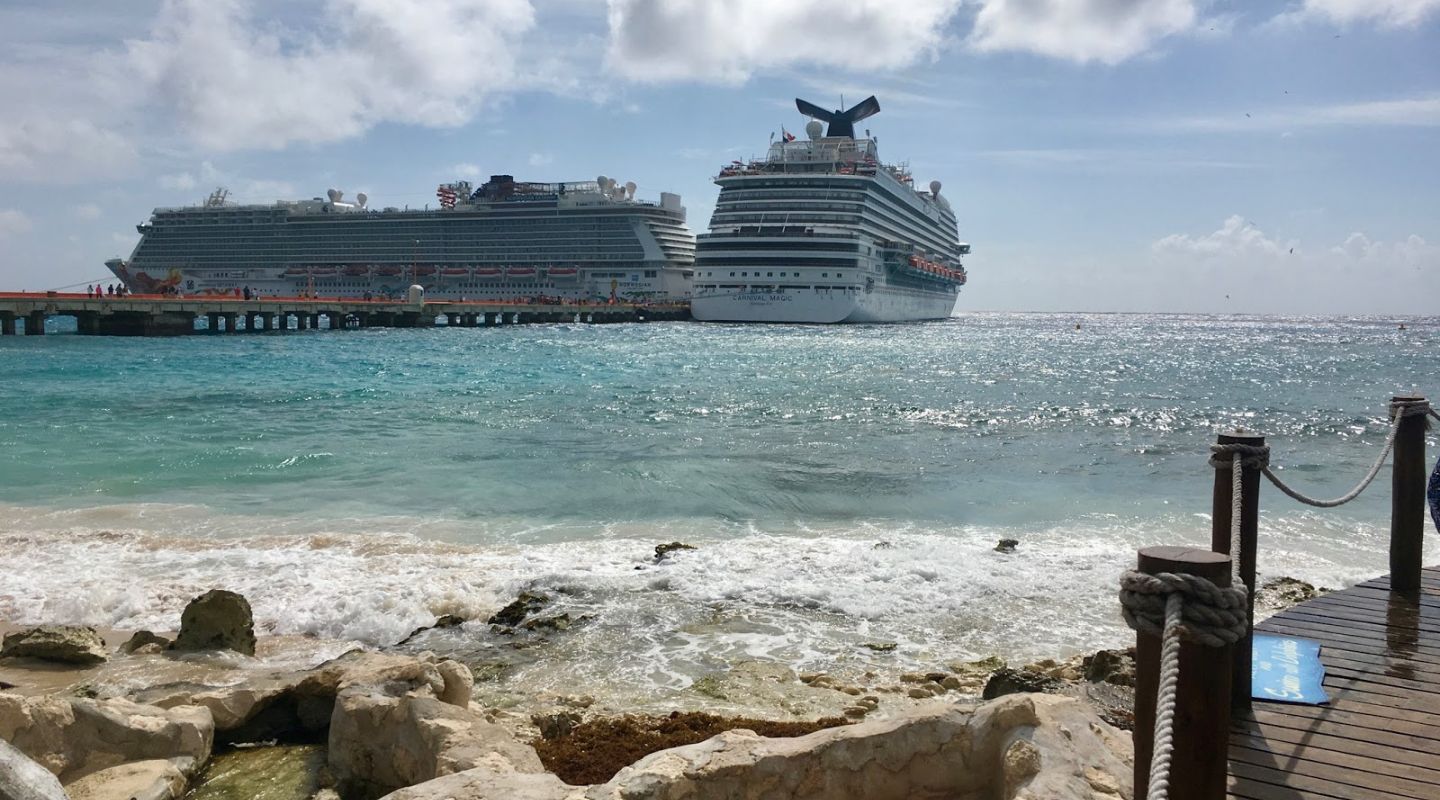 If you want to explore outside Costa Maya cruise port, there are some amazing activities and destinations awaiting you. Here are some of the best things to do within a couple of hours of Puerto Costa Maya.
Visit Mahahual
With Mahahual being so close to Puerto Costa Maya, it would be a shame not to visit. Take a shuttle or cab on the ten-minute ride to the relaxed former fishing village. On arrival, you can enjoy the gorgeous beach lined with stalls selling souvenirs and local crafts. Stop in at one of the well-rated restaurants or bars for lunch. Then meander along the mile-long Malecón - or boardwalk - that runs parallel to the beach. Don't miss the bright white lighthouse that marks the northernmost spot.
Another great way to enjoy Mahahual is on a guided electric bike tour.
Mayá, Lost Mayan Kingdom Water Park
Maya, Lost Mayan Kingdom is the largest water park in the area and located less than a ten-minute walk from the cruise port. This is an ideal activity if you have kids, as they'll love speeding down the long water slides. There are also large swimming pools to be enjoyed - and zip lines for those who are feeling brave. The main section of the water park is built in the shape of a Mayan pyramid. And the park sits in the center of the jungle, so you're never in any doubt you're in the heart of Mexico. IMPORTANT NOTE: Check on the status of the Park before planning your trip as it has been temporarily closed in 2022/2023 season.
Enjoy a local beach club
Costa Maya has some of the best beach clubs on the Caribbean coast of Mexico. You'll find many of these in nearby Mahahual, so they're easy to get to from the cruise ship. Some of the best ones - Maya Chan, for example - are located further south along the coast so factor in a bit of drive time. A couple of our favorites are Chunky Monkey for an off-the-beaten path, beach-shack vibe or Pez Quadro for a bit more refined experience.
To learn more about Costa Maya's beach clubs, check out this Costa Maya Beach Club Guide.
Take an excursion to Mayan ruins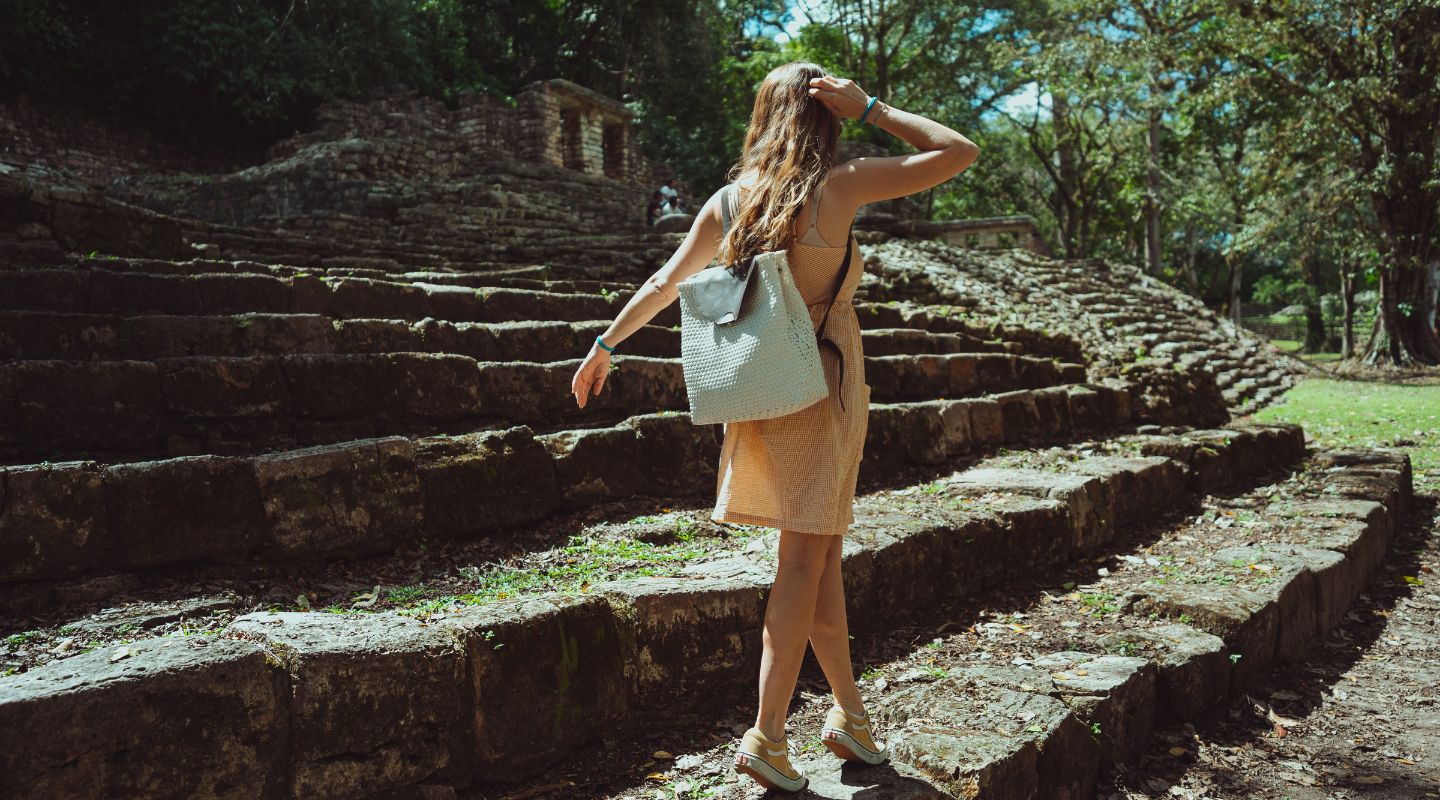 Highly recommended! Costa Maya is home to some of the best Mayan ruins you've probably never heard of. Chachobben, Kohunlich and Dzibunte are all with an hour or two of Costa Maya cruise port, so easily accessible on a day trip. What's best is you can visit these ruins with a fraction of the number of visitors typically found at Mayan ruins near Cancun like Chichen Itza or Tulum.
You can retrace the steps of the ancient Mayans on a Costa Maya Mayan ruins tour to Chachobben as a standalone trip or as a combo that also visits the famous Bacalar Lagoon. Experiencing this authentic Mexican history close up is a thrill and something you'll remember for years to come. If you want to know more, check out this Guide To The Best Mayan Ruins Near Costa Maya.
Join a Bacalar Lagoon tour
Bacalar Lagoon is also known as the 'Lagoon of Seven Colors' because of the endless shades of blue you can see in it when the sun shines. It's the perfect day trip for anyone who loves water activities, such as kayaking, stand up paddleboarding, or catamaran trips.
Bacalar Lagoon is around an hour inland from Costa Maya cruise port and is one of the most popular places to visit in this part of Mexico. So check out our selection of Bacalar Lagoon excursions and get ready to be wowed!
The most affordable option is to kayak the lagoon, which is amazing. And, our favorite way to experience Bacalar is on a pontoon boat with lunch included.
Snorkel or dive the Mesoamerican Barrier Reef
The Caribbean coast of Mexico is world-famous for its diving and snorkeling. And Costa Maya is a great place to experience the wonders of the underwater world. Whether you're a snorkel novice or a diving master, there are [snorkel and diving excursions] to suit you. After all, who'd want to miss out on seeing the world's second-largest barrier reef up close?
One of the most popular options is this short turtle snorkel excursion. If you're ready to breathe underwater, but you've never done it before, this is the opportunity! Our expert guides will carefully teach you the basics in the comfort of shallow waters you can stand in before heading out to experience a 45 minute shallow reef dive. This Discovery Dive is great even if you don't have a diving certification or any prior experience.
What are the best Costa Maya shore excursions?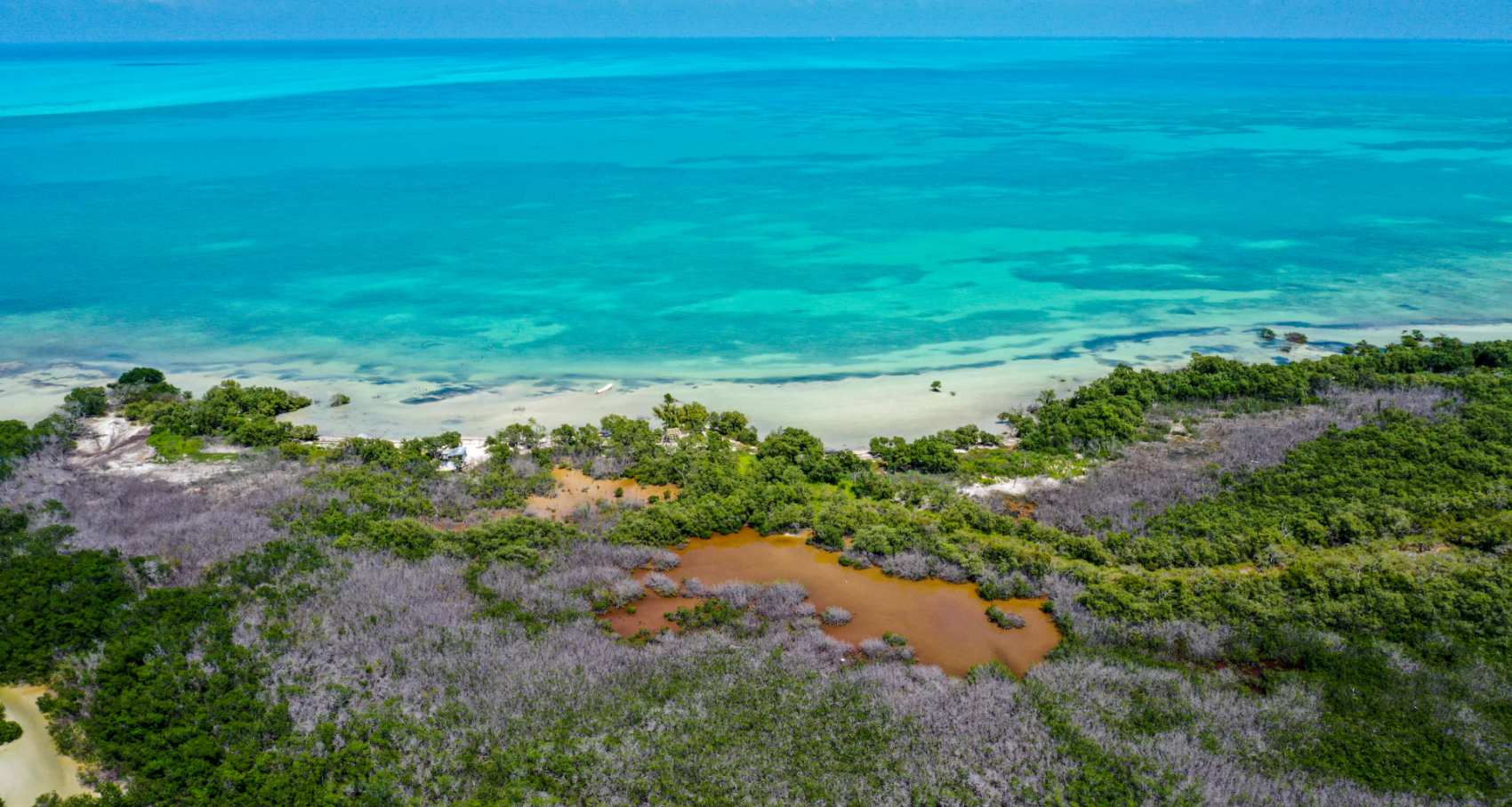 There are all kinds of Costa Maya shore excursions. These include snorkeling and diving trips, fishing tours, and beach breaks. You can also visit ancient Mayan ruins and the magical Bacalar Lagoon. Try out an ATV tour, or a join an information-packed sightseeing trip. Your cruise line will probably be doing the hard sell on their own excursions and for some people, that's their preference. But these don't always offer the best value for money or the best experience.
Instead, we recommend you book an independent cruise excursion. On most tours you'll be collected from the port and driven to your destination in air-conditioned comfort. An expert tour guide will show you the best bits, answer any questions, and make sure you have the best time. Snacks and drinks are usually included, and all entry fees are covered.
Here are some of the best Costa Maya shore excursions.
They all offer great value for money, plus our exclusive back-to-ship guarantee, so you know you'll be back on board in plenty of time for departure.
In a nutshell…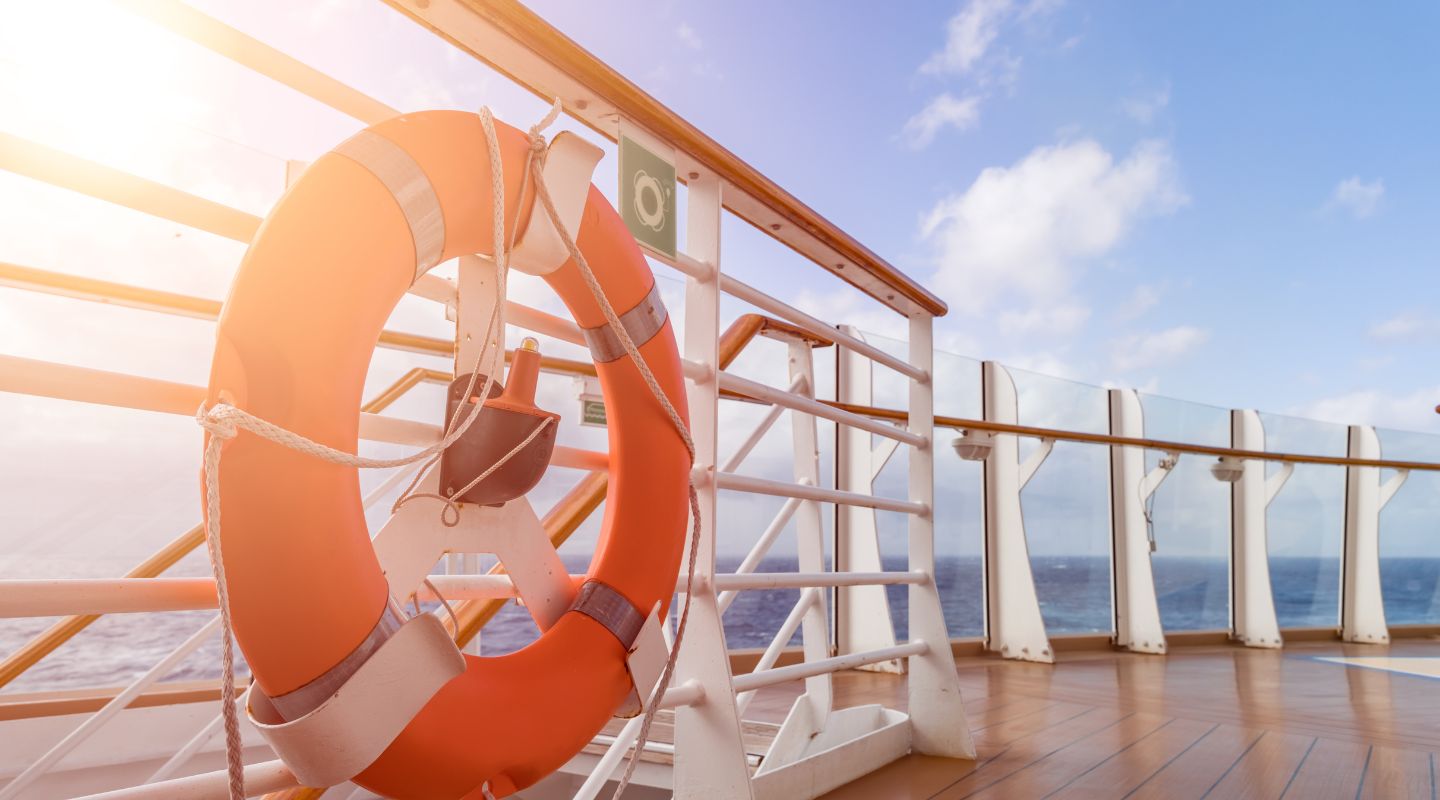 Costa Maya cruise port has great, modern facilities for visitors. You can spend your whole day enjoying the swimming pool, bars and restaurants, stores, and attractions on offer. Venture out to explore Mahahual, see the sea on a snorkel or dive, or venture inland to discover Mayan ruins, boat on the beautiful Bacalar Lagoon, or relaxing at one of Costa Maya's best beach clubs.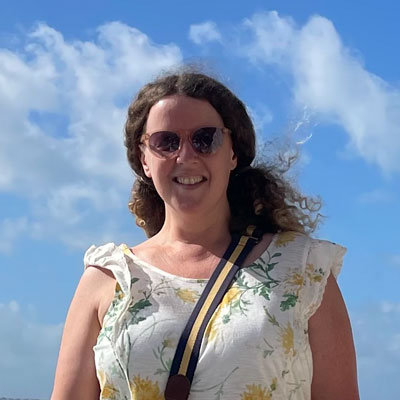 Carly R
Independent Traveler and Thinker
Carly Rolfe is a Travel Journalist & Writer from the UK who has travelled extensively in Mexico and the Caribbean. Her writing for outlets such as Hotels.com, The Cancun Sun, and Virgin Experiences has helped thousands of travelers discover new experiences.
Resources for the best experience in Costa Maya
More information and guides for the best visit to Costa Maya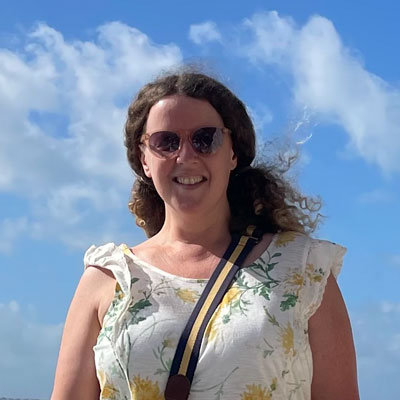 7 min read
Costa Maya occupies a 60-mile stretch of coastline in the southeastern corner of Mexico. Few people explore this part of ...
Show More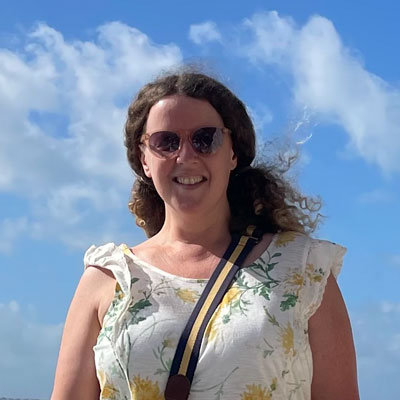 8 min read
As you arrive at Costa Maya on your cruise ship, one of the first things you'll notice are the beautiful ...
Show More