Weather in Belize City: What to Expect in Every Season
September 19, 2022 / updated May 5, 2023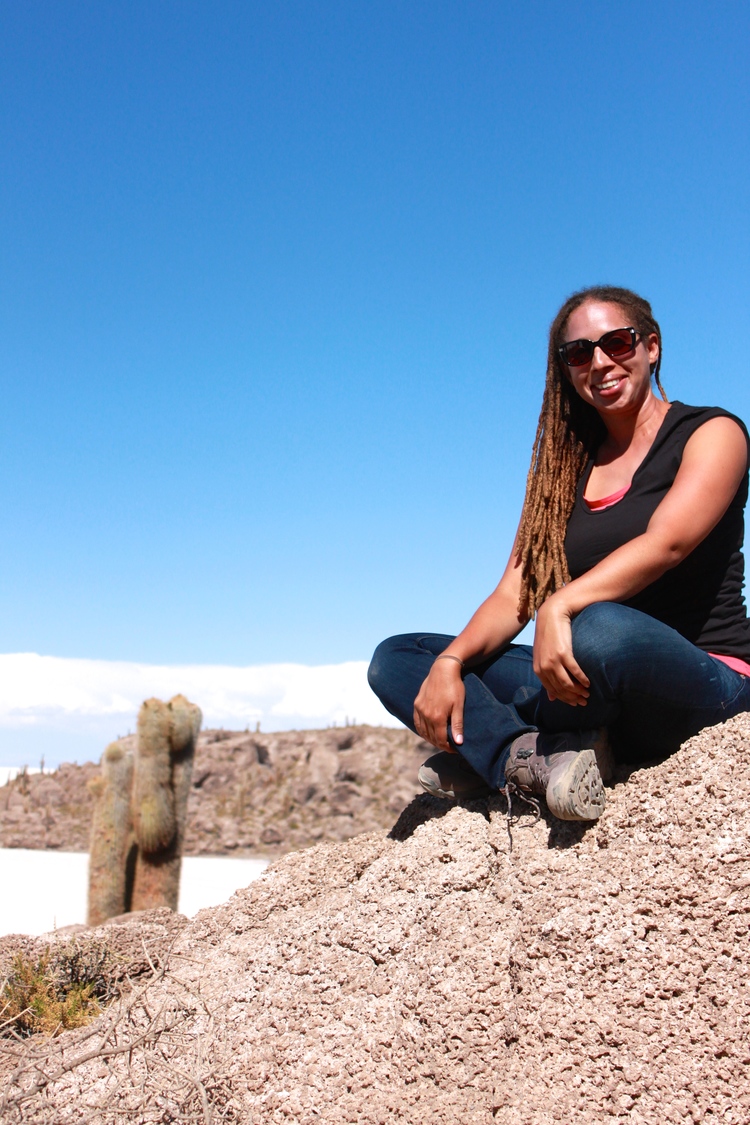 While Belize City certainly has a lot going for it in terms of sights, culture and attractions, one of its top draws for sun-loving tourists is its consistently warm weather. But, there are certain times of year when the weather is better than others.
Find out all you need to know about Belize City weather, from when you should expect the most sun to how likely it is for a hurricane to pop up on the radar. This complete guide will help you plan the perfect Belize City getaway.
Understanding Belize City Weather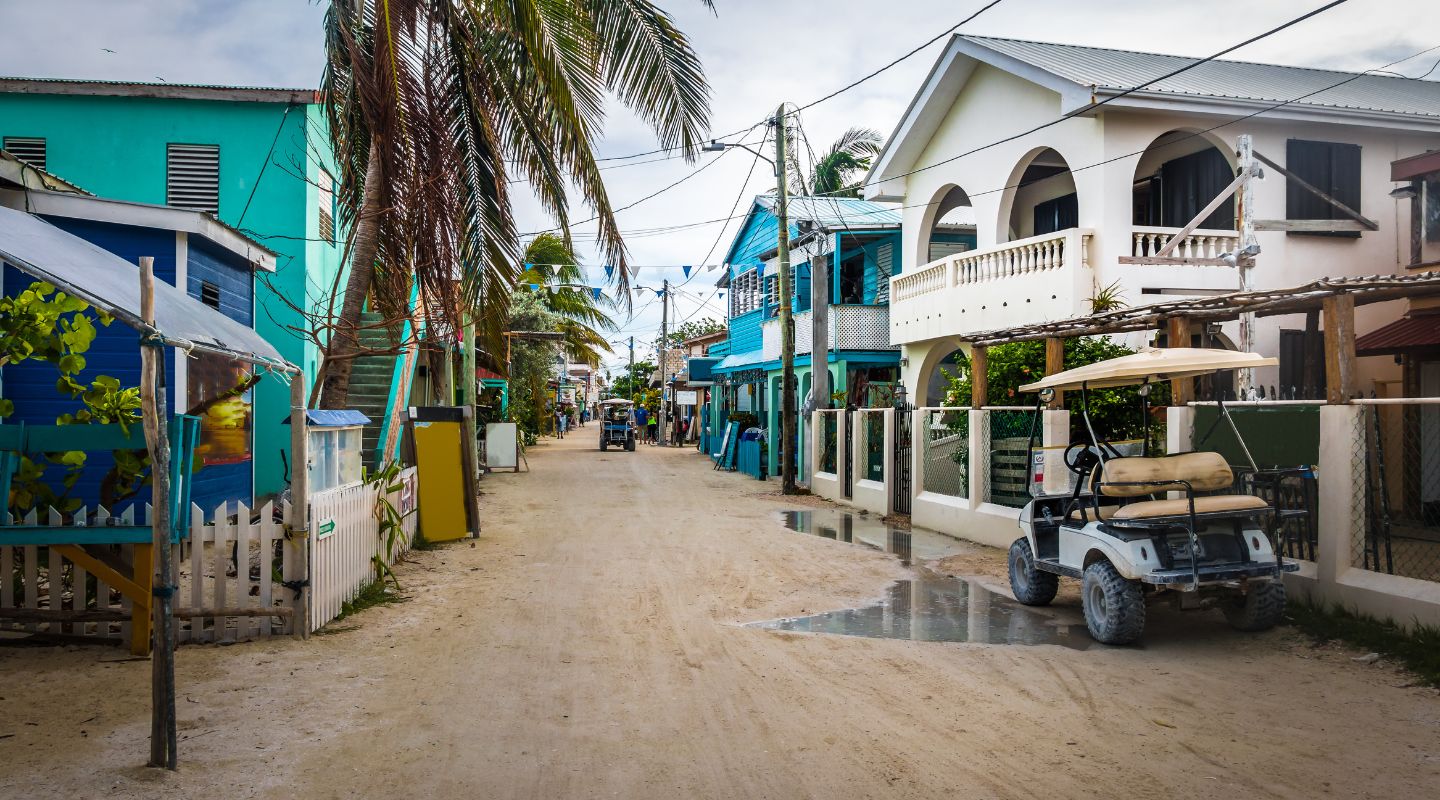 As Caribbean destinations go, Belize City weather is fairly predictable. The overall climate is subtropical, the temperature doesn't fluctuate too widely (71°F to 88°F on average), and humidity can be high but is often masked by the cooling sea breezes.
The city has two seasons: wet and dry. You can expect rain at any time of the year, but the wettest months are from June to November. Rainfall is usually a brief downpour during the day with longer showers overnight, so outdoor activities aren't likely to be completely washed out by the rain.
The dry season stretches from late December to May which coincides with Belize's peak tourist season. Along with travelers flying in for some winter sun, you can expect to see a Caribbean cruise influx and the Belize City cruise port a lot busier than any other time of the year.
Hurricane Season
Hurricane season is officially from June 1 to November 30. Only two Category 5 and three Category 4 hurricanes have gotten close to Belize in known history. The last one was Hurricane Dean in 2007. You can also plan around the peak hurricane season if you want to minimize the chance of your travels being thrown off. Of the 14 storm events that have occurred in or near Belize, the vast majority happened from August (5) and October (3).
While the chances of a hurricane ruining your vacation in Belize are low, it's still important to be prepared if you'll be traveling over this period. Hurricanes form over a period of many days and even weeks, so you should have ample warning to make alternative plans depending on the severity of the hurricane.
Booked a Caribbean cruise during hurricane season? That's not a bad thing. Cruise prices can be low at this time, and if a hurricane does pop up on the radar, you'll likely be diverted to another destination before you can even think to stress about it.
Belize's National Emergency Management Organization and the United States' National Hurricane Center are both great resources for tracking any potential hurricanes. You can also check out a Belize City cruise port webcam to see what the weather is like on the ground.
Northers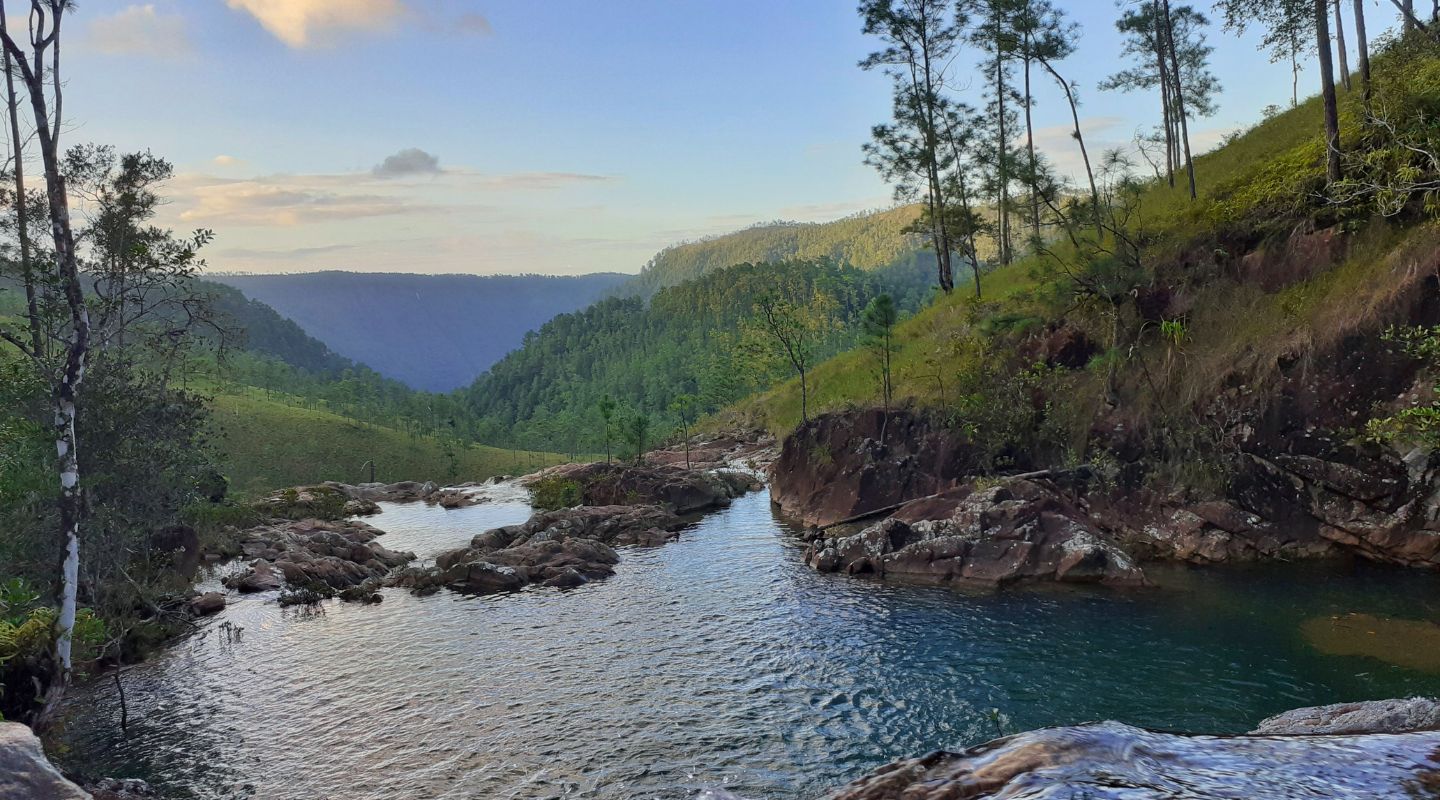 One more quirk of Belize City weather is a phenomenon known as northers or nortes. This is a name given to the cold air masses that come from the US between November and March and bring heavy rains and cooler temperatures.
Northers shouldn't be disruptive to your vacation plans and can sometimes be seen as a welcome reprieve from the heat. If your activities include hiking through the rainforest or climbing to the top of a pyramid in Xunantunich or Altun Ha, northers mean cooler and moist conditions. Fishing and diving tours may be postponed due to the wind, however, so it's worth scheduling any tours earlier in your trip so you don't miss out.
What is the Best Time to Visit Belize for Good Weather?
The best time to visit Belize for good weather is from early January to mid-April. This is when the country experiences its dry season, with little rainfall and plenty of sunshine.
What to Expect: Seasonal Weather in Belize City
Whether you're a Caribbean cruise lover or you're planning an extended stay, Belize City has got a lot to offer in every season. Plan your ideal escape with a breakdown of each of the seasons' unique positives and negatives.
What is the Weather in Belize City Like in Spring?
The start of spring brings near idyllic temperatures. You'll experience comfortable temperatures from 81°F - 83°F on average, and rainfall is at its lowest this season.
One thing to be aware of is that cloud cover rapidly increases over the course of spring. It starts at 23% in March and ends with 78% overcast or mostly cloudy days by the end of May. Spring is also your last opportunity to experience a few days without humidity levels at their most muggy.
Average daily high: 88°F
Average daily low: 79°F
Average water temperature: 84°F
Average monthly rainfall: 2.9in
Average cloud cover: 78%
Average wind speed: 9.1mph
What is Belize City Weather Like in Summer?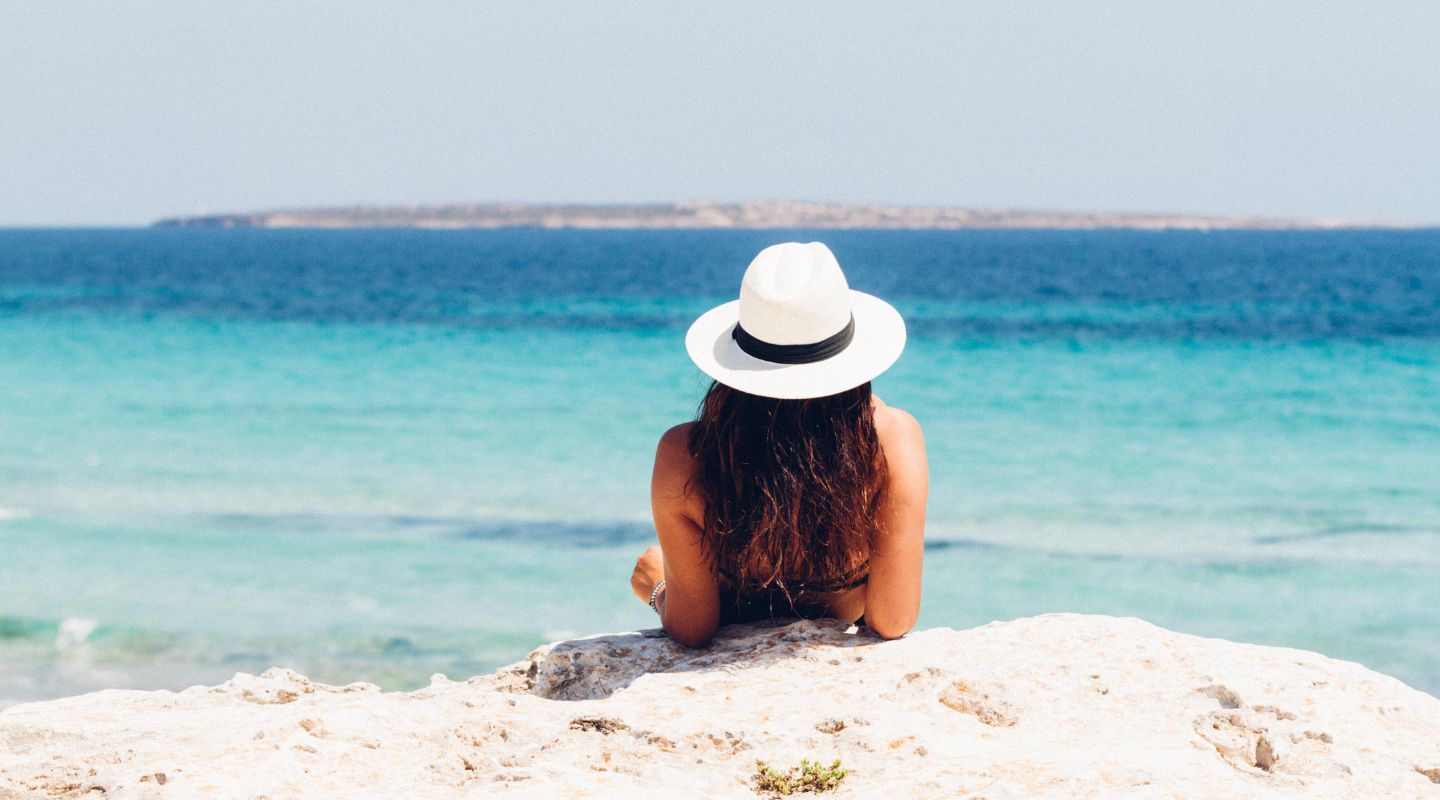 Summer in Belize City is not for the faint of heart. It's not the heat that will get you but rather the humidity and cloud cover. Humidity is at its highest this season, and the constant cloud cover means that the sky is overcast 80% of the time.
If you're planning to be near the water, then this shouldn't dissuade you from traveling to Belize. Book in your cave tubing tour or day trip to the Blue Hole with no fear, but you might want to think twice about any hikes to the top of a Mayan pyramid in the middle of the day.
Average daily high: 88°F
Average daily low: 79°F
Average water temperature: 84°F
Average monthly rainfall: 4.7in
Average cloud cover: 81%
Average wind speed: 8.2mph
What is Belize City Weather Like in Fall?
Temperatures slowly start to drop in fall, and cloud cover dramatically drops away as the months progress. By the end of the season, you'll see as many sunny days as cloudy ones, but rainfall does increase. Saying that, what you can usually expect is a couple of brief but heavy showers, often in the afternoons, that clear up as fast as they appear.
I usually plan any must-do activities for the morning and, if the weather cooperates, spend the afternoon relaxing at the pool or beach.
Average daily high: 83°F
Average daily low: 72°F
Average water temperature: 81°F
Average monthly rainfall: 4.3in
Average cloud cover: 39%
Average wind speed: 7.9mph
What is the Weather in Belize City Like in Winter?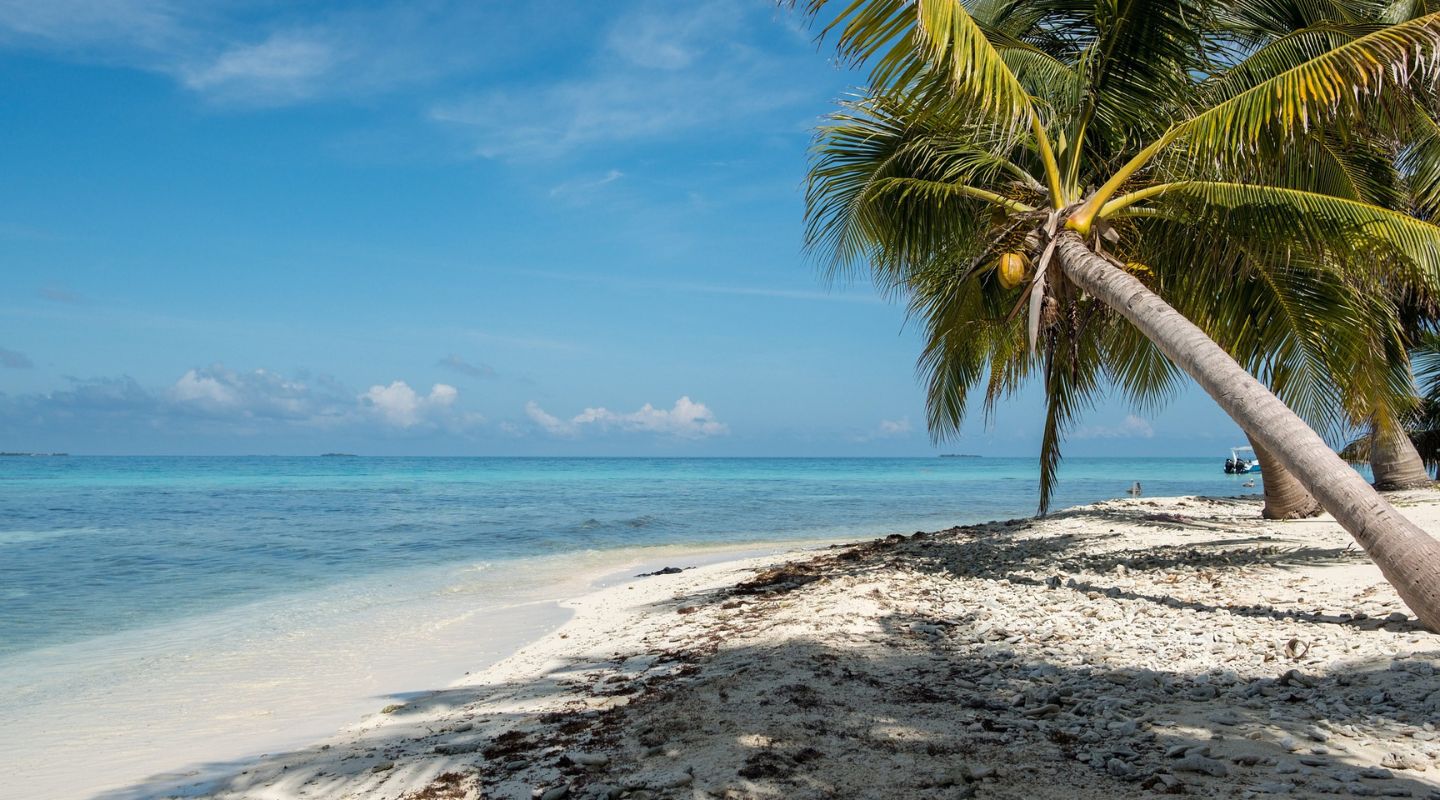 Belize City weather in winter means a break in the heat, with average temperatures falling to 84°F. This is the best time of year for those who are not a fan of extreme temperatures. Cloud cover is the lowest in winter, dropping to 22% towards the end of the season.
During winter, you're likely to experience what locals call "northers," sporadic gusts of wind blowing from the north. These usually sweep through the coastal areas of Belize, so Belize City weather does get affected, but it's felt mostly in the cayes. The water temperature also reaches its lowest point of the year with an average temperature of 80°F.
Average daily high: 82°F
Average daily low: 71°F
Average water temperature: 80°F
Average monthly rainfall: 4.3in
Average cloud cover: 23%
What is the Weather Like in January in Belize City?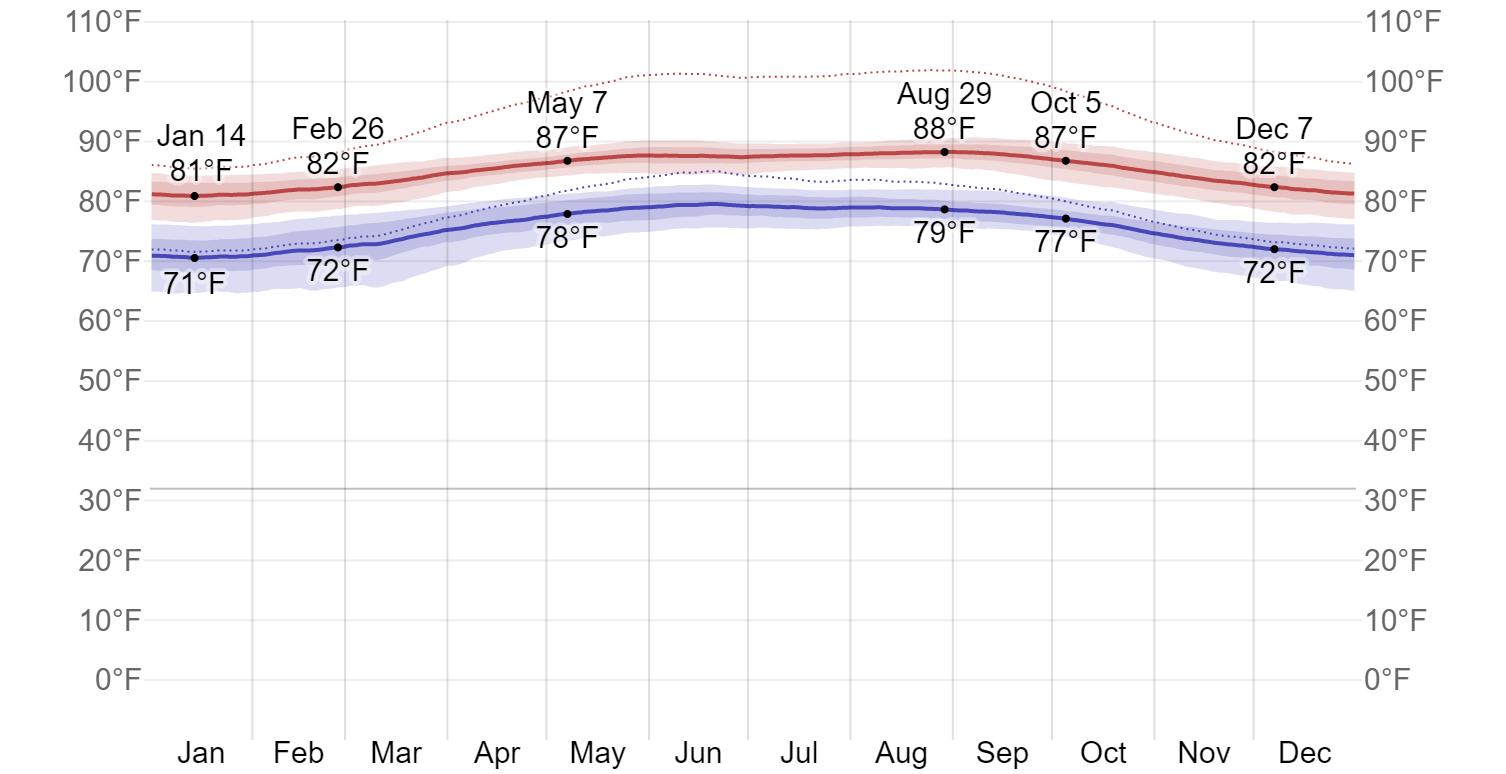 If you're after a tropical holiday minus the oppressive weather that often comes with tropical destinations, then start planning your January escape. The Belize City weather in January ticks a lot of boxes: lowest average temperatures, least amount of cloud cover, and lowest humidity levels compared to any other month of the year.
Norther season does mean that the temperature can drop in the evenings, sometimes as low as 65°F. While this is rare, it's a good idea to pack a warm layer to throw on for evening activities.
What is the Weather Like in February in Belize City?
Belize City weather in February is very similar to January. The water temperature stays constant at 80°F, and the average temperature creeps up to 77°F. Two huge positives for visiting in February are that you can expect less rain (1.4in) this month and humidity levels are as low as they're going to get before they start to dramatically increase next month.
What is Belize City Weather like in March?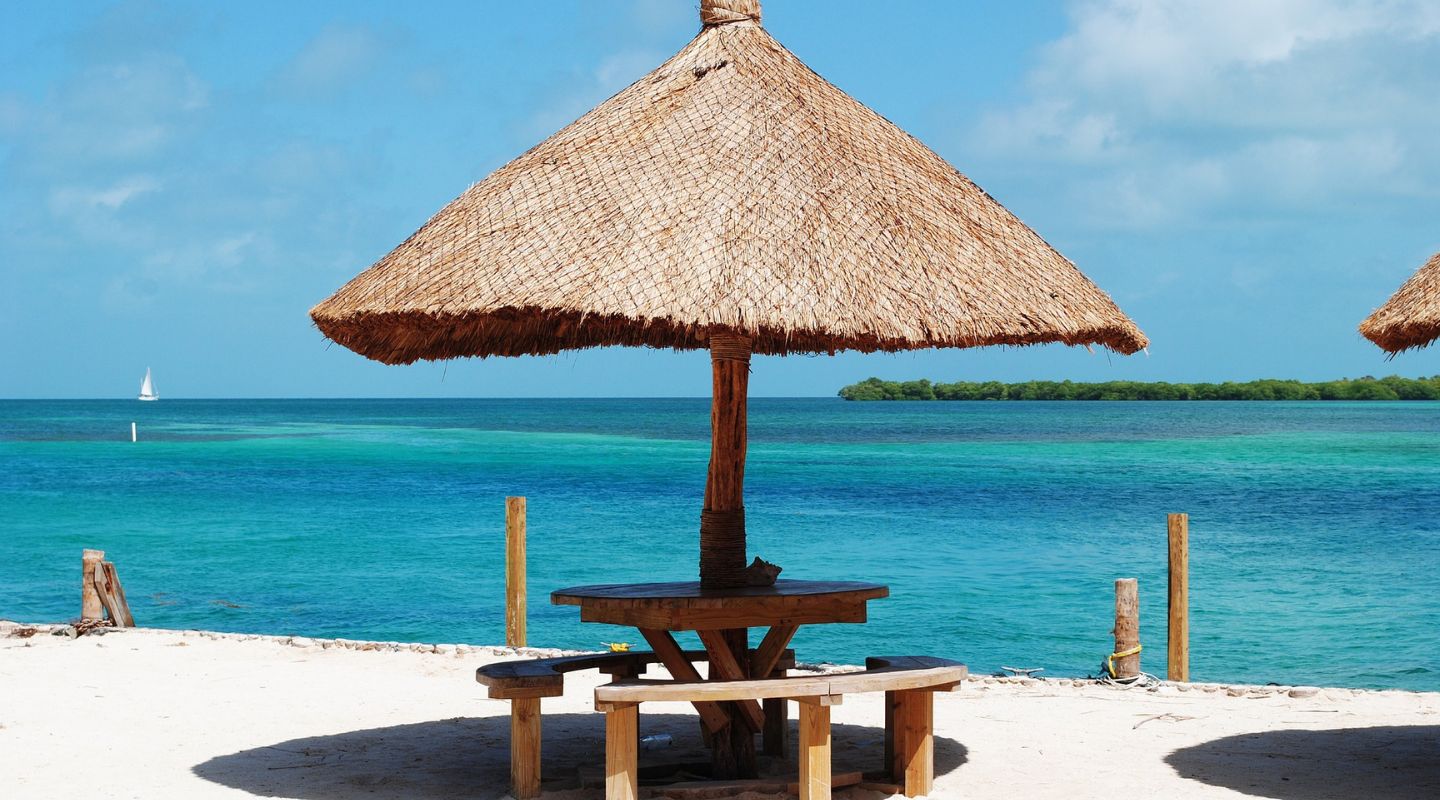 This month you can expect one of the lowest months of rain (1in), and the average temperature starts to climb as norther season starts to die down. March in Belize City experiences gradually increasing cloud cover but not to the extent that you would see in the water months. The percentage of time that the sky is mostly cloudy or overcast increases from 23% to 29%.
What is the Weather Like in April in Belize City?
April is another close to perfect month in Belize City weather-wise. The average high jumps up to 86°F, but you can expect daytime temperatures to sit around 81°F. Rainfall is at its lowest this month, with an average of three rainy days and one inch of rain. Water temperatures also start to rise to 82°F, making this one of the best months if you're planning any water activities.
What is the Weather Like in May in Belize City?
May is the end of the dry season, and rainfall slowly starts creeping up from an average of 1.4 inches at the start of the month to 4.6 inches by the end of the month. If it does rain, it's likely to be a short but refreshing afternoon shower or longer bouts during the evening.
High temperatures hit a warm 87°F, with the average now 83°F during the day. Evenings are also getting warmer, so you can get away with leaving your sweater in the hotel room. Daily low-temperature averages are around 78°F and rarely fall below 73°F.
What is Belize City Weather Like in June?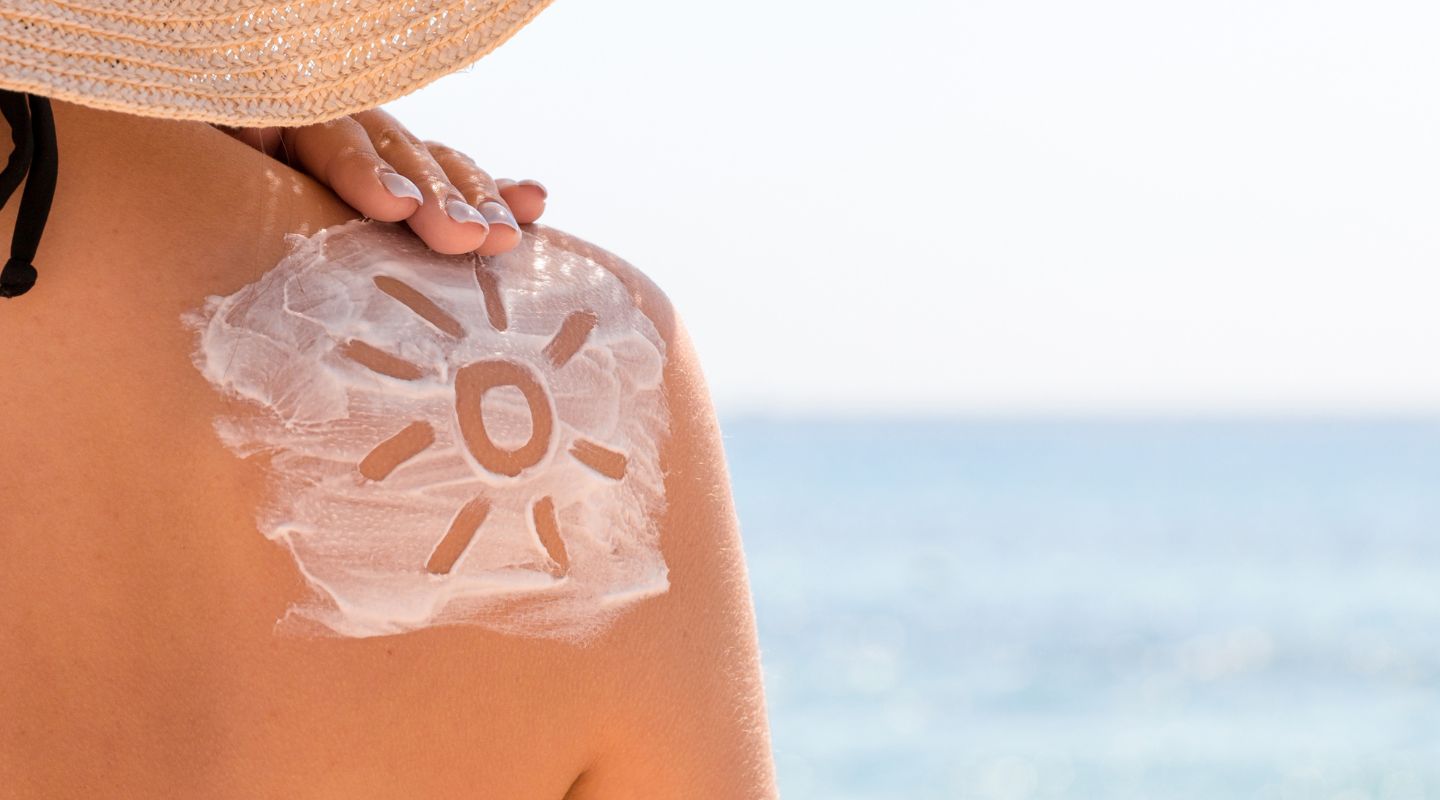 The arrival of June marks the start of the wet season, and June 1 is the official start of the hurricane season. Historically, hurricanes don't start popping up until later in the season, but rainfall does increase to 5.5 inches on average this month. Temperatures are as warm as they're going to get, with an average of 83°F.
Visiting in June and July means you'll be in Belize for one of its prized lobster festivals held throughout the country. Caye Caulker Lobster Fest, in particular, is a weekend filled with festivities, from a dance party to an abundance of lobster dishes on offer.
What is the Weather Like in July in Belize City?
You'll get a small respite from the rain this month, but temperatures stay mostly the same as in June. If you're keen for a summer escape, you're actually on to a winner in July because while there is still a chance of rain ten days out of the month, the precipitation actually drops down to 4.4in. Plus, when it does rain, it's more of a relief from the heat of the day and can make something like a cave tubing tour even more of an adventure.
What is the Weather Like in August in Belize City?
August is when you should start having your "Plan B" in case of a hurricane. Temperatures are also as high as they're going to get, with highs getting into the 90s and essentially constant cloud cover keeping the humidity high.
The good news is, if you can handle the warmer weather, August has the least amount of rainfall you'll find for the next three months. Plus, the water temperature this month is a pleasant 85°F.
What is Belize City Weather Like in September?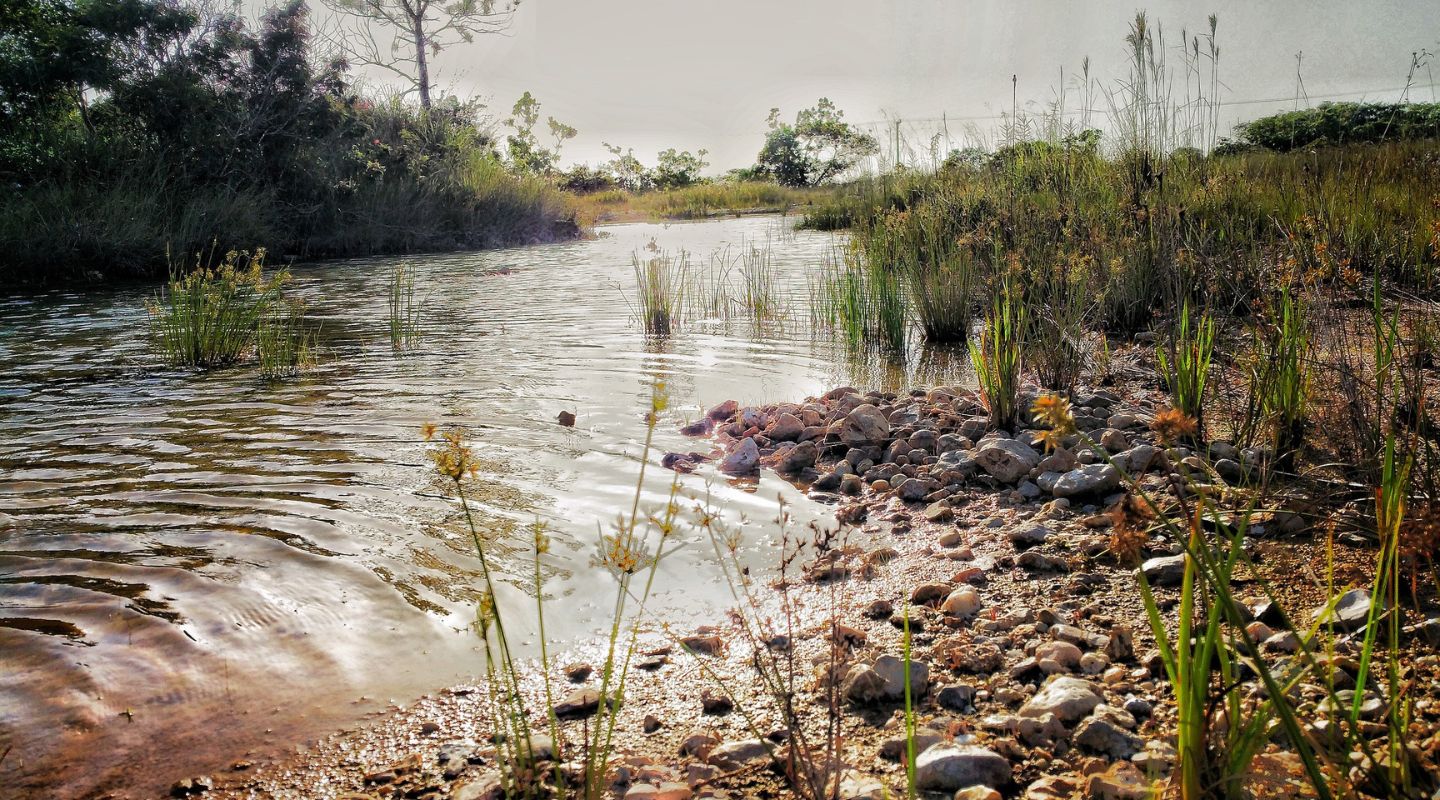 September and October mark the height of the wet season and when Belize City gets the most amount of rain: an average of 5.8 inches in September and 11.4 days of precipitation. Outdoor activities are still possible as the rain tends to come and go fairly quickly but be prepared to be flexible.
An ATM cave tour is ideal for a rainy day adventure. You're going to get wet anyway to enter the cave, and once you're inside, the rain shouldn't bother you.
What is the Weather Like in October in Belize City?
Belize City weather conditions in October are very similar to September, with a bump in how much rain you can expect this month. October averages 6.3 inches of rain and 11.9 days of precipitation.
If you're daring and do risk the rain this month, you'll be rewarded by visiting during the low season for tourism in Belize City. Rates for airfares, hotels, and cruises will be lower, and you'll have much more negotiating power for tours and activities.
What is Belize City Weather like in November?
November marks a transition from the wet season to the dry season and, along with December, is considered a shoulder season. The average temperature drops to 78°F, and we're now back to the clearest time of the year with an estimated cloud clover of 48%.
There is still a chance of a storm or two this month, but it's significantly less than the peak of hurricane season. You also get a significant drop in the average rainfall with just 4.4 inches.
What is the Weather Like in December in Belize City?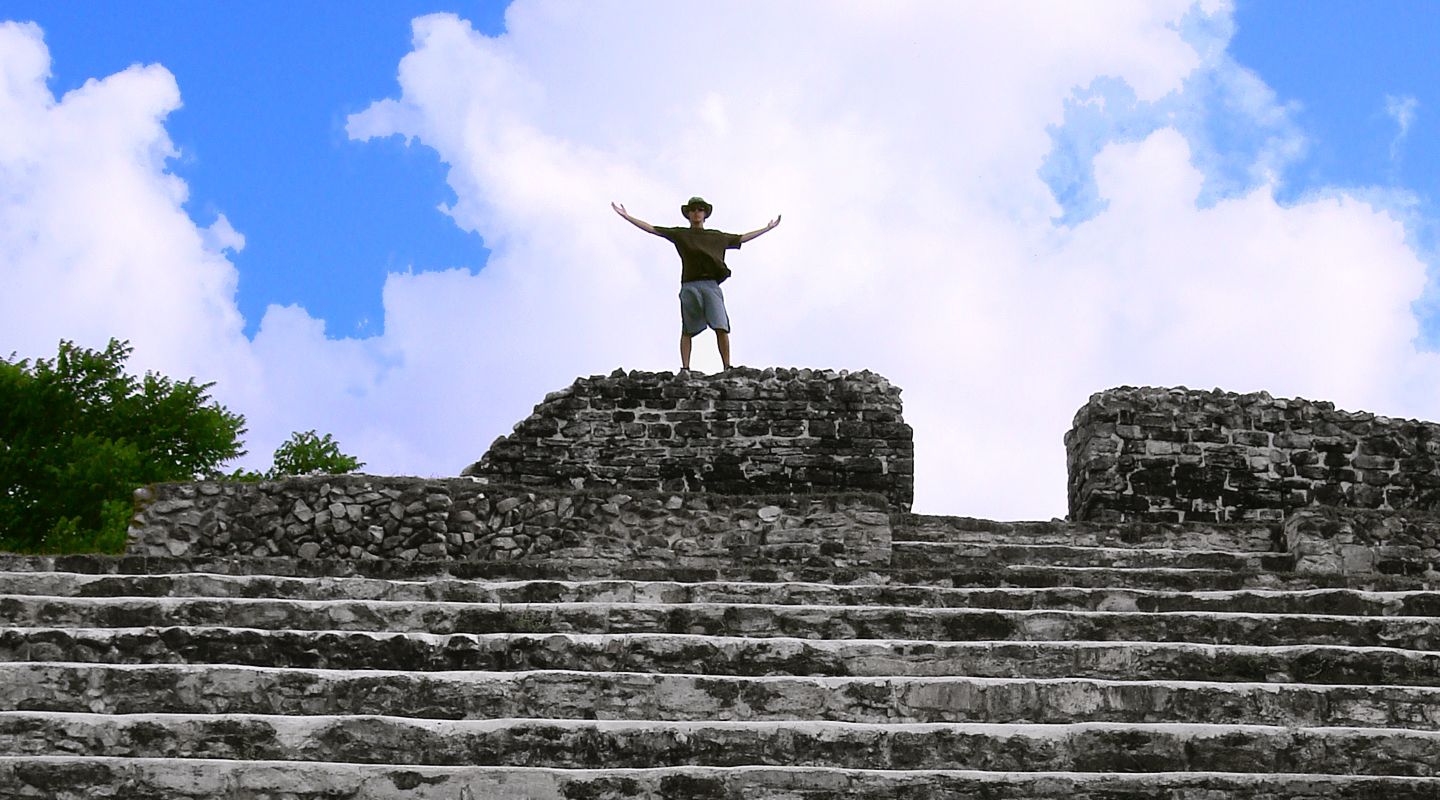 Belize City weather in December is one of the best times of the year to visit. December 1 marks the end of the hurricane season for Belize City and a serious drop in the amount of rain you can expect. The chance of rain is half that of October, with an average of 3.2 inches.
The weather during December is ideal for more land-based activities, with an average high temperature of 82°F and lows down to a comfortable 72°F. Consider a visit to the Belize Baboon Sanctuary or a day at the Xunantunich Mayan Ruins.
So, What's the Weather Like in Belize City?

When you're getting down to the nitty-gritty of inches of rain compared to the amount of humidity per month, it can be easy to forget about the overall picture. Belize City weather, for the most part, makes for a fun-filled Caribbean holiday.
With so much to do and see around Belize, you can easily plan your trip around any kind of weather. Rainy day? Head on a cave tubing adventure. The rain just makes it even more fun! Sun getting too much? Take your crew out on the water to cool down. A day spent snorkeling with turtles or even with sharks and rays are some of the best things to do in Belize.
Belize City Weather FAQs
When is the Rainy Season in Belize?
The rainy season in Belize is from June to December, when you can expect rain on 9 - 11 days per month. The month with the most rain is October, with an average rainfall of 6.3 inches.
When is the Coldest Time of Year in Belize and How Cold Does it Get?
Belize City weather doesn't vary a lot by temperature, but the coldest months are from November to March. You can expect average temperatures from 75°F to 78°F and lows from 71°F to 74°F.
When is the Warmest Time of Year in Belize and How Warm Does it Get?
The warmest time of the year in Belize is from April to October, when the average highs get up to 88°F.
Data from Weather Spark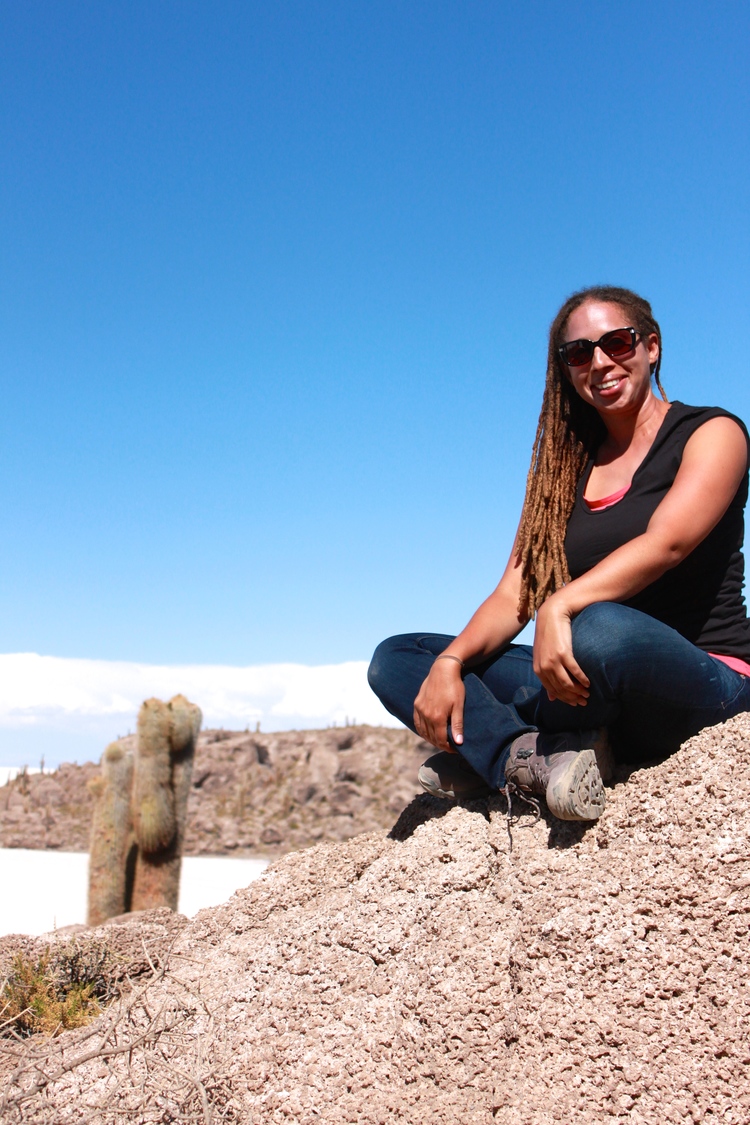 Cristal D
Local Writer, Global Traveler
Cristal Dyer was born in the Caribbean and has spent the last several decades travelling and writing, including several stints in Latin America. Currently based in Australia, she owns and operates her own travel site tofutraveler.com and is an expert travel writer, editor and photographer with a focus on solo budget travel and food tourism.
Best Tours in Belize
Explore these top-rated Belize excursions.
Resources for Things to Do in Belize
More information and city guides for the best things to do in Belize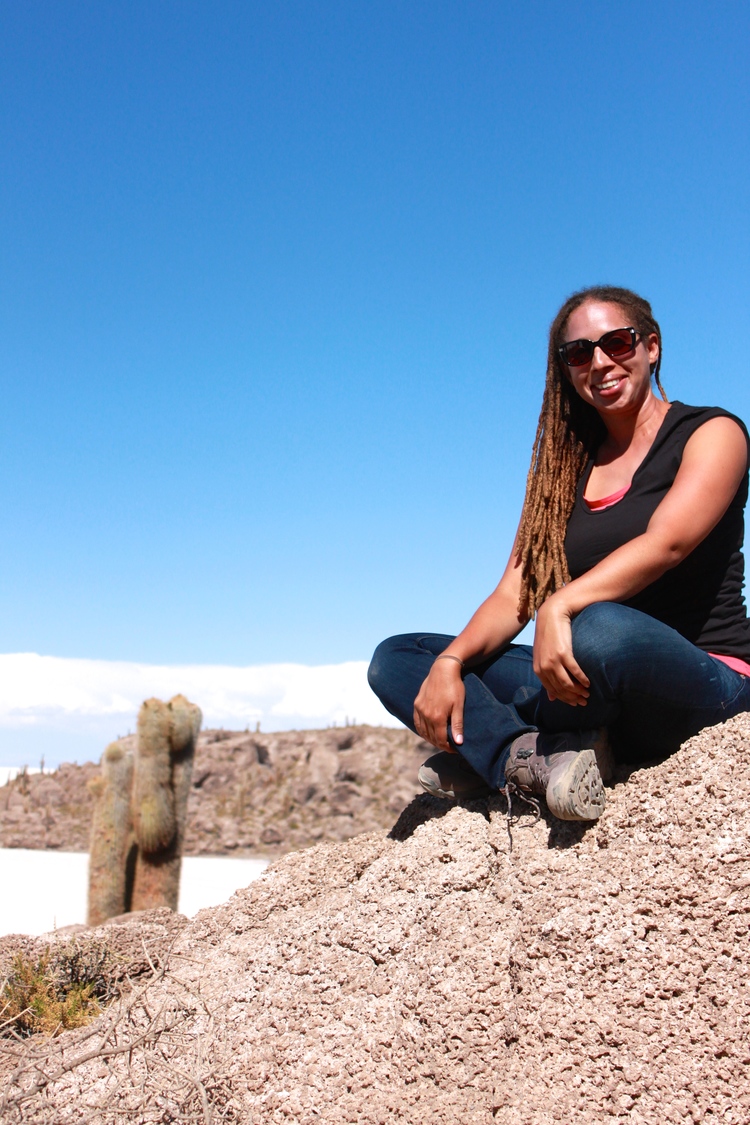 8 min read
Belize City is Belize's hub for everything the country has to offer. You can easily reach all four corners of ...
Show More
There are many blue holes dotted around our oceans, and some are still being discovered to this day. However, none ...
Show More