Our Local Expert's Guide to Belize City
September 29, 2022 / updated October 4, 2022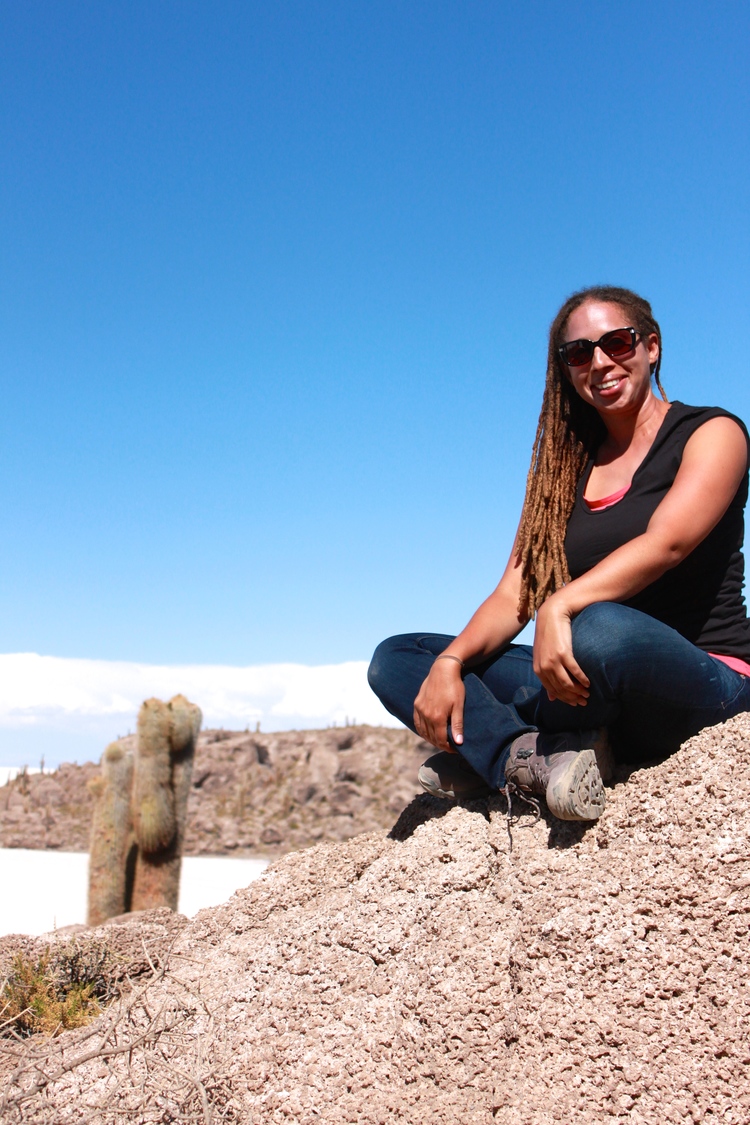 Belize City is Belize's hub for everything the country has to offer. You can easily reach all four corners of Belize, from San Ignacio in the west to the Great Blue Hole in the east. With so much to pack in, you might be overwhelmed with all the possibilities.
Find out everything you need to know about travel to this grand city, including answers to your burning questions. From what to do in Belize City to where to stay and how to stay safe during your trip, this guide has got you covered.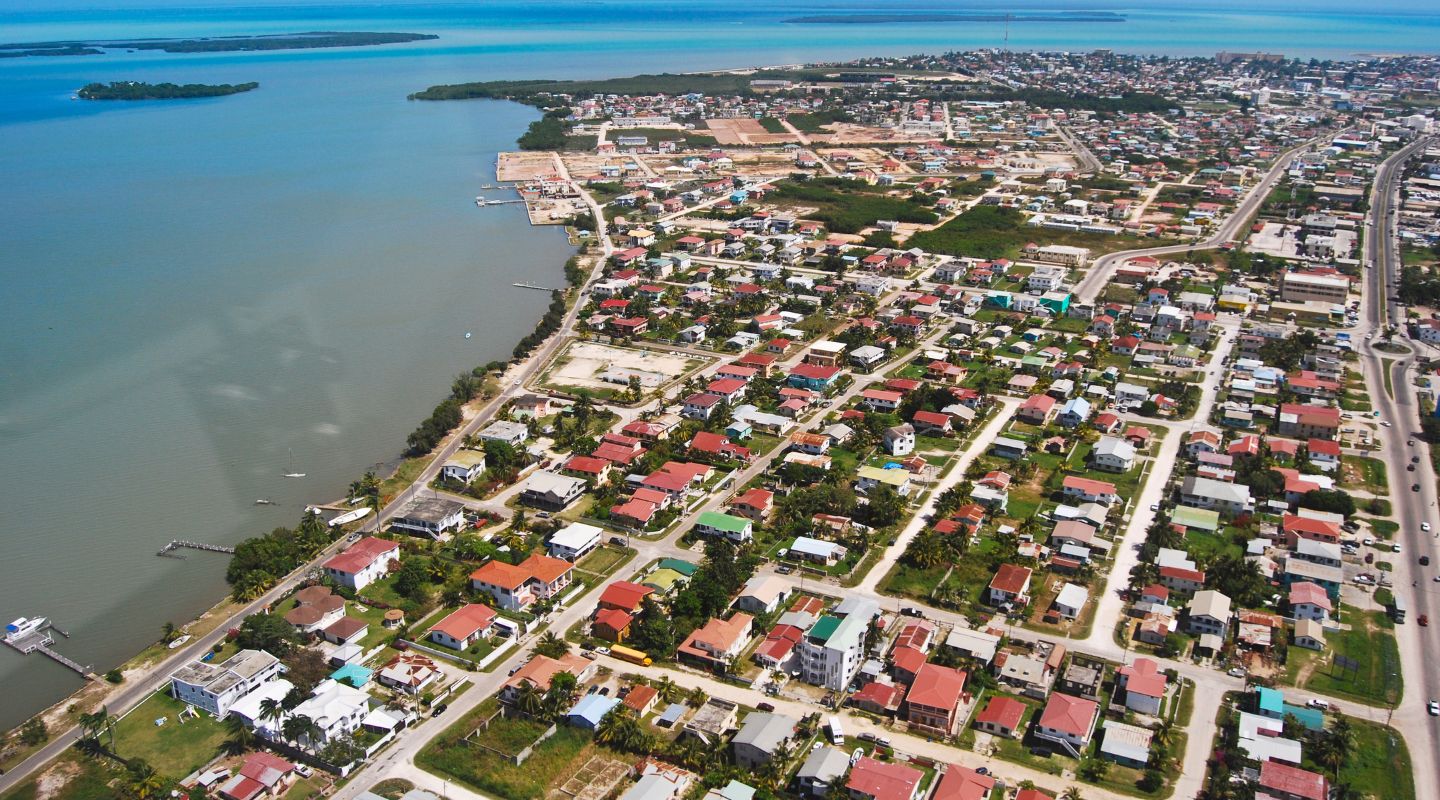 Where is Belize City?
Belize City is the largest city in Belize, located on the east coast of the country in Central America. It's the former capital of Belize and is the political and economic center of the country. Belize City is also the gateway to the rest of the country, with its international airport and seaport serving as the main points of entry for visitors.
Getting to and Around Belize City
The easiest way to get to Belize City is by flying into the Philip S. W. Goldson International Airport (BZE). There are direct flights from a number of major US cities, including Atlanta, Dallas, Miami, and Houston. You can also fly into Belize City from a number of other Central American countries, including Guatemala, Honduras, and Mexico.
Once you arrive at the airport, you can take a taxi or shuttle to the city center, a 20-minute drive. If you're planning on staying in Belize City for more than a few days, it's worth renting a car or booking a tour so that you can explore the surrounding area. There are a number of beaches, Maya ruins, and other attractions within a few hours' drive of the city.
Public transport is also an option in Belize City and is worth trying out just for the experience. Buses are cheap and travel more or less on schedule but are not very comfortable for long distances. They run along major highways and will stop whenever a passenger calls out for a stop.
Top 7 Activities and Excursions in and Around Belize City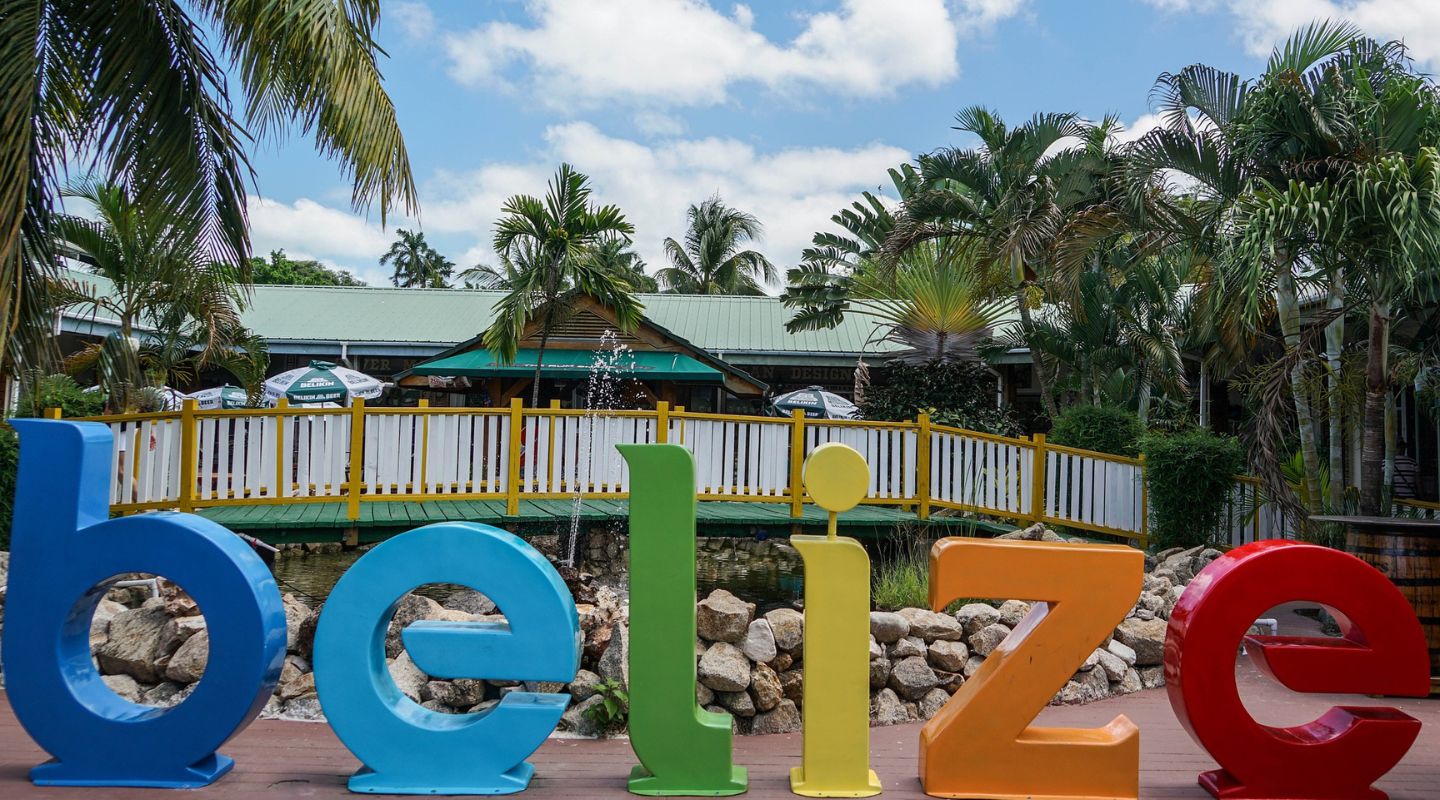 If you've been searching for what to do in Belize City, here's a comprehensive rundown to help you plan your stay. From beach breaks to wildlife encounters, Belize City has a lot to offer.
Tour of Belize City
Whether you've just got a short time to explore the city or you want to make the most of your visit, a tour of Belize City's highlights is well worth doing. It's a great way to get an overview of the country and get oriented for further exploration.
Typical city tours include a visit to:
Baron Bliss Lighthouse - Dedicated to one of Belize's greatest benefactors
Memorial Park - A pretty seafront park offering a memorial to WWI soldiers
Museum of Belize - An art and history museum house in the city's former prison
The Swing Bridge - One of the few manually operated bridges still in use in the world
St. John's Cathedral - The first church built in the colony of British Honduras in 1812
The Belize Zoo
Don't let the name fool you; this is no ordinary zoo. The Belize Zoo had an interesting start as a sanctuary for an unfortunate collection of wild animals that had been used during the filming of a series of documentaries in the early 80s. It gradually became the place to take animals that were orphaned, rescued, or removed from the wild and has grown into a nature destination in its own right.
Today it takes care of over 200 animals, representing over 45 native species. The Belize Zoo has an impressive focus on wildlife conservation through environmental education and wildlife rehabilitation. A visit to the zoo is the best way to get up close to Belize's wildlife and learn about these special creatures. For a real treat, I highly recommend both a visit during the day and one at night. The Nocturnal Zoo Tour is packed full of unique experiences and you'll get to see many of the creatures that are only active at night. You can book an affordable tour to the zoo which includes transport from your hotel or cruise port and lunch.
Old Belize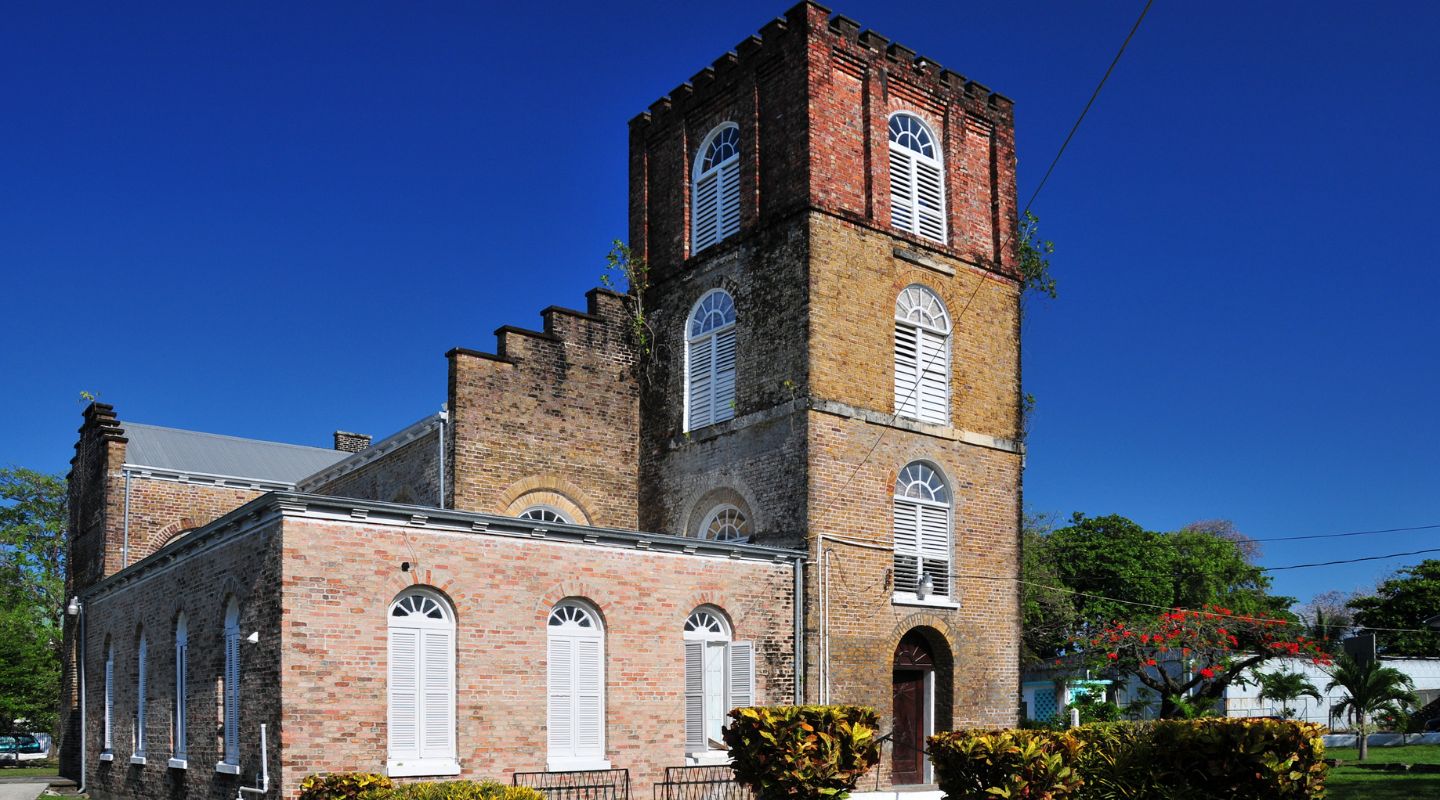 Belize City isn't known for its beaches, but if you're craving some beach time, Old Belize has got you covered. Here you'll find Kukumba Beach, a man-made beach with lots on offer.
With recliners to lounge in and a restaurant on site, you can spend the day soaking up the island vibes. Feeling adventurous? You can take on the 80-foot-long water slide into the crystal-clear waters of the bay. Beach volleyball, a Tarzan rope swing, and other water inflatables are also available to keep the fun going. It's not fancy, but it is a great way to relax, refresh and enjoy the local beach.
Some tours combine a city tour with a visit to Kukumba Beach along with your entrance fees, guide, and transportation.
Goff's Caye
Goff's Caye is one of the best spots for swimming and snorkeling near Belize City. The clear water and coral reefs make for an incredible underwater experience. It sits on the edge of the Belize Barrier Reef, with shallow waters to the south and east. Be sure to bring your camera, as you're sure to spot some amazing marine life.
The only way to get here from Belize City is by boat, and it takes 20-30 minutes each way. Thanks to its untouched nature, there aren't a lot of facilities on the island. Some Goff's Caye tours will include your lunch so you can make a full day out of it.
Crooked Tree Wildlife Sanctuary
Crooked Tree Wildlife Sanctuary is located just outside of Belize City. The sanctuary is a protected area that is home to a variety of animals, including howler monkeys, ocelots, and over 300 species of birds. Whether you're an experienced birdwatcher or just getting started, Crooked Tree is an excellent place to see some of Belize's feathered residents up close.
The best time of year to visit is January to April, when a host of migratory birds join their native and regional cousins. To make the most of your visit, be sure to stop by the Crooked Tree visitor center to buy your entrance ticket, pick up a map, and check out the exhibits. Then, head out on one of the many trails that wind through the sanctuary. If you'd like a top-rated guide to provide transportation and a private tour look no further!
Altun Ha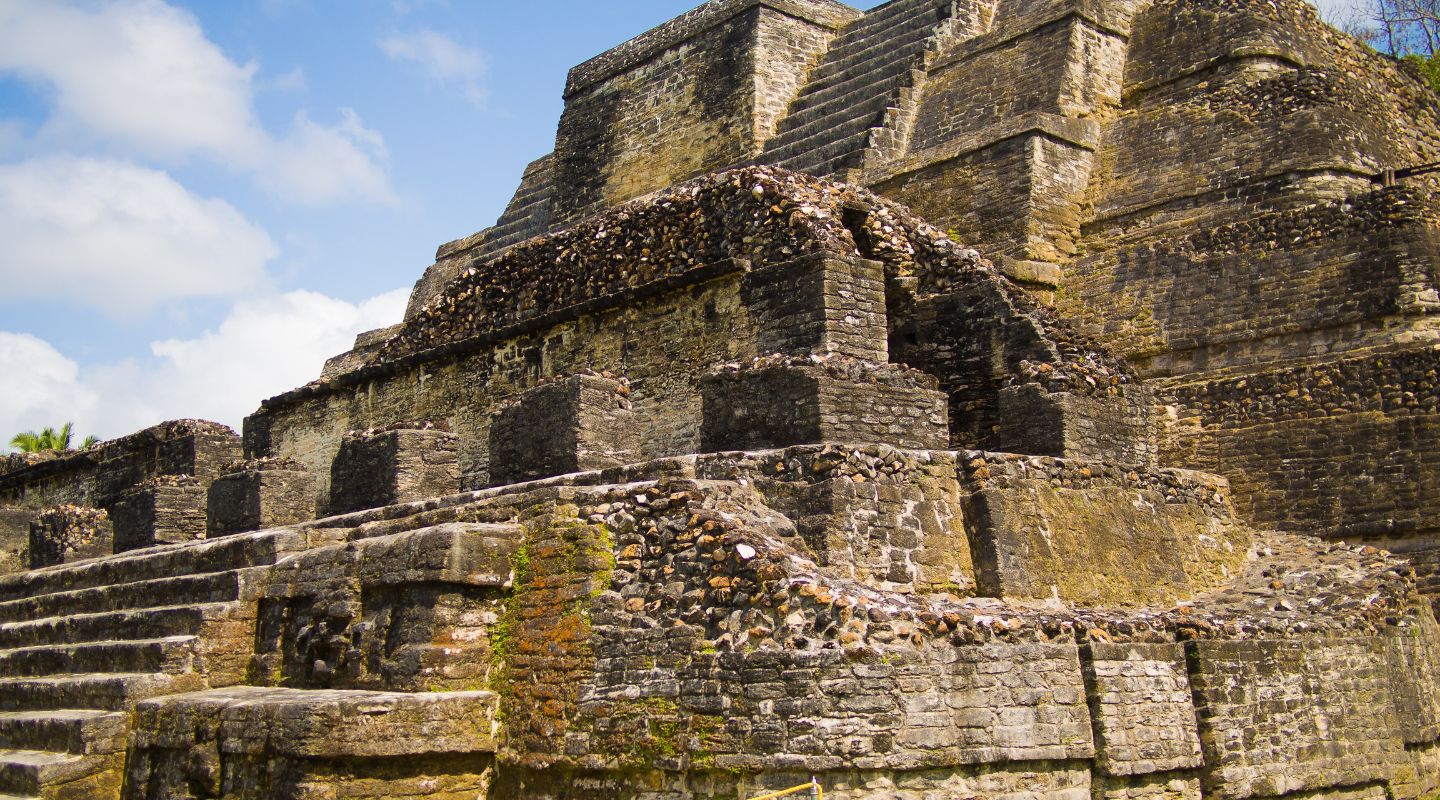 The ancient Maya city of Altun Ha is one of the most popular tourist destinations near Belize City. The site consists of a large central plaza surrounded by several pyramids and temples. Altun Ha is believed to have been a major ceremonial center for the Maya people and was first settled around 250 BC.
A tour to Altun Ha is often combined with a boat ride on the Wallace River. On the journey, you'll get a chance to spot crocodiles, howler monkeys, iguanas, and even manatees.
The Great Blue Hole
Have you ever wanted to explore one of the world's most amazing underwater sinkholes? Belize's Blue Hole is a world-famous dive and snorkel site off the coast of Belize. This massive underwater sinkhole is over 1,000 feet wide and over 400 feet deep. It's a popular spot for scuba divers, as the deep blue waters are home to a variety of fish and other marine life.
If you're not up for diving or only have a short timeframe, you can also opt for a scenic flight over the Blue Hole and surrounding reef. Many prefer this option as you get to experience the hole in all its glory from above while also still getting close enough to spot some of the reef's wildlife.
Where to Stay, Eat and Shop in and Around Belize City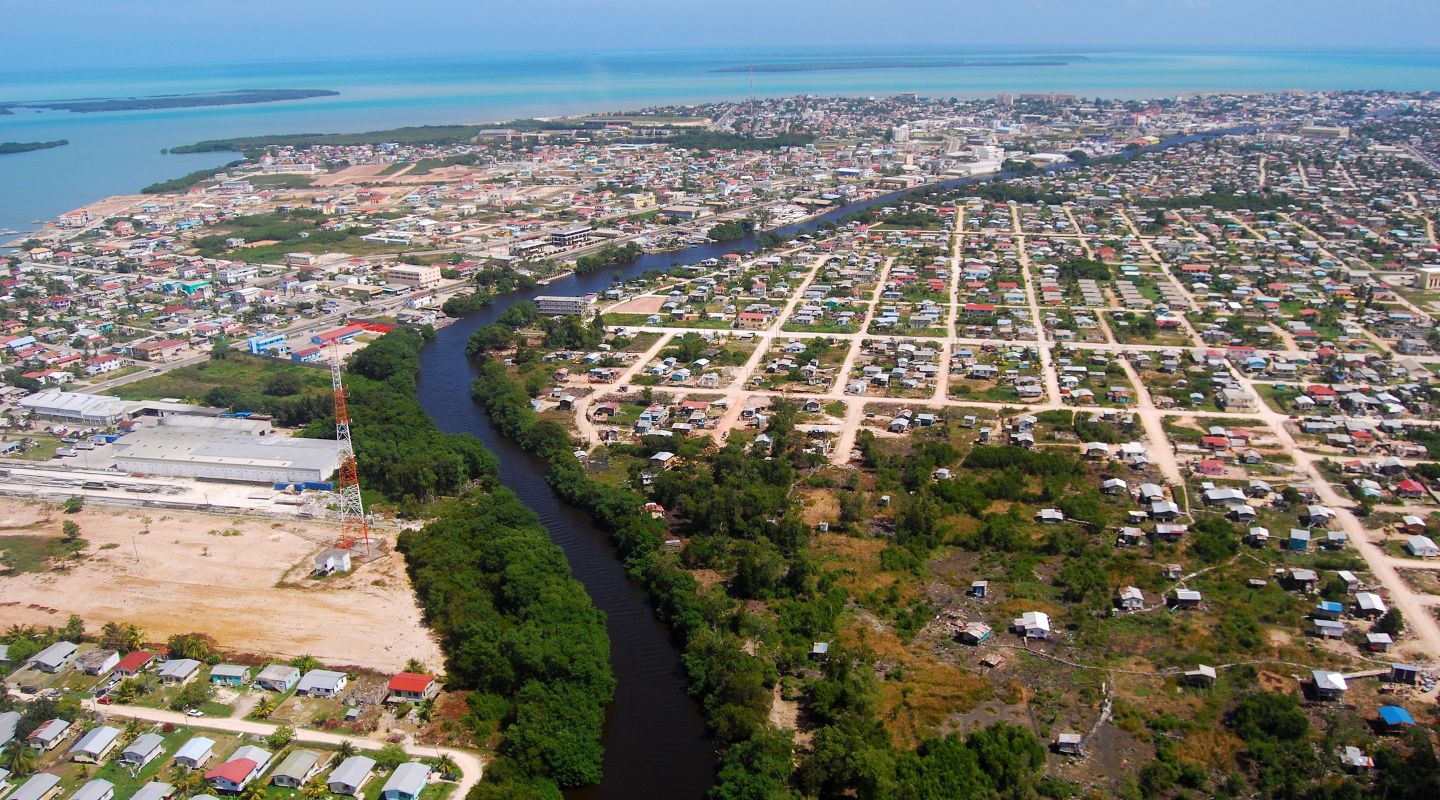 Belize City is quite a small city compared to what you might be used to at home. The northern half of the city is where you'll find most of its top sights, restaurants, and places to stay which makes it easy to navigate. Here are recommendations on places you should include in your itinerary for your next visit.
Stay
D'Nest Inn
Golden Bay Belize Hotel
Harbour View Boutique Hotel
St George's Caye
Villa Boscardi
Eat
Bird's Isle Restaurant
Le Petit Café
Midtown Restaurant & Bar
Sumathi Indian Restaurant
Sahara Grill
Shop
Caribbean Spice
Down Town Plaza
Jungle Gift Shop
The Belikin Store
Traveller's Rum
Belize City's Art, History, and Culture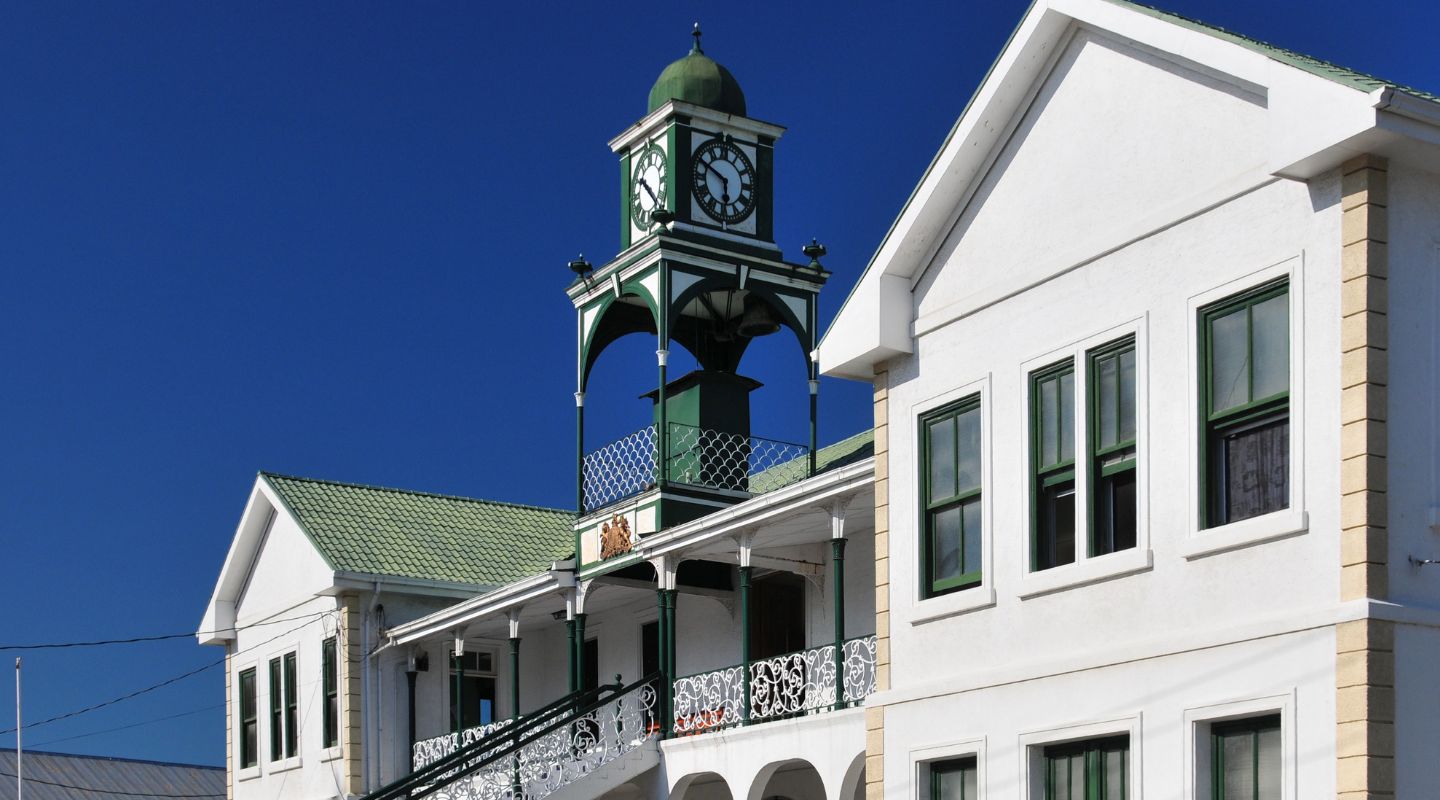 As the economic and cultural center of Belize, Belize City is an ideal location to really get to know the country. These are some of the top sites to visit in and around Belize City if you're interested in learning more about its art, history, and culture:
Government House
Memorial Park
Museum of Belize
Old Belize Museum
Yarborough Cemetery
Visiting Ambergris Caye from Belize City
Ambergris Caye and its largest town, San Pedro, are the most popular places to visit in Belize, and for a good reason. Along with some beautiful Caribbean beaches, you'll get a real taste of island life in Belize.
Getting there from Belize City is very easy and even doable on a day trip. You can take a domestic flight from either of Belize City's airports: Philip Goldson International Airport (BZE) or Sir Barry Bowen Municipal Airport (TZA). The flight is approximately 25 minutes and is a treat for the eyes. You'll get to take in views of the barrier reef and islands off the coast. A slightly longer but more affordable option is the water taxi to San Pedro. It's a 75-minute journey with a stop at Caye Caulker on the way.
If you're taking a tour to Ambergris Caye, your transportation should be included, but if you're going it alone, you can easily get around San Pedro on foot. To visit more far-flung destinations, you can rent a bicycle by the hour or day or hire a golf cart or taxi. Boats are also available to get you to popular beachside restaurants or to take you to the best beaches.
Staying Safe in Belize City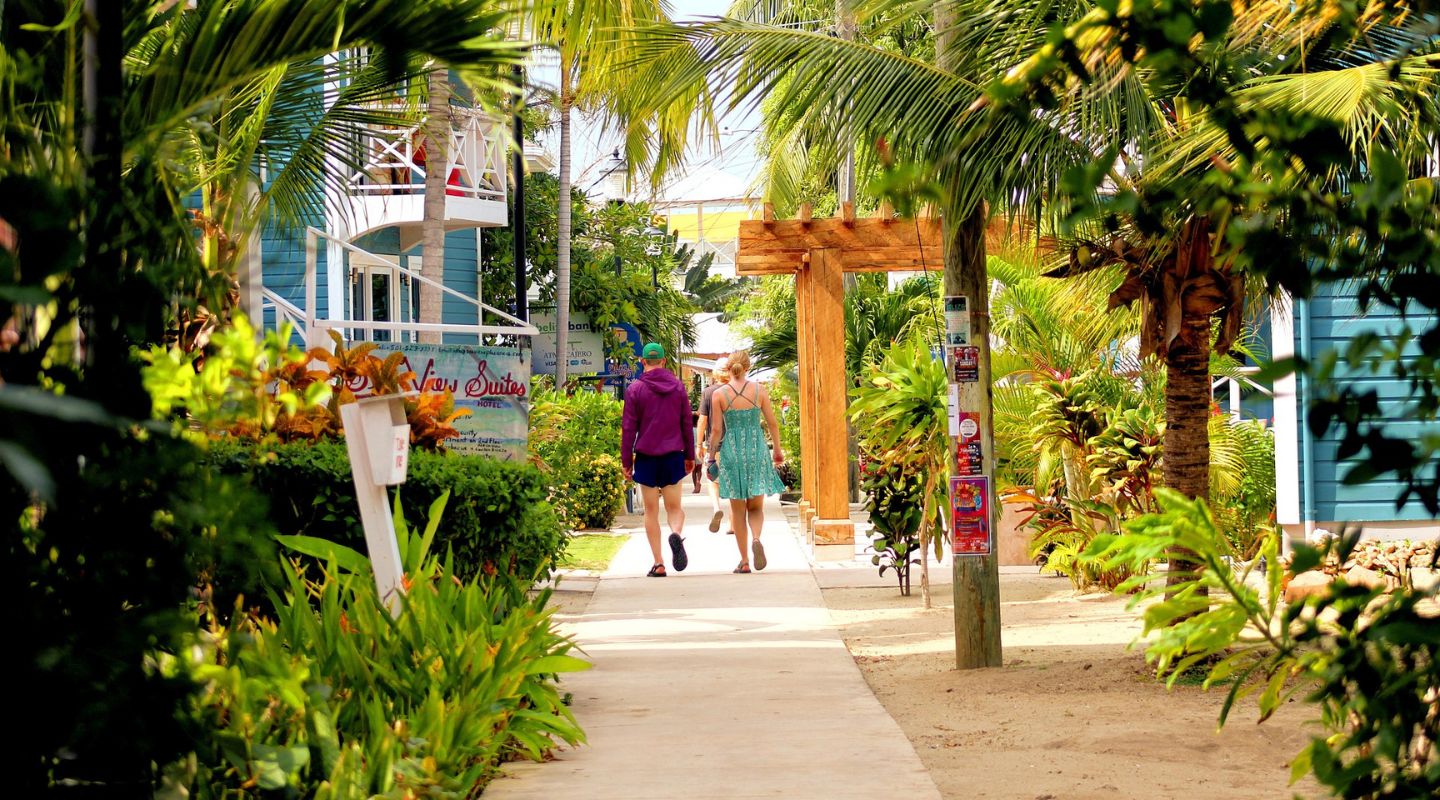 It's true. The crime rate in Belize is likely higher than what you're used to at home, but with a bit of preparation, it's easy to stay safe in Belize City. As a frequent traveler to the area, I've personally never had issues and recommend a visit to Belize to any of my closest friends.
Most crimes don't target tourists, and the majority occur in the southern part of the city, where you're unlikely to be. Avoid George St, Kraal St, and anywhere south of the bus terminal. The areas around the cruise port, water taxi terminals, casinos, Fort Street Tourism Village, and the Museum of Belize are considered safe.
Here are some more tips to help you stay safe while you're in town:
Avoid walking or driving at night
Don't carry large amounts of cash with you
Do not flash your money or valuables in public
Be cautious when using ATMs
Be aware of your surroundings and who is around you
Don't accept rides from strangers
If you're going to be drinking, make sure you have a designated driver
Don't physically resist any robbery attempt
Keep your valuables safe and secure
By following these simple steps, you can help ensure that you have a safe and enjoyable stay in Belize City.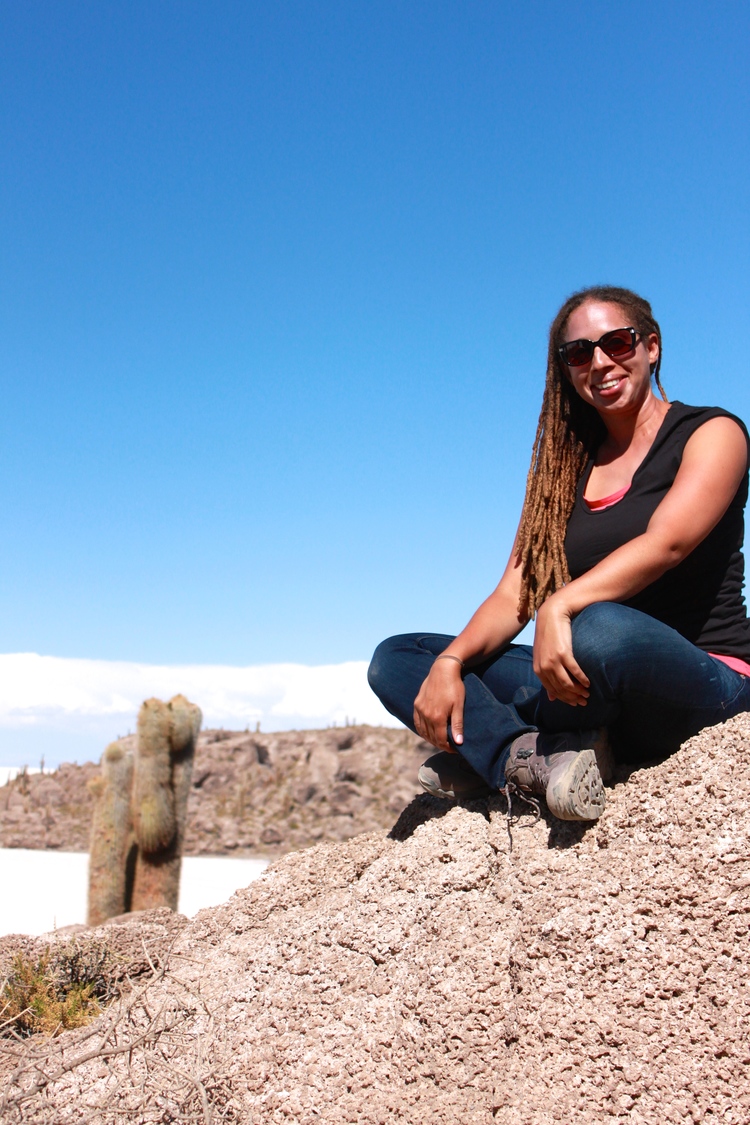 Cristal D
Local Writer, Global Traveler
Cristal Dyer was born in the Caribbean and has spent the last several decades travelling and writing, including several stints in Latin America. Currently based in Australia, she owns and operates her own travel site tofutraveler.com and is an expert travel writer, editor and photographer with a focus on solo budget travel and food tourism.