Our Local Expert's Guide to the Blue Hole of Belize
September 20, 2022 / updated October 4, 2022
There are many blue holes dotted around our oceans, and some are still being discovered to this day. However, none of them quite match the popularity of the Blue Hole in Belize. This natural wonder is a must-see for any traveler to the region, whether you're visiting for the day by cruise ship or here for a longer stay.
But what is the Blue Hole, exactly? And how can you make the most of your visit? Find out the answer to all your questions with some local tips and tricks mixed in so you can make the most of your experience.
What is the Blue Hole of Belize?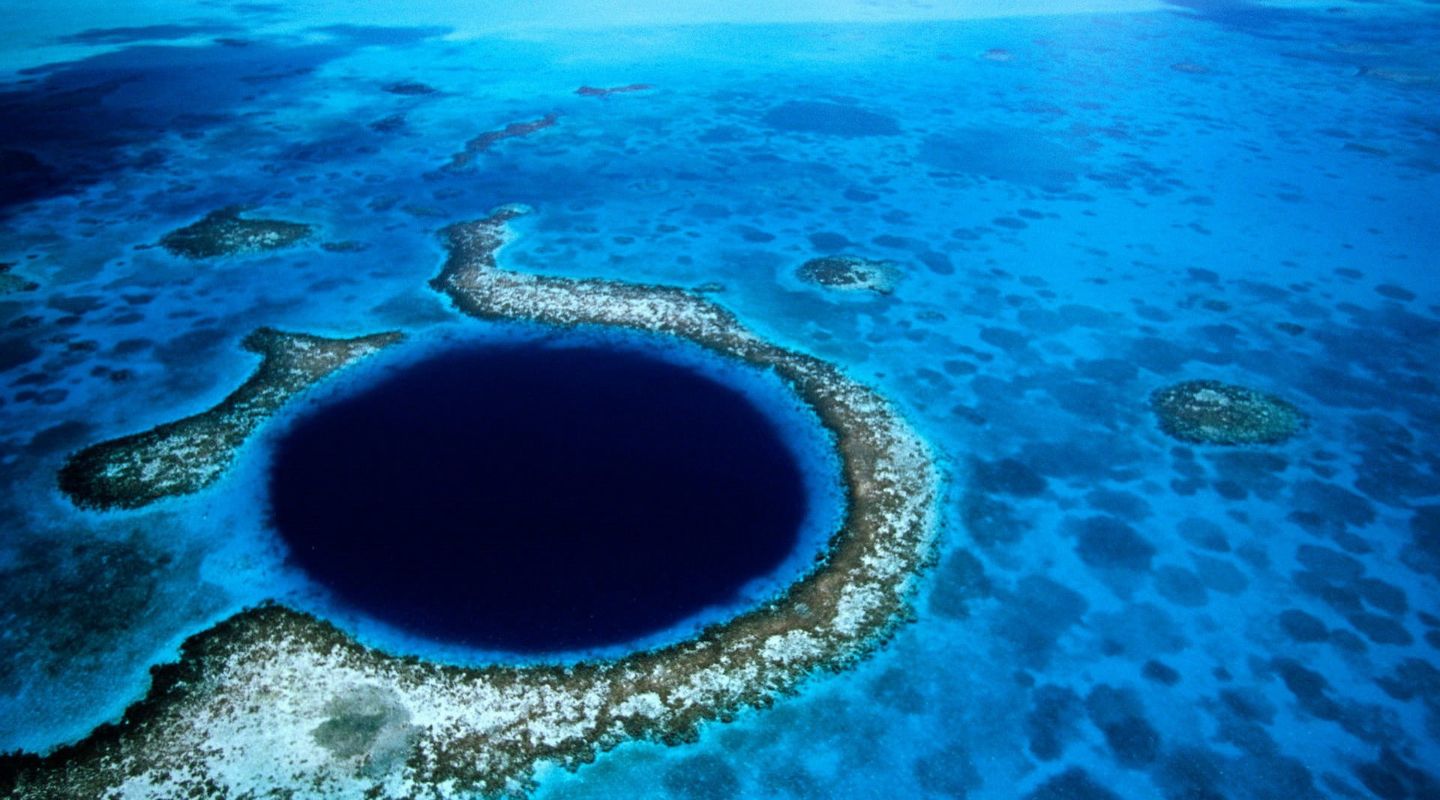 A blue hole is a deep, underwater sinkhole or cavern, typically found in shallow, tropical waters close to shore. Blue holes first formed in past ice ages when the sea level was as low as 330–390 ft (100–120 meters) lower than now.
The flow of groundwater or seawater caused the limestone bedrock to slowly dissolve, forming caverns and voids. Eventually, the ceilings of these caverns and voids collapsed, creating the blue holes we see today. Many blue holes are round or oval in shape, but some can be irregular or even linear.
The Blue Hole of Belize is a large circular underwater sinkhole off the coast of Belize. It's about 1,000 ft (300 meters) across and 410 ft (124 meters) deep. Geologists have determined that it was first formed about 150,000 years ago and was completely submerged approximately 15,000 years ago.
Where is the Blue Hole of Belize?
Belize's Blue Hole lies near the center of Lighthouse Reef, around 43 mi (70 km) from the mainland and Belize City. It's part of the Belize Barrier Reef Reserve System which is inscribed as a Unesco World Heritage Site. The coral reef is the largest of its kind in the Northern and Western hemispheres and the second largest coral reef system in the world after the Great Barrier Reef in Australia.
Blue Hole History and Facts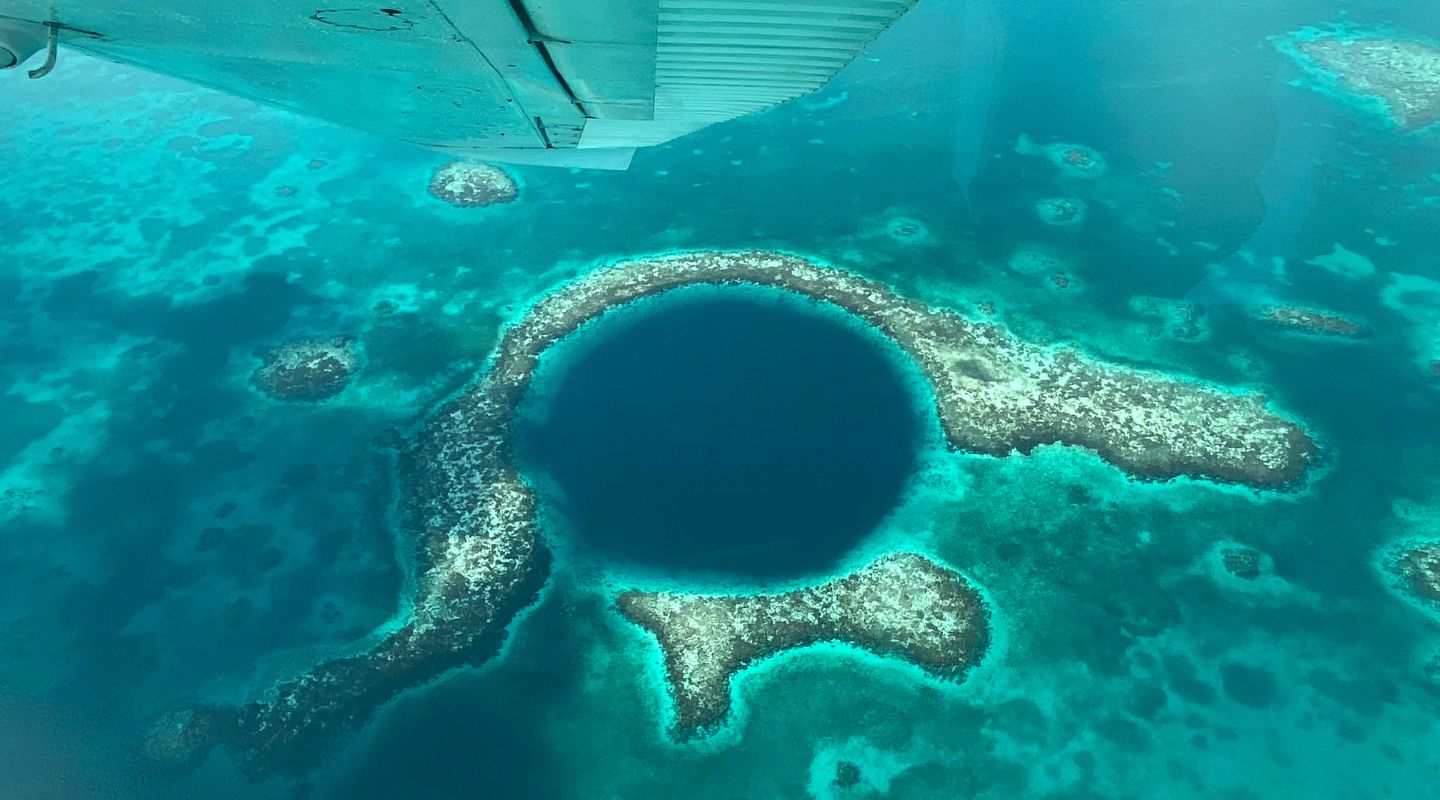 If you're a little Blue Hole crazy (and we don't blame you), here are some fun facts about Belize's marine gem to get you excited for your visit.
The Blue Hole was first made famous by scuba divers in the early 1970s and has since become a popular spot for both scuba diving and snorkeling.
The hole was dubbed "The Great Blue Hole" by British diver and author Ned Middleton who reasoned that if Australia could have its Great Barrier Reef, then Belize should also have the Great Blue Hole.
The Blue Hole was designated as a UNESCO World Heritage Site in 1996.
The site was made famous by Jacques Cousteau, who declared it one of the top five scuba diving sites in the world.
The Discovery Channel ranked the Blue Hole Belize as the #1 most amazing place on Earth in 2012.
Thanks to its size and unique circular formation, the Blue Hole is visible from space.
The Blue Hole's underwater caves are filled with giant stalactites - proof that it once existed above water.
It is home to many species of sharks, including black tip sharks, bull sharks, Caribbean reef sharks, nurse sharks, and the elusive hammerhead shark.
Visiting the Blue Hole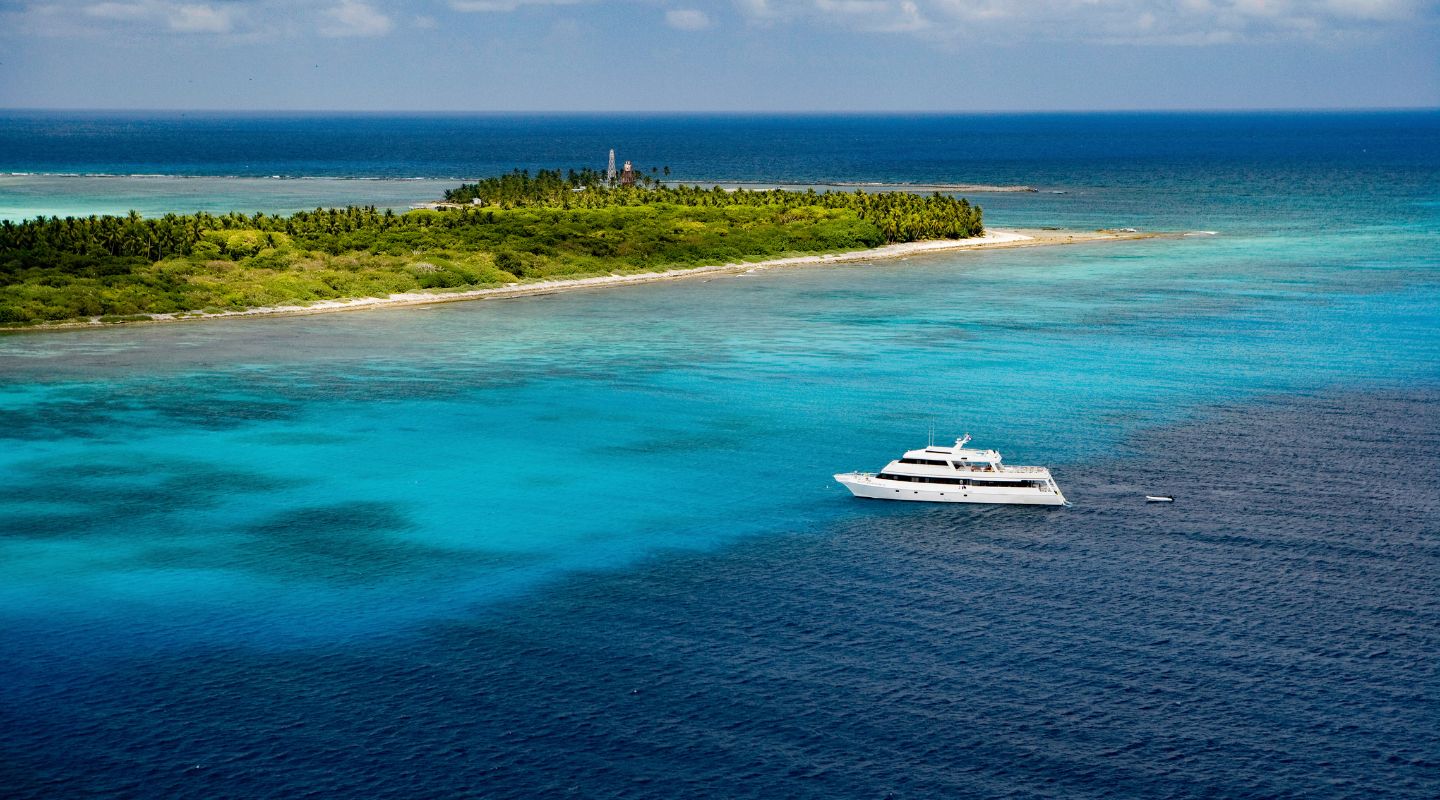 If you're planning a trip to the Blue Hole, Belize has got you covered in terms of options. You can get there either by boat or by air via a seaplane or helicopter. Visiting by air will give you a view you'll never forget, plus plenty of great photo ops. A day spent on the waters of the blue hole, however, is a unique experience that lets you see all of its beauty and resident marine life up close.
If you have the time and the budget, many choose to do both and see the Blue Hole from above and below.
You can visit the Blue Hole from a few locations around Belize, including:
Belize City
Caye Caulker
Placencia
San Pedro
If you're staying a bit further away, you might still be able to plan a visit but will likely have to hire a charter to get you there.
How Far is the Blue Hole from San Pedro?
The Blue Hole of Belize is about 78 miles from San Pedro, making it a bit of a trek to get there. But it's well worth the effort, as this natural wonder is one of the most popular tourist attractions in the country.
How Far is the Blue Hole from Belize City?
The Blue Hole is around 43 mi (70 km) from Belize City and there are tours to the Blue Hole that depart from there.
Places to Eat, Stay and Shop near the Blue Hole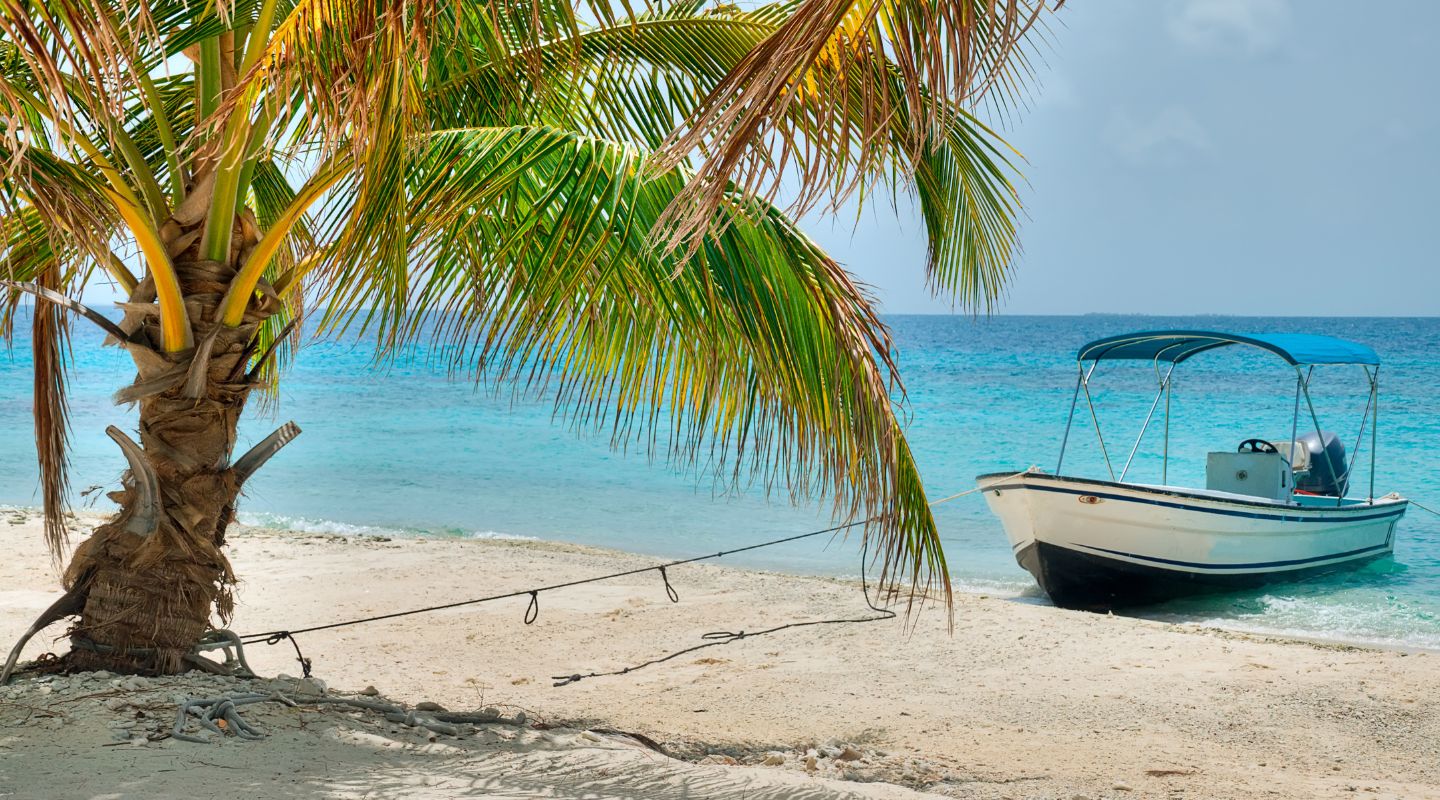 The Blue Hole is quite a distance from the mainland, so when you're planning a visit, you can choose to stay and play at many locations on the mainland or the islands close by.
For a shorter trip, the most convenient place to stay is in Belize City. The international airport is close by, and many tours and transfers leave from the capital. If you've got a longer vacation in mind, there's nothing like staying on one of the islands. We suggest either Ambergis Caye if you're looking for island life with enough to keep you entertained or Caye Caulker if you're looking for nothing but sun, sand, and sea.
Some of the best places to eat and shop near the Blue Hole include:
Belizean Melody's Art Gallery (Ambergris Caye)
Bird's Isle Restaurant (Belize City)
Blue Water Grill (Ambergris Caye)
Elvi's Kitchen (Ambergris Caye)
Graniel's Wood Shop (Ambergris Caye)
Lazy Lizard Bar & Grill (Caye Caulker)
Le Petit Café (Belize City)
Palapa Bar and Grill (Ambergris Caye)
Sumathi Indian Restaurant (Belize City)
Sahara Grill (Belize City)
Traveller's Rum (Belize City and Ambergris Caye)
How Wide & Deep is the Blue Hole?
The Blue Hole in Belize is about 1,000 ft (300 meters) wide and 410 ft (124 meters) deep.
Can You Swim and Dive in the Blue Hole?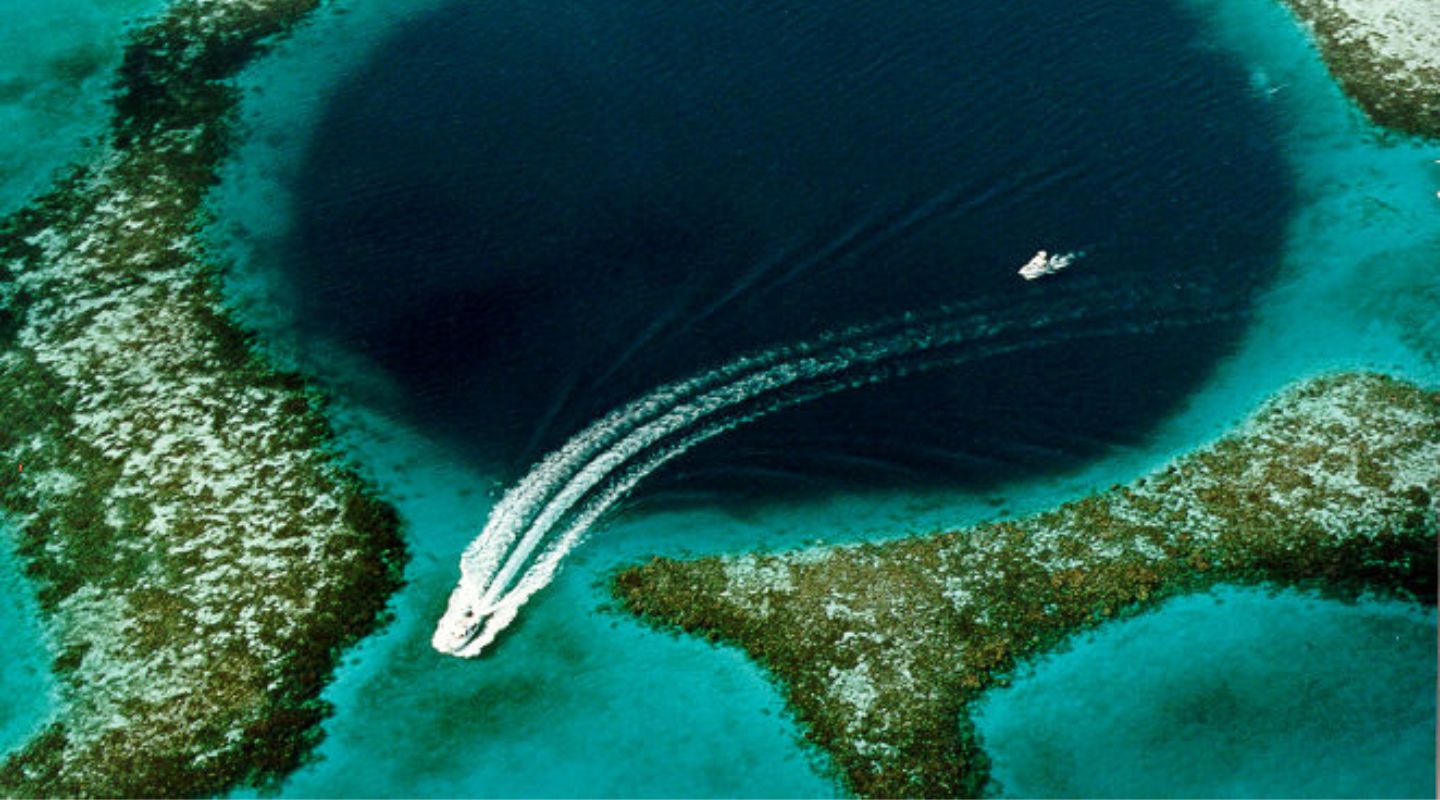 Yes. The Blue Hole is one of the world's most popular marine destinations for a reason. Thanks to its deep blue waters and dramatic underwater cliffs, it's a pleasure to both swim and dive in the Blue Hole.
The Blue Hole is a popular destination for scuba divers, but it is also possible to snorkel here. It is typically visited as a multi-day trip. Its clear waters and steep walls make it an ideal place to explore. The hole is also home to a variety of marine life, including sharks, barracudas, and rays.
There are a number of tour companies that offer trips to the Blue Hole, and it is also possible to visit the Blue Hole on your own. However, it is recommended that you use a guide if you are not an experienced swimmer or diver, as the Blue Hole can be dangerous.
Due to the challenges of diving the Blue Hole, only divers who have sufficient training and experience are allowed to dive here. Some dive shops might ask for a minimum number of dives, while others require you to complete your Advanced Open Water certification or to take a Deep Diver Specialty course before you dive the Blue Hole.
If you're not interested in scuba diving, then you can still enjoy the Blue Hole of Belize by snorkeling. There's a lot to see when you're snorkeling, and you'll be able to get up close and personal with the fish and other marine life.
Excursions and Tours at the Blue Hole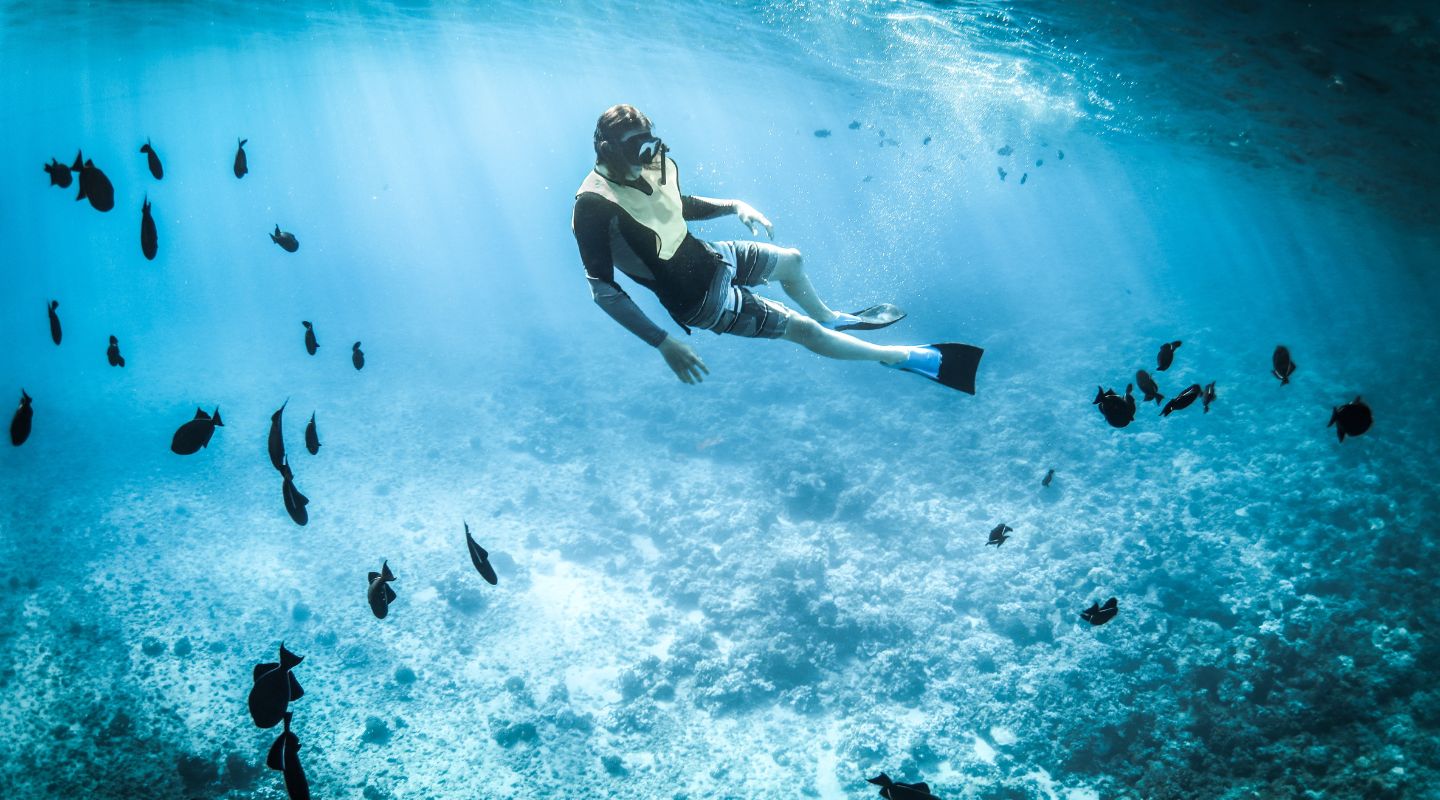 There are several ways to experience the Blue Hole of Belize. You can take a boat tour from the mainland or one of the nearby islands, or you can visit by helicopter or seaplane.
Dive or Snorkel Day Tour
The Blue Hole of Belize is one of the world's most famous dive sites. Thanks to its location off the coast of Belize, this massive underwater sinkhole is home to an incredible array of marine life, including sharks, barracudas, and stingrays.
Snorkelers on a Blue Hole tour can enjoy the healthy reef around the outer rim of the hole, which is home to an abundance of sea life. Those heading deeper can expect to see a huge selection of bizarre stalactites and limestone formations under the hole's overhangs. You'll get to weave your way between them as you discover the diversity of the marine life below.
Diving in the Blue Hole offers an otherworldly experience as the water stands near motionless and visibility is often 200 feet with a very noticeable thermocline.
Local tip: Diving is great year-round, but April to June is considered to be the peak time for the best visibility and possibility of spotting whale sharks in the area.
Liveaboard Tour
Another option for both scuba divers and snorkelers is a liveaboard tour, sometimes referred to as a dive safari. Dive-mad vacationers will often plan their whole vacation around diving and choose to spend the majority of their time on a boat. These purpose-built vessels have the added advantage of being able to take you to far-flung destinations for stays of one week or more.
The deeper dive required by the Blue Hole means most day tours will have one dive at the hole followed by two shallower dives at other sites along the Belize Barrier Reef. If you opt for a liveaboard, however, you have much more free time and flexibility, so could potentially do multiple dives in the Blue Hole.
Air Tour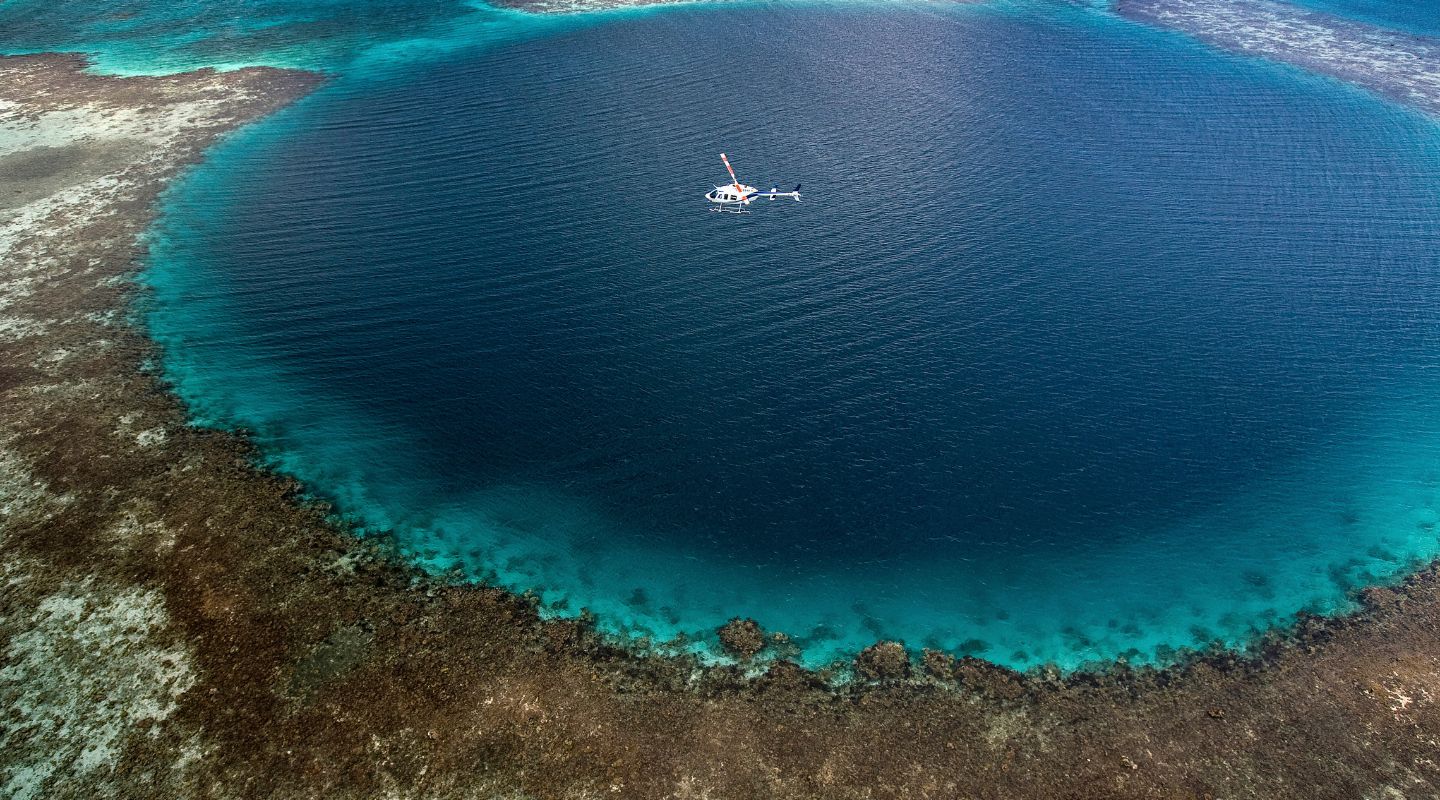 If you're looking for an adventure, you can take a helicopter or plane tour of the Blue Hole. This is a great way to see the sinkhole up close and to get some incredible views of the surrounding area. If you keep your eyes peeled to the waters below, you might spot some dolphins, manatees, rays, sharks, and other wildlife.
A scenic tour usually includes views of Shark Ray Alley, Turneffe Atoll, the ocean freighter wreck, and Lighthouse Reef. There should also be at least two revolutions around the Blue Hole, so everyone gets a good look and lots of opportunities to take photos.
Air tours of the Blue Hole most commonly depart from San Pedro, Caye Caulker, and Belize City. Standard trips usually last an hour, but if you hire a private charter, you'll be able to choose how long your flight is and where else you visit besides the Blue Hole.
Visiting St. Herman's Cave near the Blue Hole
St. Hermans Cave is a popular attraction found near Belize's other Blue Hole. That's right, Belize actually has two popular blue holes, one located out on the barrier reef and one which is found found inland, 60 miles from Belize City.
Visitors can visit the cave on their own and walk as far as the cave entrance. Or, you can hire a guide to explore the cave in depth. Tours generally involve seeing the beautiful speleothems and Mayan artifacts inside the cave followed by a relaxing float back to the entrance on an inner tube.
Jacques Cousteau and Other Famous Visitors to the Blue Hole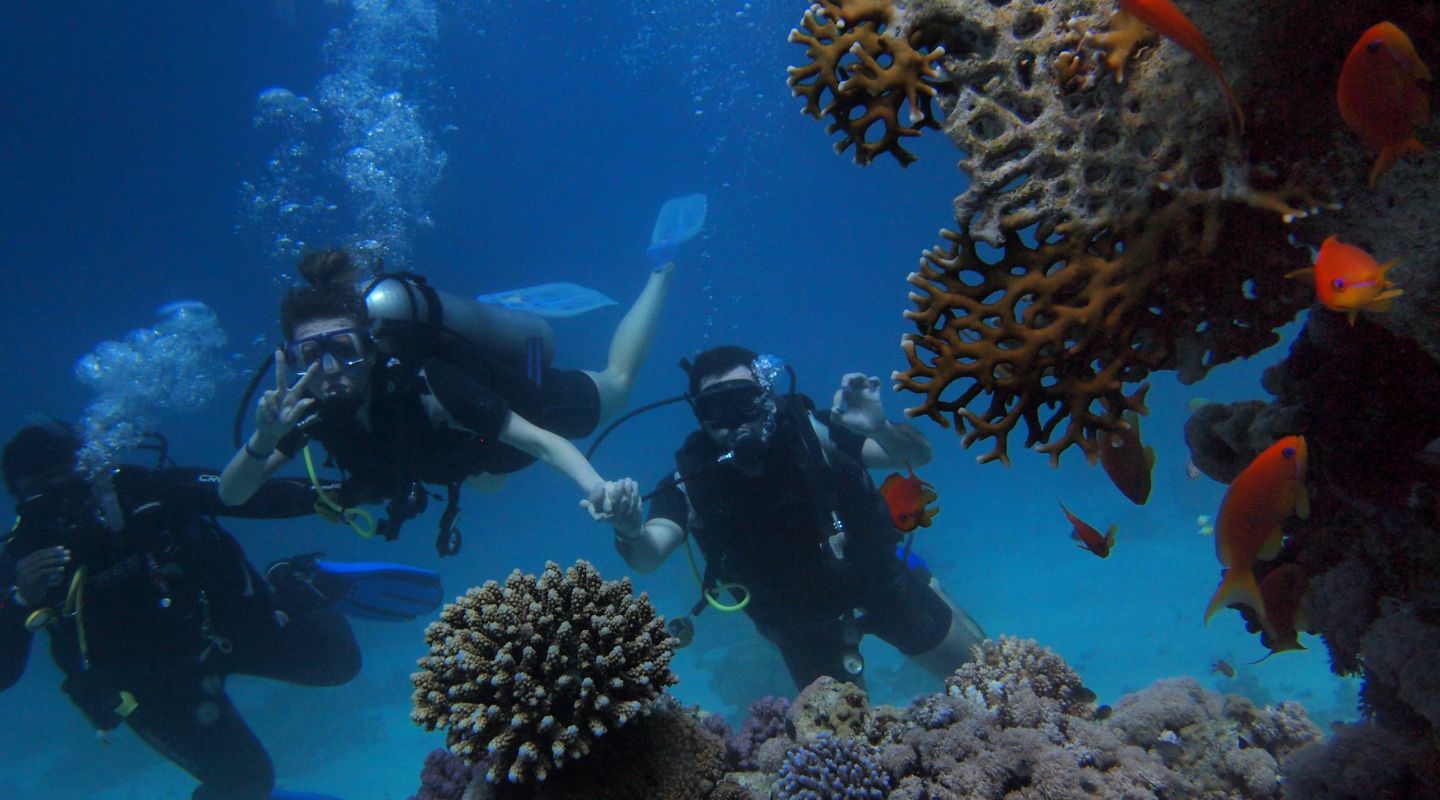 In its long history, the Blue Hole of Belize has drawn in many famous explorers and visitors from around the world. In 1836, Charles Darwin visited the Belize Barrier Reef on his around-the-world voyage aboard the HMS Beagle. He declared it the "most remarkable coral reef" in the entire Caribbean.
In 1971 Jacques Cousteau brought his renowned research ship, the Calypso, to the Blue Hole to chart its depths. The expedition confirmed the hole's origin as typical karst limestone formations and used retrieved stalactites from submerged caves to confirm their previous formation above sea level.
In more recent history, Sir Richard Branson and a team of explorers (including Cousteau's grandson Fabien) visited the Blue Hole to capture some high-quality photos and videos. The expedition was broadcast live on the Discovery Channel on December 2, 2018.