Belize Transportation & Navigation Advice
November 13, 2023 / updated November 14, 2023
Jump to: Getting to Your Tours • Cancun to Belize • Tips for Cruisers • Comparing Belize
Whether you're a first-time visitor or a seasoned traveler, Belize's unique blend of Caribbean charm and tropical adventure promises an unforgettable experience. From the moment you step off the plane or cruise ship, you'll find that getting around Belize is part of the adventure itself.
This guide is designed to help you navigate the diverse transportation options in Belize, ensuring your journey is as smooth and enjoyable as the Belizean breeze. Let's dive in!
Getting Around in Belize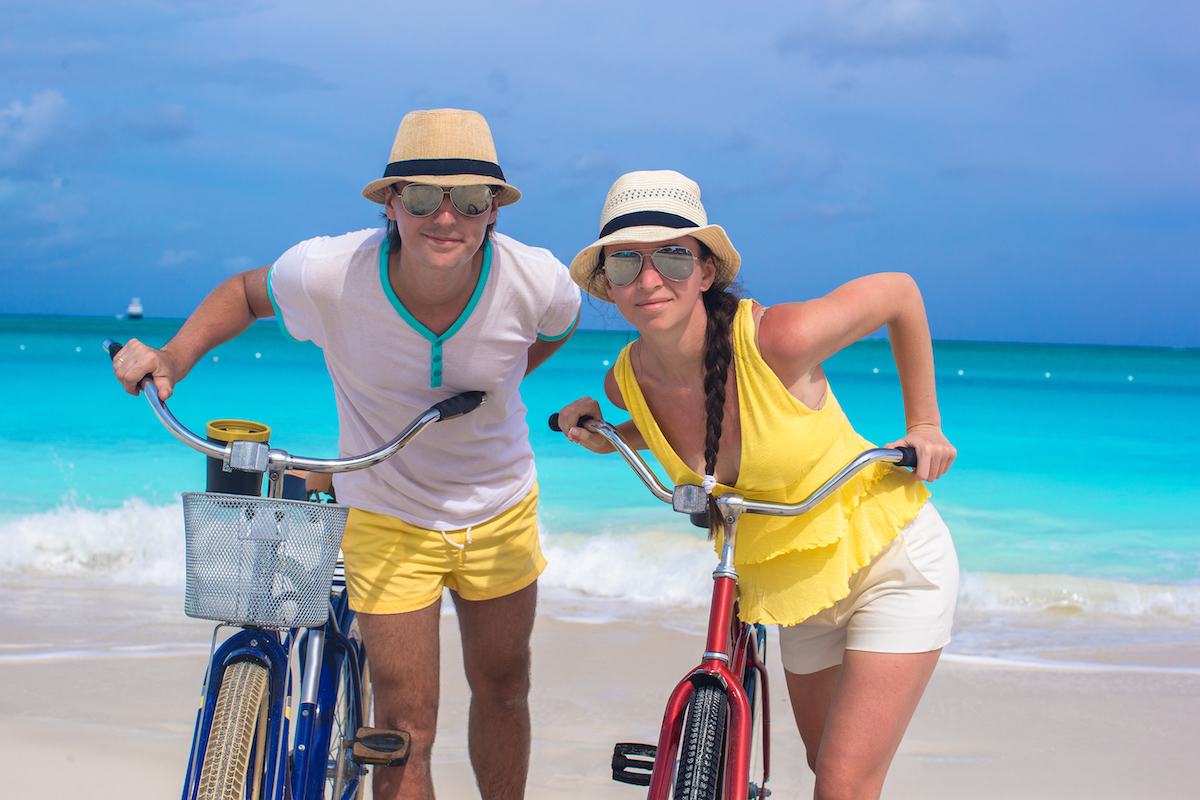 Belize offers a rich tapestry of cultural experiences and breathtaking natural beauty. But what about getting around? Fear not, I've got you covered with some handy tips on navigating Belize's transportation options.
Using Taxis in Belize
When you're in Belize, taxis are one of the easiest ways to get around, especially in cities like Belize City or San Ignacio. These taxis aren't usually metered, so remember to agree on the fare before you hop in. It's a great way to avoid any surprise costs. Here's a pro tip: Locals often negotiate the price, so don't be shy to gently haggle for a fair deal.
Another fun fact? Belizean taxis are typically old American sedans, and they stand out with their green license plates. They're a convenient choice for short trips or when you're unsure about directions.
Renting a Car in Belize
If you love the freedom of exploring at your own pace, renting a car is the way to go. Belize might be small, but it's packed with places to explore, from hidden beaches to ancient Mayan ruins. Just keep in mind that while major roads are generally in good condition, some more remote areas can be a bit bumpy. And don't forget to drive on the right side of the road!
Exploring Belize on Foot
For those who love soaking in the local atmosphere, there's no better way than exploring Belize on foot, particularly in pedestrian-friendly areas like Placencia Village or the compact island of Caye Caulker. It's a wonderful way to experience the local culture, meet friendly locals, and stumble upon those charming, off-the-beaten-path spots.
Navigating by Water Taxi
Belize's cayes (small islands) are a must-visit, and water taxis are your go-to for island hopping. They're a fun and scenic way to travel, offering stunning views of the Caribbean Sea. Services like the San Pedro Belize Express and the Ocean Ferry Belize provide regular trips to popular destinations like Ambergris Caye and Caye Caulker.
Busing Around Belize
For the budget-conscious traveler, buses are the most economical option. Belize's bus system connects most towns and cities. While it might not be the fastest mode of transport (with frequent stops along the way), it's definitely an adventure and a chance to experience Belize like a local. Just be prepared for a no-frills experience - these buses are more about utility than luxury.
Tips for Efficient Travel
Always have some local currency (Belize dollars) handy, especially for taxis and buses.
If you're renting a car, a GPS and a good map is invaluable.
Don't hesitate to ask locals for directions or advice - Belizeans are known for their friendliness.
Getting from Belize to Your Tours & Activities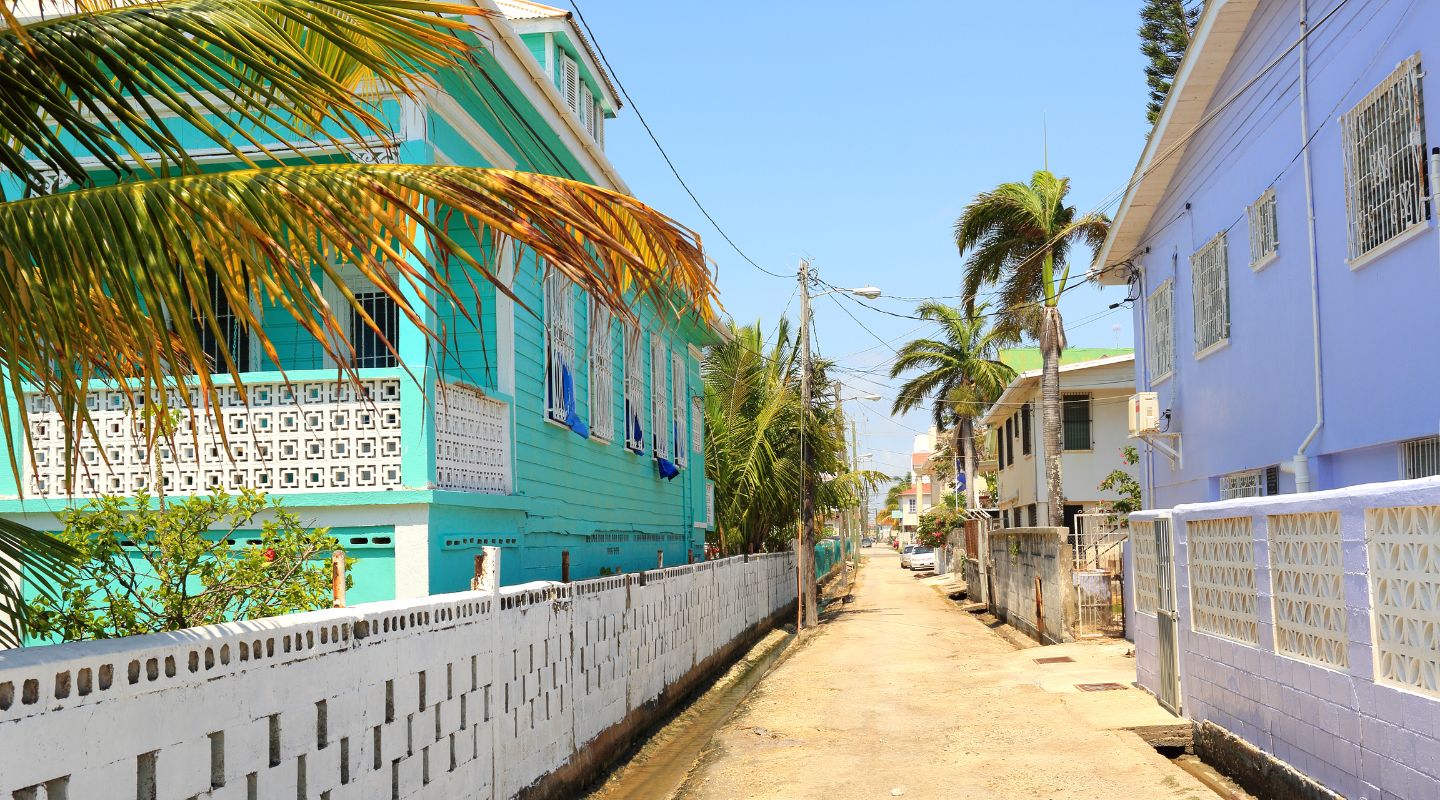 Embarking on tours and activities is a highlight of any Belizean adventure. Here's how to seamlessly transition from your accommodation to the starting points of these exciting experiences.
Coordinating with Tour Operators
Many tour operators in Belize offer the convenience of pick-up and drop-off services. When booking your tour, check if transportation is included. This service is especially handy for adventures that start early in the morning or are located in remote areas. It's not just about comfort; these operators know the best routes and local traffic conditions, ensuring you arrive on time and stress-free.
Water Taxis for Coastal and Island Tours
If your tour involves snorkeling, diving, or just exploring the beautiful cayes, water taxis are your go-to mode of transport. Operators like the Coastal Xpress in Ambergris Caye or the Belize Water Taxi in Belize City provide regular services to various islands. They're reliable, offer stunning ocean views en route, and are an integral part of the coastal Belize experience.
Shuttle Services for Convenience
For a balance between cost and convenience, consider shuttle services. They're a step up from public buses, offering more comfort and direct routes to popular tourist destinations. Shuttles can be a great option when traveling in groups or with lots of gear, like for a jungle trek or a caving adventure.
Adventure-Specific Transportation
Some activities might require specialized transportation. For instance, getting to the starting point of a jungle trek might involve a 4x4 ride through rugged terrain. Or, if you're heading to a remote archaeological site, your tour might include a journey in a small plane or helicopter. Always check the transportation details with your tour provider so you can prepare accordingly.
Transportation Options from Cancun to Belize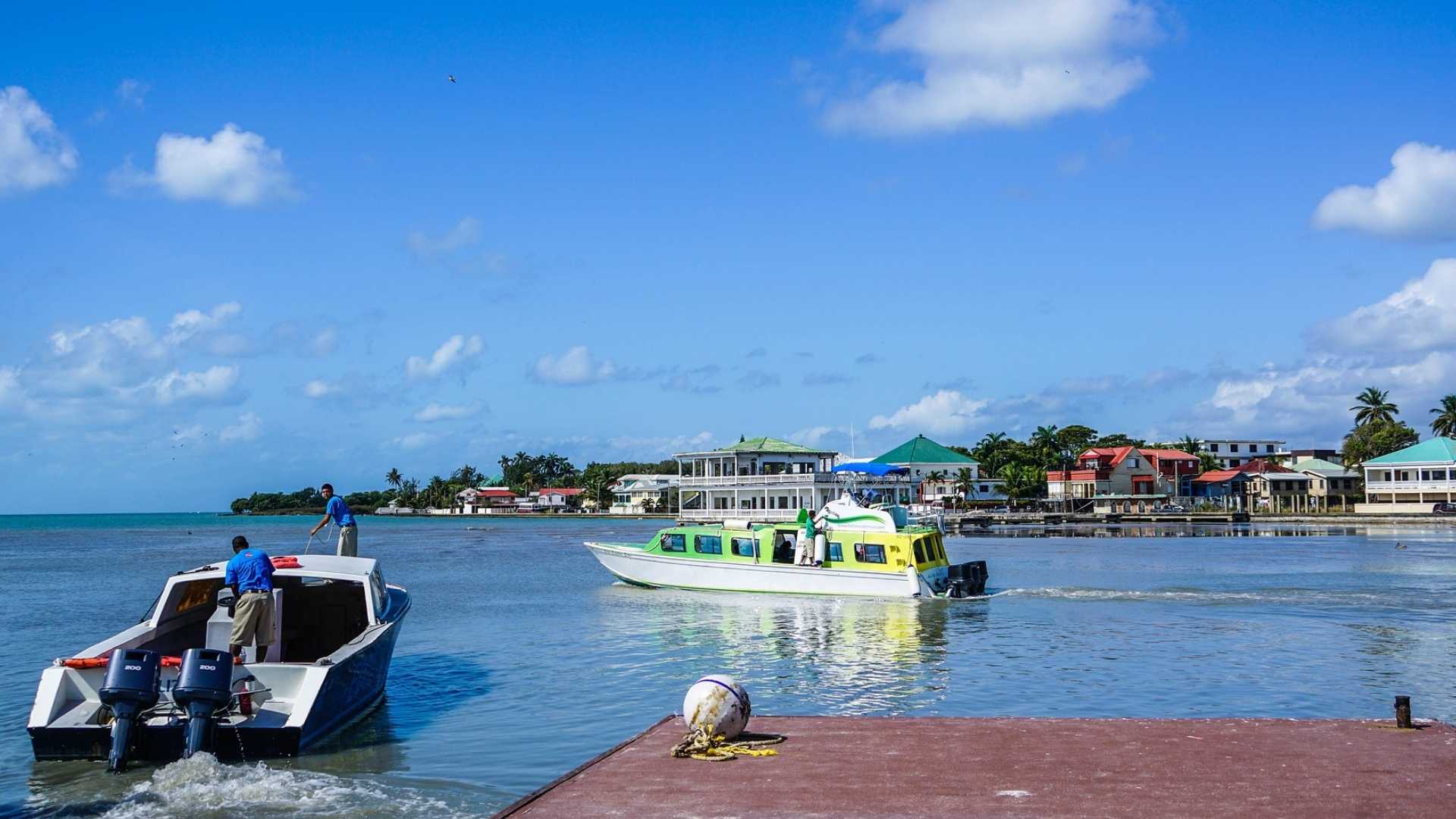 Traveling from Cancun to Belize is an adventure in itself, offering a mix of scenic views and cultural experiences. Here are the best ways to make this international journey, whether you're looking for speed, comfort, or a budget-friendly option.
Taking a Flight: The Quickest Route
Flying is undoubtedly the fastest way to travel from Cancun to Belize. Several airlines operate flights from Cancun International Airport to Belize City. The flight usually takes around 1 to 2 hours, making it the most efficient option, especially if you're short on time. Remember to check for any layovers or direct flight options when booking your ticket.
Road Trip: Driving or Renting a Car
For those who love a road trip, driving from Cancun to Belize is an exhilarating option. The journey offers beautiful landscapes and the chance to explore different towns along the way. The drive can take about 8-10 hours, depending on traffic and border crossing times. Ensure that your rental car company allows cross-border travel and that you have all the necessary documents for border customs.
Bus Travel: An Economical and Scenic Route
Taking a bus is a budget-friendly and popular way to travel from Cancun to Belize. Several bus companies, like ADO, offer comfortable and regular services to Belize City or other destinations in Belize. The journey can take around 12-15 hours, so it's a bit longer, but it allows you to witness the changing landscapes and local life as you move south.
Combining Bus and Ferry: For the Adventurous Traveler
An adventurous alternative is to take a bus to Chetumal, Mexico, and then catch a ferry to Belize. This route gives you a taste of both land and sea travel. The ferry ride, which takes about 90 minutes, is a scenic journey offering splendid views of the Caribbean Sea.
Essential Tips for the Journey
Border Crossing: Be prepared for the border crossing between Mexico and Belize. Have all your travel documents, including passports and visas (if required), easily accessible.
Currency Exchange: It's a good idea to have some Belizean currency (Belize Dollar) for when you arrive, especially for smaller expenses like taxi fares or snacks.
Stay Informed: Check the latest travel advisories and entry requirements for Belize, especially in the context of health and safety regulations.
Belize Navigation Tips for Cruisers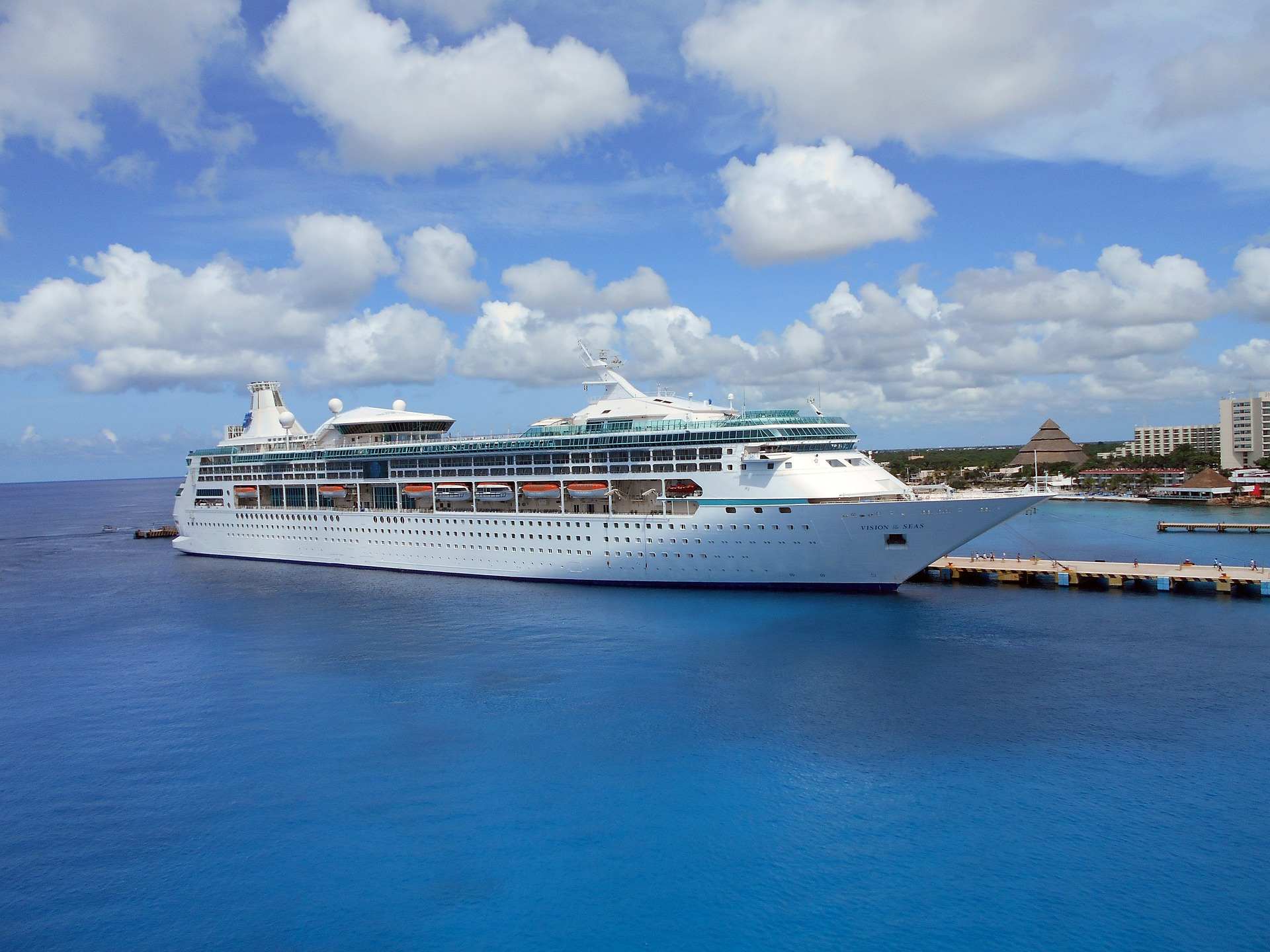 Navigating Belize as a cruise ship traveler can be a unique and exciting experience. Here's your go-to guide to make the most of your shore time in this beautiful Central American gem.
Shore Excursions - Your Gateway to Adventure
Shore excursions are an incredible way to experience the best of what Belize has to offer when you're visiting on a cruise. These can range from exploring ancient Mayan ruins and snorkeling in the barrier reef to zip-lining through lush rainforests. There's something for everyone, and when you book with Tourbase, we guarantee you'll be back at your ship.
Tendering into Belize City
Unlike some ports where you can walk right off the ship, in Belize, you'll likely tender into port. These small boats ferry you from the ship to the shore. It's a mini-adventure in itself! Remember to check the tender schedule to plan your day ashore effectively.
Exploring Belize City
Once on land, Belize City offers a glimpse into the nation's culture and history. Stroll around, enjoy the local cuisine, and maybe pick up a few souvenirs. But keep an eye on the time – those tenders wait for no one!
Safety and Comfort
While Belize is generally safe for tourists, it's always wise to stay aware of your surroundings, especially in crowded or less touristy areas. And remember, the Caribbean sun can be fierce, so hydrate and use sun protection.
Back to the Ship
Keep a close eye on the time. Ship departure times are strict, and it's essential to head back to the tender point with plenty of time to spare.
How Transportation & Navigation in Belize Compare to Other Popular Caribbean Ports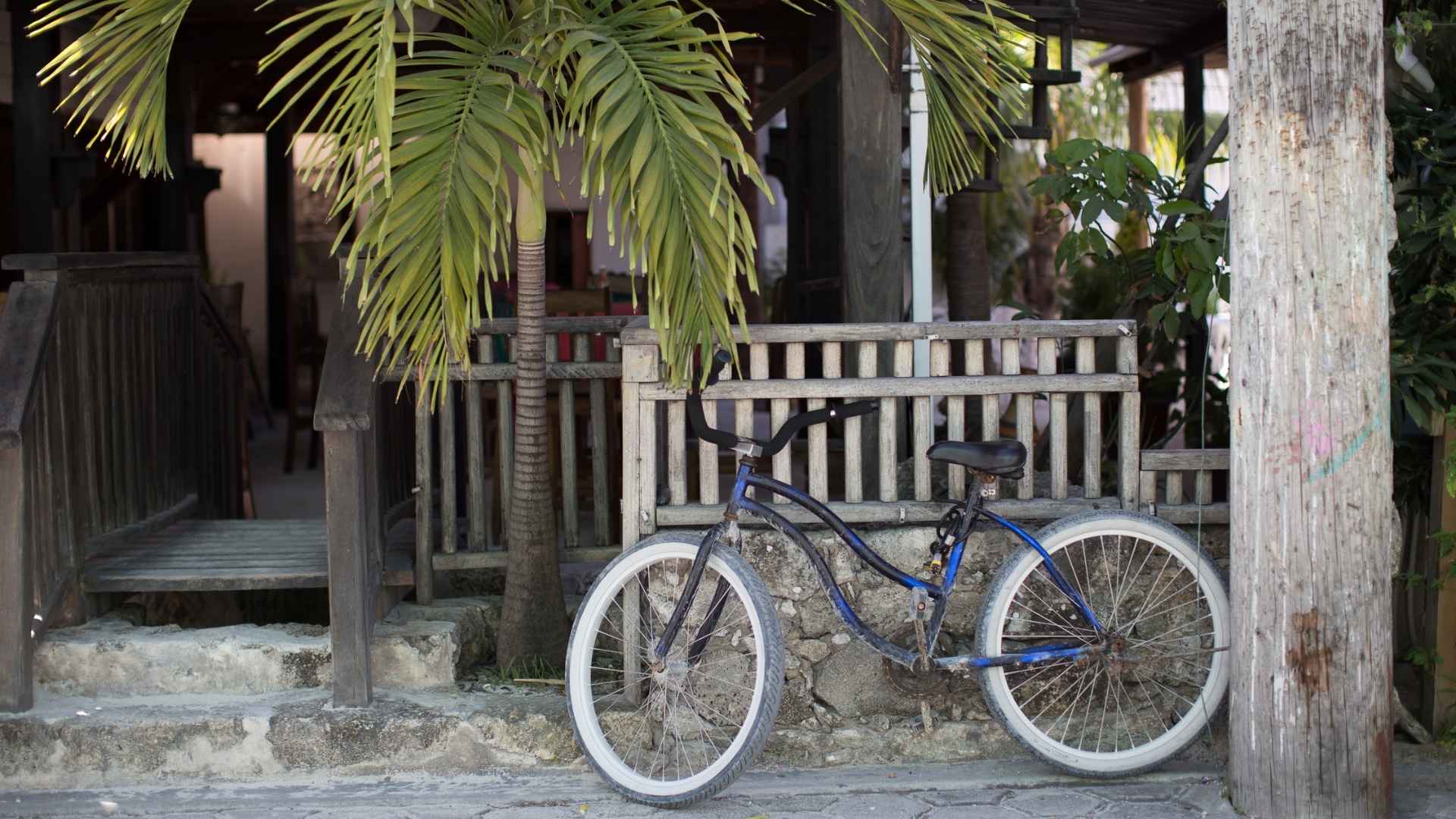 Belize, with its unique blend of Central American and Caribbean influences, offers a distinct experience in transportation and navigation compared to other popular Caribbean ports. Let's dive into some comparisons to give you a better understanding of what sets Belize apart.
Public Transportation System
Belize's public transportation mainly consists of buses and taxis. The buses are often older models, which adds to their charm, but they might not always follow a strict schedule like in more developed destinations. Taxis are widely used, but they don't have meters, so negotiating the fare beforehand is essential.
Many Caribbean islands, especially more developed ones like the Bahamas or Barbados, have more structured public transportation systems. They often include newer buses and taxis with meters, providing a more predictable and sometimes more comfortable experience.
Road Conditions and Driving
Driving in Belize can be an adventure, with a mix of well-paved highways and rugged rural roads. Renting a 4x4 is often recommended for exploring more remote areas. Drivers also need to be mindful of occasional unpaved roads and unexpected speed bumps.
In many other Caribbean destinations, especially those with more tourism infrastructure like Jamaica or the Dominican Republic, roads are generally well-maintained, especially in tourist-heavy areas. However, just like in Belize, rural areas might still present challenging driving conditions.
Walking and Biking
In Belize, especially in smaller towns and islands like Caye Caulker, walking and biking are enjoyable and practical ways to explore. The laid-back lifestyle and relatively safe environments make them ideal for leisurely exploration.
Walking and biking are also popular in other Caribbean destinations, but the experience varies. For example, in densely populated or more urbanized areas, it may be less relaxing due to traffic and larger crowds.
Eco-Friendly and Cultural Aspects
Belize has a strong focus on eco-tourism. Many transportation options, like biking or using eco-friendly boats, reflect this commitment. Additionally, its diverse culture, blending Maya, Creole, Mestizo, and other influences, offers a rich experience distinctly different from other Caribbean locales.
While eco-tourism is a growing trend across the Caribbean, each island has its unique cultural blend, influencing its transportation modes. For instance, the French and Dutch influences in St. Martin/Maarten create a different cultural backdrop compared to Belize.
Accessibility to Remote Areas
Belize offers more opportunities to venture into less commercialized and more remote areas, either by road or water, providing an authentic and rustic experience.
While other destinations also offer remote exploration, they may be more accessible and commercialized, catering to a typical tourist experience.
Find Your Way to Belize
And there you have it – your comprehensive guide to navigating Belize like a pro! From the bustling streets of Belize City to the serene beaches of the cayes, getting around in Belize is an adventure in itself. Remember, whether you're hailing a taxi, renting a car, or exploring on foot, every mode of transportation in Belize offers its own unique charm and opportunities for discovery. So pack your bags, grab your sense of adventure, and get ready to explore Belize in style and comfort. Safe travels, and enjoy every moment in this beautiful corner of the world!
Now that you know how to get around, why not check out some of our favorite things to do in Belize?
Julia is the Content Marketing Manager at Tourbase. With a passion for wandering the world, she is especially drawn to the paths less traveled. On two wheels or two feet, she loves biking and exploring locales both near and distant.
Best Tours in Belize
Explore these top-rated tours in Belize.
Resources for Things to Do in Belize
More information and city guides for the best things to do in Belize.