When to Visit Belize
October 30, 2023 / updated November 10, 2023
Jump to: Cheapest Season • Beat the Crowds • Other Factors • Seasonal Considerations
Are you daydreaming about your next adventure to the serene beaches, ancient Mayan ruins, and vibrant jungles of Belize, yet find yourself pondering over the perfect time to set sail? You're not alone!
The charm of Belize unfolds uniquely across different seasons, each offering a distinct palette of experiences. From the warm embrace of the dry season to the lush allure of the rainy months, the rhythmic dance of Belize's seasons crafts a diverse narrative for explorers.
When Is The Most Popular Time to Visit Belize?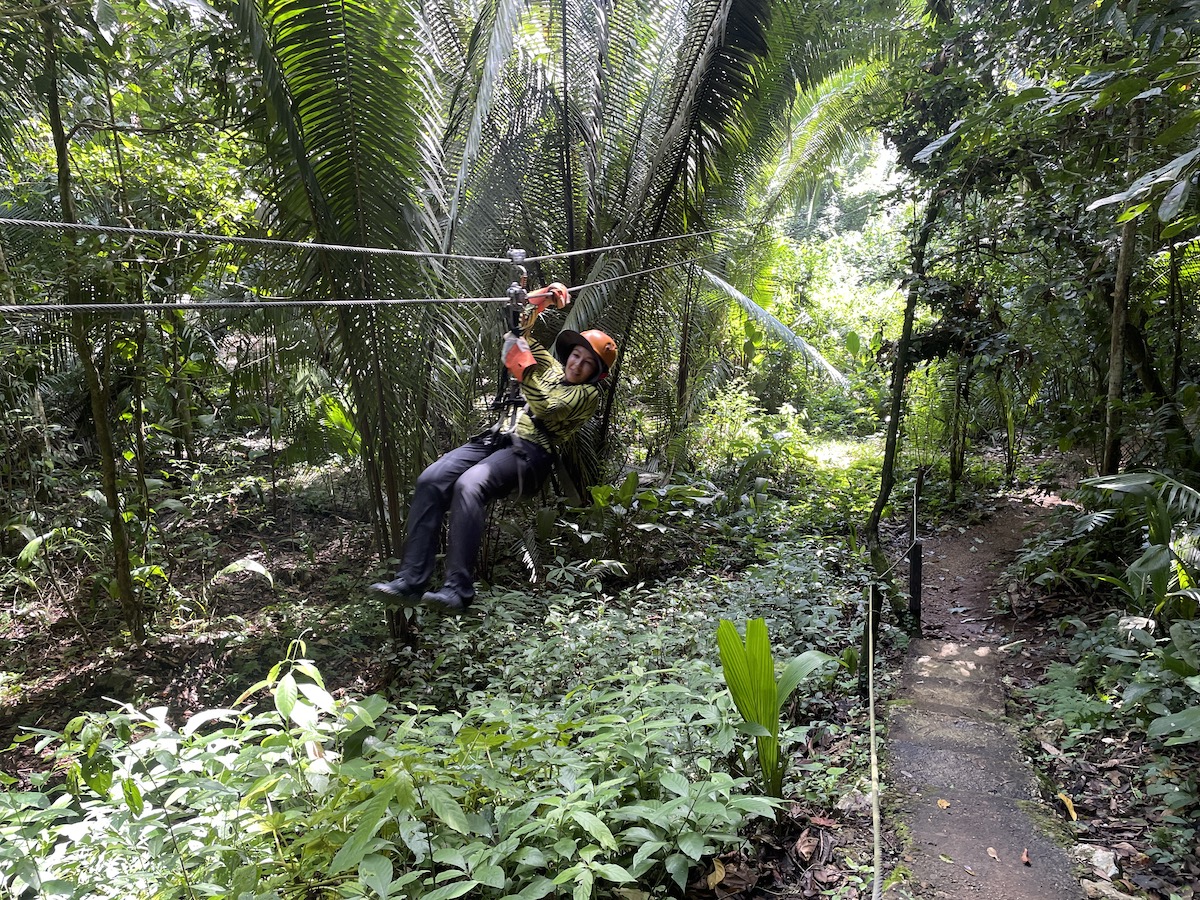 In the beguiling land of Belize, there's a sweet spot on the calendar for every type of traveler. However, the charm of this tropical paradise unfolds distinctly across various seasons, making certain times of the year more bustling with visitors. So, let's delve into the period that sees Belize brimming with the most vibrant tourist activity.
Belize is at its zenith from January through March, the months when the country experiences its dry season. The mercury hovers between a comfortable 20 to 27°C, offering the perfect retreat from the biting cold for those fleeing from winter's grasp. During this period, the skies above Belize remain largely clear, casting a warm, inviting glow on the ancient Mayan ruins and the pristine beaches alike.
As we transition into February and stretch into April, the dry season continues to hold sway, drawing the lion's share of visitors. The climate stays agreeable, and the festivities in the air are palpable. Belize's rich tapestry of cultures comes to the forefront through various festivals that echo the grandeur of its British colonial past and the ancient Mayan civilization. This period also marks a bustling tourist phase, blending the remnants of the winter escapees with the early bird summer adventurers.
While the peak tourist season winds down post-April, the shoulder months of November and the onset of the dry season in December again beckon travelers. The gentle transition from the wet to the dry season offers a balanced blend of warm sunshine and refreshing tropical showers, setting a picturesque backdrop for exploring Belize's diverse landscapes.
In essence, the popularity of Belize as a travel destination spirals from the comforting warmth of the dry season, transcending into a cultural exposition as the year unfolds. So, as you plan your escapade to this tropical sanctuary, aligning with the rhythm of Belize's seasons could unveil a realm of experiences that transcend the ordinary, etching memories that last a lifetime.
When Is the Best Time to Visit Belize for Cheap Prices?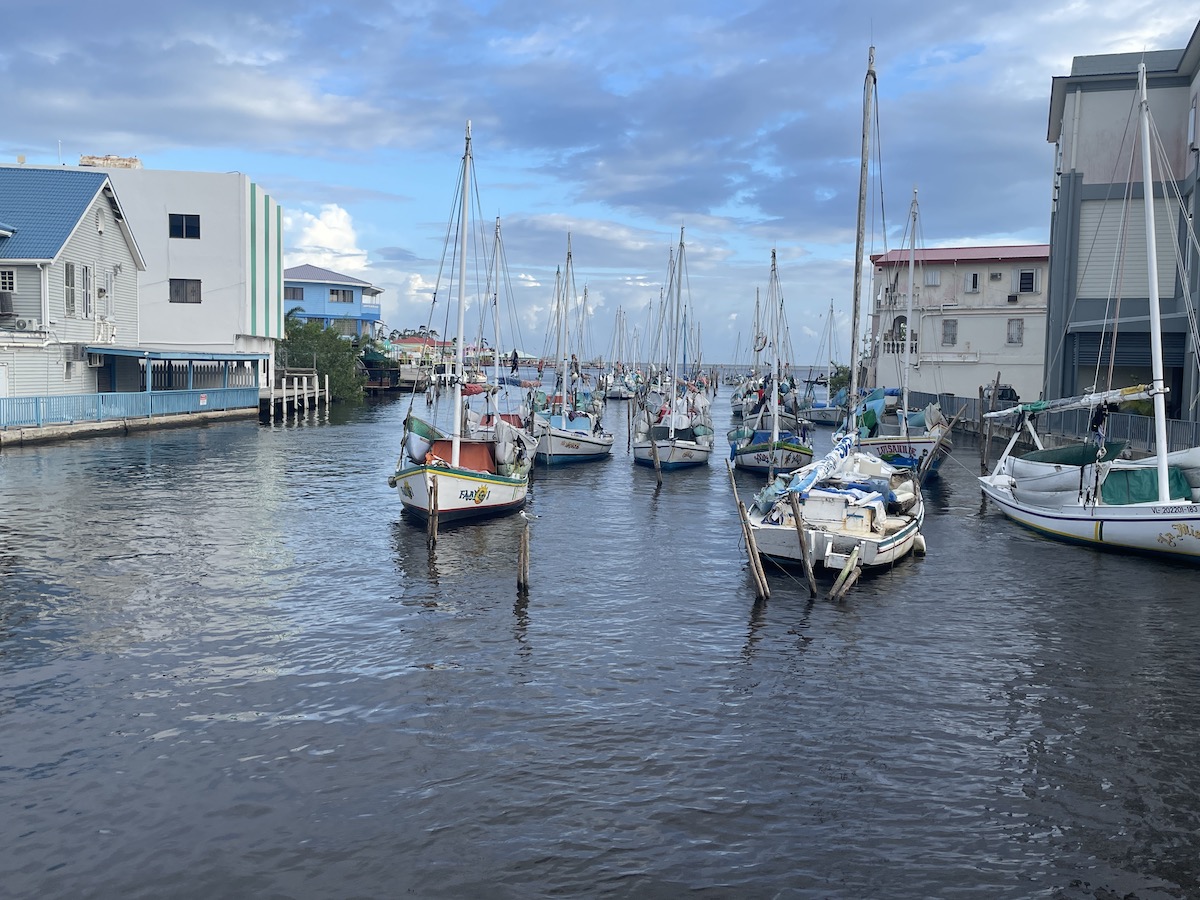 Planning a trip requires a delicate balance between finding the ideal weather and avoiding the high costs that often accompany peak tourist seasons. If you're eyeing Belize for your next getaway and budget is a concern, worry not! There's a time in Belize that's gentle on the pocket yet generous with its natural allure.
Belize's tourism ebbs and flows with the seasons, and savvy travelers can find cheaper prices during the shoulder and off-peak periods. The months of November and May are often highlighted as times when the crowds thin out, yet most attractions remain open with a lower price tag. During these months, you'll find hotels and other accommodations offering more wallet-friendly prices as they lie on the cusp of the peak tourist influx during the dry season.
However, if you're aiming for the absolute cheapest time to land in Belize, late October has been recognized for its affordability. During this time, the average cost for a one-week trip to Belize City ranges from $1,223 to $2,332, which translates to daily expenses of $175 to $333. This dip in prices is a prelude to the tourist rush that follows in the subsequent months.
Now, if a verdant landscape under a gentle drizzle sounds poetic to you, then the months of September to October are your call. Known as the 'Green Season,' this is the height of the wet season where the showers mostly grace the evenings, leaving the days open for exploration. The lush jungles are at their greenest, and the prices for tours, hotels, and flights hit their lowest. However, some hotels do close down for maintenance during these months, so a bit of pre-planning and research on your stay will ensure a smooth trip. The tranquility of the low season coupled with the Independence Day celebrations in late September provide a unique blend of serenity and cultural richness, all at a lower cost.
When Is the Best Time to Visit Belize to Beat the Crowds?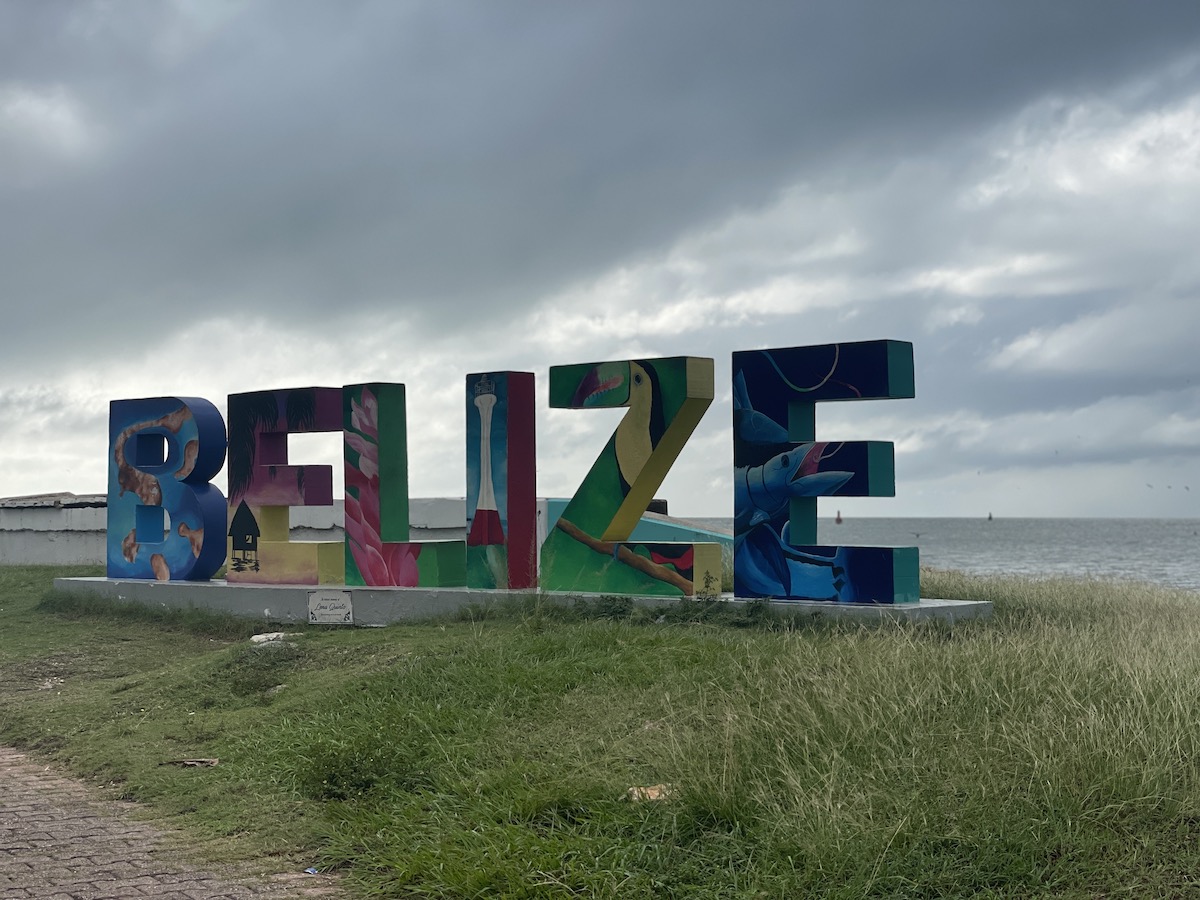 The sweet serenity of a crowd-free vacation—something that resonates with many travelers. Belize can get quite bustling during certain times of the year. However, for those seeking a more tranquil experience, there's a window of opportunity to explore this Caribbean gem with fewer fellow tourists around.
The period extending from May to November is often cited as the low tourist season in Belize. This span, also known as the 'rainy' or 'wet' season, sees a decline in tourist numbers, providing a more laid-back and less crowded atmosphere for visitors. The showers during this time are often brief, not enough to dampen your adventurous spirit but enough to nourish the vibrant flora that adorns the landscape.
Specifically, the months of September and October stand out as the slowest in terms of tourist traffic, averaging about 20,600 visitors, which is significantly lower compared to the peak tourist season from December to March, which sees just under 45,000 visitors each month. So, if your travel decisions hinge heavily on avoiding large crowds, circling September and October on your calendar might be a wise choice.
Additionally, the early and latter fringes of the low tourist season, such as May and November, also offer a respite from the crowds while serving as a bridge between the high and low seasons. During these months, you'll find a harmonious blend of favorable weather conditions and lower visitor numbers, setting the stage for a more personal experience with Belize's many wonders.
During the low season, not only do you escape the crowds, but you also stumble upon another pleasant surprise—lower prices. Many of Belize's top attractions remain accessible with almost no visitors, and tourism-related businesses such as hotels and tour operators often slash their prices, making this period budget-friendly too.
Festivals, Weather, and Other Factors to Consider
Embarking on a Belizean adventure comes with its own set of unique considerations. The country's diverse weather patterns, vibrant festivals, and other crucial factors play a significant role in shaping your experience.
Hurricane Season in Belize
A crucial part of Belize's weather pattern is the hurricane season, which typically runs from June to November. During this period, the country may experience tropical storms and hurricanes, which could disrupt travel plans. It's advisable to monitor weather forecasts, have flexible travel arrangements, and consider travel insurance that covers weather-related disruptions.
Festival Season in Belize
Belize's cultural tapestry comes alive during its numerous festivals. The Lobsterfest in June heralds the lobster season with culinary delights, while September's patriotic festivities celebrate Belize's independence. November's Garifuna Settlement Day is a cultural extravaganza marking the Garifuna people's arrival in Belize. Timing your visit with a local festival can enrich your Belizean adventure.
Off the Beaten Path Experiences in Belize
For those seeking serenity and unique experiences, the shoulder seasons or the early and latter parts of the wet season present an opportunity for fewer crowds and closer interactions with local communities. This period also unveils the beauty of Belize's lesser-known attractions, providing a more authentic experience.
Advantages & Disadvantages of Visiting Belize in Each Season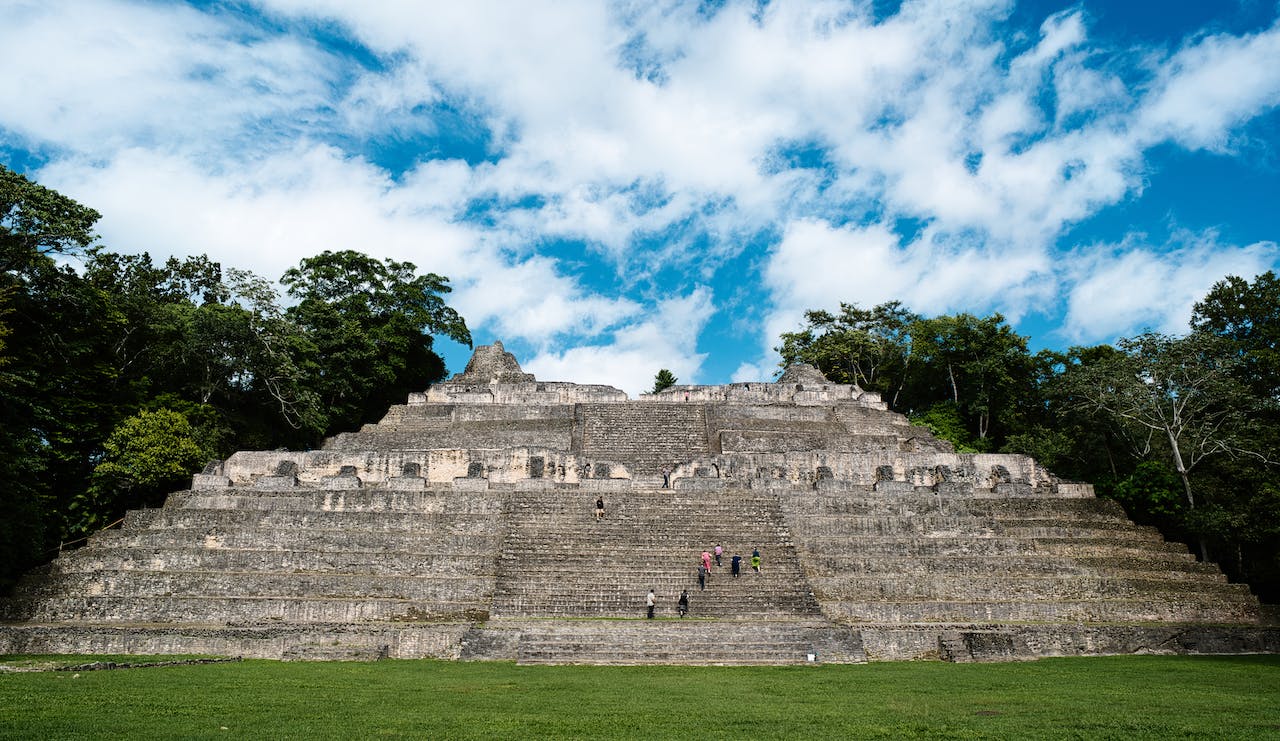 Belize is a destination with varying appeal across different seasons. Let's explore the advantages and disadvantages of visiting Belize during Winter, Spring, Summer, and Fall, to help you plan a trip that aligns with your interests and expectations.
Winter in Belize (December to February)
Winter in Belize is synonymous with the dry season, offering pleasant weather with warm temperatures and clear skies. This period is excellent for outdoor adventures such as snorkeling, hiking, and exploring ancient Mayan ruins. It's also a time when many cultural festivities take place, offering a rich cultural exposure to visitors. However, being a peak tourist season, popular spots can get crowded, and prices for accommodations and tours may be higher due to increased demand.
---
Tour Pick: The dry season is perfect for snorkeling - and the Shark Ray Alley Belize Snorkeling Excursion is one of our favorites!
---
Spring in Belize (March to May)
As Winter transitions into Spring, the pleasant weather continues, still providing great opportunities for outdoor activities. This period also marks the end of the peak tourist season, so while March might still be busy, April and May see a gradual reduction in crowd sizes. This transition also brings about a slight drop in prices, making it a more budget-friendly option compared to Winter. However, as May approaches, the onset of the wet season brings about occasional showers, which could disrupt outdoor plans.
Summer in Belize (June to August)
Summer in Belize coincides with the early part of the wet season. The advantage of visiting during this time is the lush, green scenery brought about by the rains. It's a season with fewer crowds, leading to a more serene and personal experience. Accommodations and tours are often priced lower, serving as a budget-friendly option. However, the increased rainfall can disrupt outdoor activities, and this period also marks the beginning of the hurricane season, which might bring along severe weather conditions affecting travel.
Fall in Belize (September to November)
Fall continues the wet season trend with regular showers, yet it also offers a respite from crowds. This season is known for lower prices on accommodations and tours, which can be beneficial for budget-conscious travelers. Moreover, the rains during this period contribute to a lush and vibrant landscape. However, the weather can be unpredictable, and the continued hurricane season could pose severe weather threats. September and November mark the transitional period into the dry season, providing a blend of experiences from both the wet and dry seasons.
---
Tour Pick: Fall is a great time to explore the caves of Belize with a Cave Kayaking or Tubing and Altun Ha excursion!
---
Your Belize Adventure is Waiting
The narrative of each season in Belize is written by the gentle sway of its tropical breezes, the rhythmic fall of raindrops, and the joyous chants of its cultural festivities. Your adventure in this Caribbean haven can range from a sunny exploration of ancient ruins to a rainy day retreat in a cozy beachfront cabana.
By aligning your travel plans with the seasonal advantages and challenges discussed in this guide, you're not just planning a trip; you're curating your own unique Belizean story. So, as the Belizeans say, "Take it slow," and let the serene beauty and vibrant culture of Belize unfold at a pace that resonates with your travel desires. Now, check out some of the best tours in Belize!
Julia is the Content Marketing Manager at Tourbase. With a passion for wandering the world, she is especially drawn to the paths less traveled. On two wheels or two feet, she loves biking and exploring locales both near and distant.
Best Tours in Belize
Explore these top-rated Belize excursions
Belize Resources
More information and city guides for the best things to do in Belize