Understanding Belize's Weather
October 27, 2023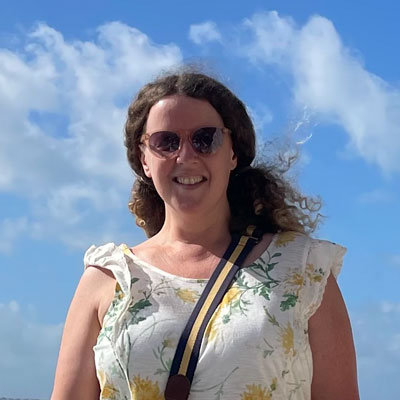 Understanding the weather in Belize is an essential part of planning your trip. After all, if your days will be spent enjoying the coastline's golden beaches and clear, turquoise ocean, you probably don't want to show up during the rainy season. Equally, if you've managed to snag a bargain Belize vacation out of season, you'll want to know what weather to expect.
In this article, we'll share the most important climate considerations in Belize, including the main weather features, the wettest and warmest times to visit, as well as the most pleasant months overall. Plus, we have a handy season-by-season guide explaining everything you need to know ahead of your trip to paradise.
Factors in Belize's Weather Patterns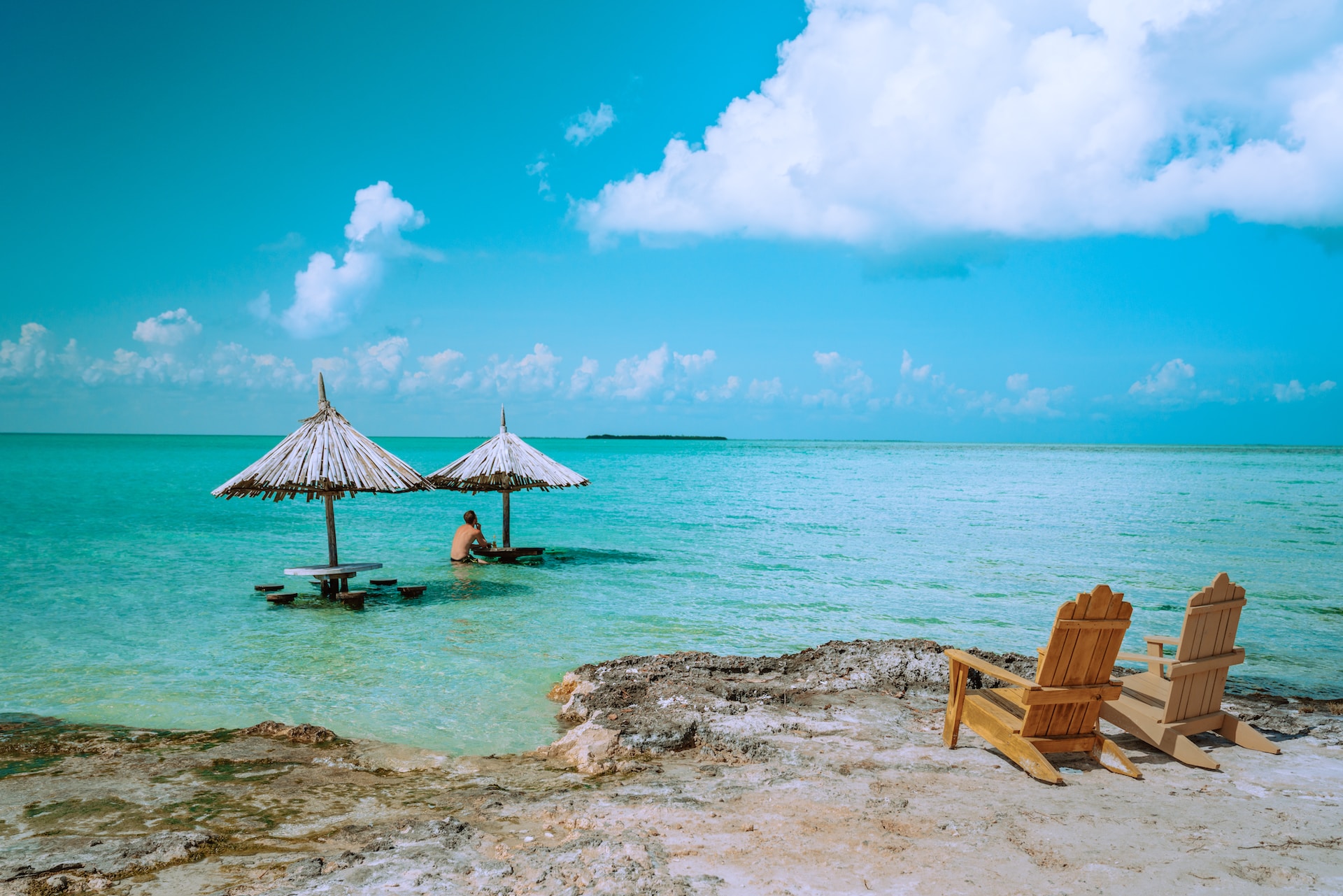 Belize is located in Central America, immediately south of Mexico's Yucatan Peninsula, and with Guatemala sitting to its west and south. Belize's position on the Caribbean Sea is one of its big draws and this also influences its climate. Because of Belize's geographical diversity, there can be different weather conditions depending on where you are in the country.
To understand this better, let's look at the main features affecting Belize's weather patterns.
Factor 1: Climate Type
Belize has a subtropical climate, which is somewhere between a tropical and a temperate climate. In simple terms, that means Belize enjoys hot summers and mild winters. As well as being warm, its winters are also generally dry, with summers being wetter, and more humid.
Factor 2: Geography
Although Belize is a tiny country compared to many others - it's roughly the size of New Jersey and has only 400,000 residents - it's home to an amazing variety of landscapes. It has over 240 miles of coastline, plus humid jungles, and inland peaks called the Maya Mountain range.
This geography means that, at any given time, the weather in two Belize destinations can be completely different, even if they're only an hour apart.
Factor 3: Prevailing Winds
The trade winds (east to west) blow onshore in Belize for most of the year, which stops the temperatures from becoming too unbearable. However, late in the year, winds can blow in from a northerly direction. And, as northerly winds are usually cooler, these can significantly reduce the super-high temperatures - though it can rarely be considered chilly.
When Is the Best Weather for Visiting Belize?
When the best weather is in Belize will depend on where you're going. The most popular destinations are Belize's offshore islands, called the Cayes. There are over 450 of these, but the most visited are traveler-friendly Caye Caulker and nightlife-rich Ambergris Caye.
Other coastal destinations welcome plenty of tourists too, including the town of Placencia, which sits in the southern half of the country.
Belize City is also becoming more popular as a tourist destination, having shaken off its largely unwarranted reputation as a no-go zone. Find out more about safety in Belize City and the country as a whole.
Let's take a look at the best weather in Belize's most popular destinations.
Best Weather in Caye Caulker and Ambergris Caye
The Cayes that form Belize's Barrier Reef enjoy the best weather from December to April, when average temperatures are between 75 F and 79 F. This time of year is perfect if you want to enjoy plenty of sunshine, deliciously warm water, and low levels of rain.
Also, by visiting in winter or spring, you'll avoid the worst of the humidity. Although Belize can be considered muggy all year, with humidity levels somewhere between 77% and 84%, early spring is the least humid in the Cayes.
The weather on the islands is often better than on Belize's mainland, so don't be too upset if the forecast is bad - it might not come to anything.
Best Weather in Belize City
Belize City, this tiny nation's cultural heart, is located north of the center along Belize's coastline. Overall, the best months to visit are February to April, when there is the least rain, humidity is at its lowest, and the temperatures are glorious.
Belize City experiences its rainiest month in October, which keeps tourist numbers low. Like the rest of the country, Belize City is humid all year round, with a minor respite in spring, when levels drop off slightly. Temperatures are stable year-round, with an average of 75 F in January rising to 84 F in June and August.
If you're considering a trip to this intriguing destination, check out this article with everything you need to know about Belize City.
Best Weather in Placencia
Placencia is situated much further south in Belize than the Cayes and although the southern part of the country sees more rain than its northerly neighbors, it's a trade-off, as more rain contributes to the region's lush appearance. However, if you really want to avoid that rain, then visit in April, the driest month of the year.
Temperatures are pretty stable, with daytime averages considered comfortable all year round, rarely rising above 88 F or dropping below 80 F. However, Placencia is very humid most times of the year, so do bear that in mind.
When Is the Rainy Season in Belize?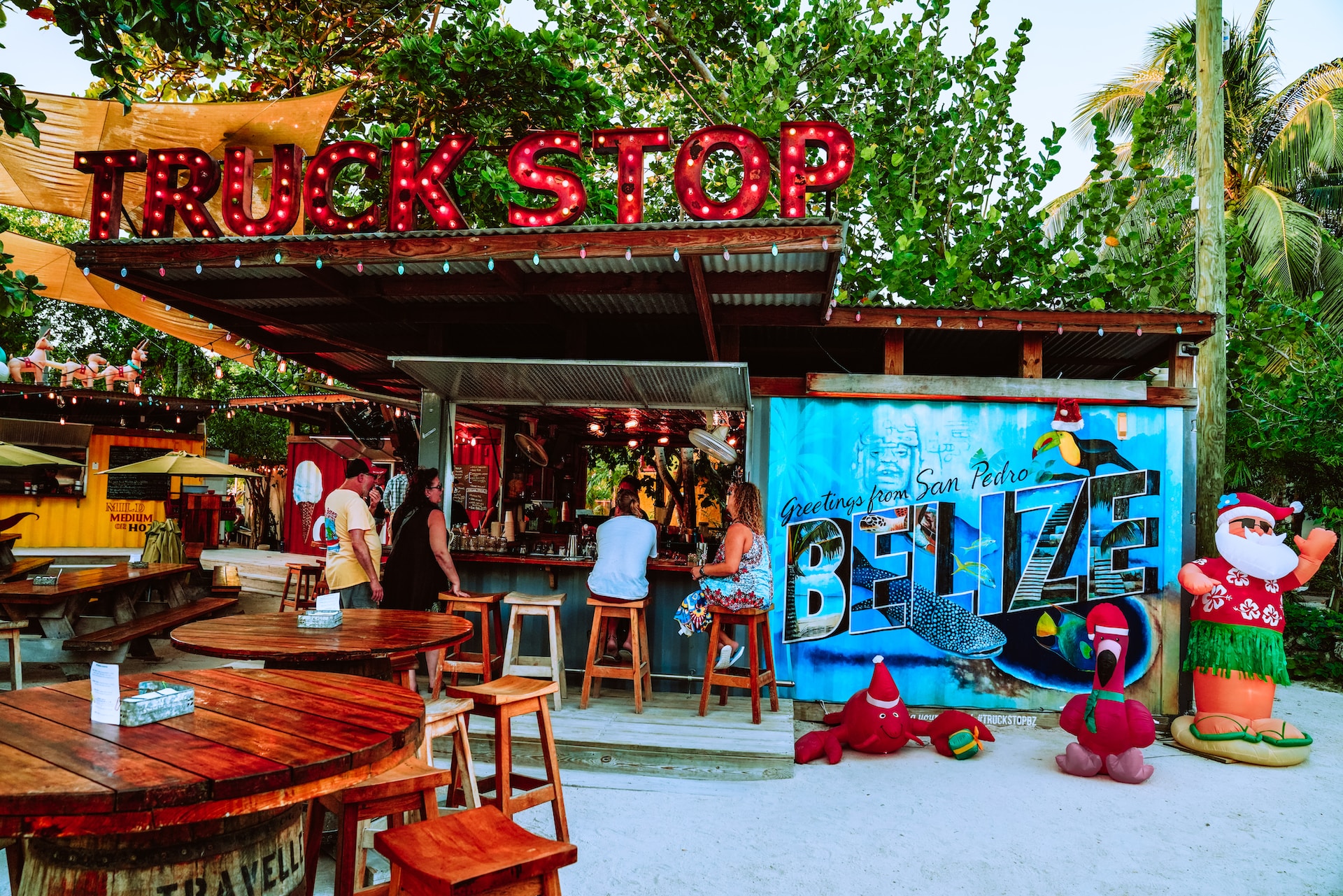 The rainy season in Belize officially runs from June to November. But that doesn't mean it will rain solidly for six months. While you'll see wet weather on a higher proportion of days, you can have days or weeks with blue skies and not a drop of rain to be seen. So, don't completely rule out a visit during these months.
Interestingly, there's a strange phenomenon called 'maunger' which occasionally sees a short-term easing of the rain in mid-August - it's almost like a mini dry season in the middle of the rainy season. It's lovely if you happen to experience it, but don't plan your visit around this, as it's not guaranteed.
Hurricane Season in Belize
Like all countries in Central America, Belize experiences a hurricane season, which officially runs from June to November - although most activity takes place in September and October.
That might sound scary, but remember, hurricane season doesn't definitely bring hurricanes, it just means they're more likely. If you're risk averse, then it's probably best to avoid hurricane season. But many people visit and experience the perfect vacation at this time of year - it's a personal decision only you can make.
What Time of Year is Warmest in Belize?
As we mentioned, Belize is warm all year round, which is handy if you're aiming to escape the freezing winter temperatures of the northern States or Europe.
There's barely any fluctuation in temperatures between Belize's main coastal tourist towns. They hold steady at a daytime temperature of between 81 F and 88 F year-round. However, if you're planning to visit the mountains, expect temperatures to be noticeably cooler, sometimes dropping into the 60s.
The northerly winds we mentioned earlier are often referred to as 'the nortes'. They blow in from the US, often bringing heavy cloud and lower temperatures to fall and early winter, as the rainy season transitions to dry. Temperatures rarely drop uncomfortably low, but this phenomenon can be a surprise if you're not expecting it.
Here are the average high and low temperatures for each month in Belize City. If you're planning to visit, you can find out more about the specifics of Belize City's weather.
Seasonal Weather in Belize
The weather in Belize can be split roughly into four seasons, and knowing the best and worst aspects of each can help you plan when to visit.
Winter in Belize: December to February
Winter is a popular time to visit Belize, especially over the holiday season in December and January. Although levels of rain haven't dropped to their lowest, they are gradually decreasing, and temperatures and humidity are both relatively comfortable. Just watch out for those 'norte' winds!
Overall, winter is a great time to visit Belize and enjoy relaxing on its beaches, diving in the Cayes, or exploring the many fun Belize City tours and activities on offer.
Spring in Belize: March to May
Of all the seasons, spring is the best time to enjoy a trip to Belize. There's little rain to speak of, temperatures are increasing but haven't yet hit their peak, and the levels of humidity are bearable. Of course, these enviable weather conditions mean that spring is high season in Belize, so keep an eye on prices if you're working to a budget.
March in Belize is a pleasure, with the lowest levels of both humidity and rain, making an early Easter trip an enticing proposition!
Summer in Belize: June to August
Belize's off-season begins in summer, and this is largely due to the arrival of the rainy season. Although you can expect rain on almost half the days of summer, it rarely rains all day. Often, mornings are showery, and there may be a thunderstorm at night, but there's usually less rain during the day. This makes summer in Belize a great time to enjoy the rainforests, beaches, and mountains at a cheaper rate.
Fall in Belize: September to November
You could argue that Belize's weather is pleasant all year round - and to a degree, this is true. But one season you may want to avoid is fall.
Rainfall hits its annual high, you're slap bang in the most active part of the hurricane season, and humidity levels make for muggy days and uncomfortable nights. You could strike gold and experience perfect sunshine-filled days, or it could rain every day of your trip. It all depends on whether you're willing to risk it - but the lower prices can make it very tempting!
Plan Your Belize Adventure
Now you know a bit more about the weather in Belize, have you decided when you want to visit? Whether you're going to make a dash down to the Cayes for Christmas, take a spring vacation to Placencia, or check out Belize City in the summer, we have a range of Belize tours and excursions that are guaranteed to make your visit memorable.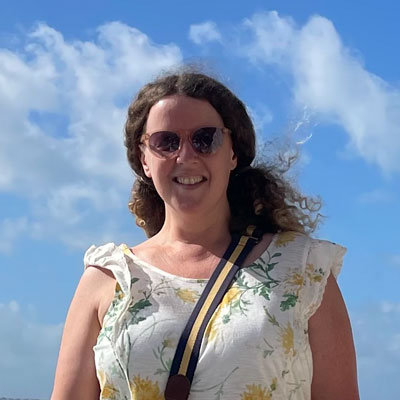 Carly R
Independent Traveler and Thinker
Carly Rolfe is a Travel Journalist & Writer from the UK who has travelled extensively in Mexico and the Caribbean. Her writing for outlets such as Hotels.com, The Cancun Sun, and Virgin Experiences has helped thousands of travelers discover new experiences.
Best Tours in Belize
Explore these top-rated Belize tours.